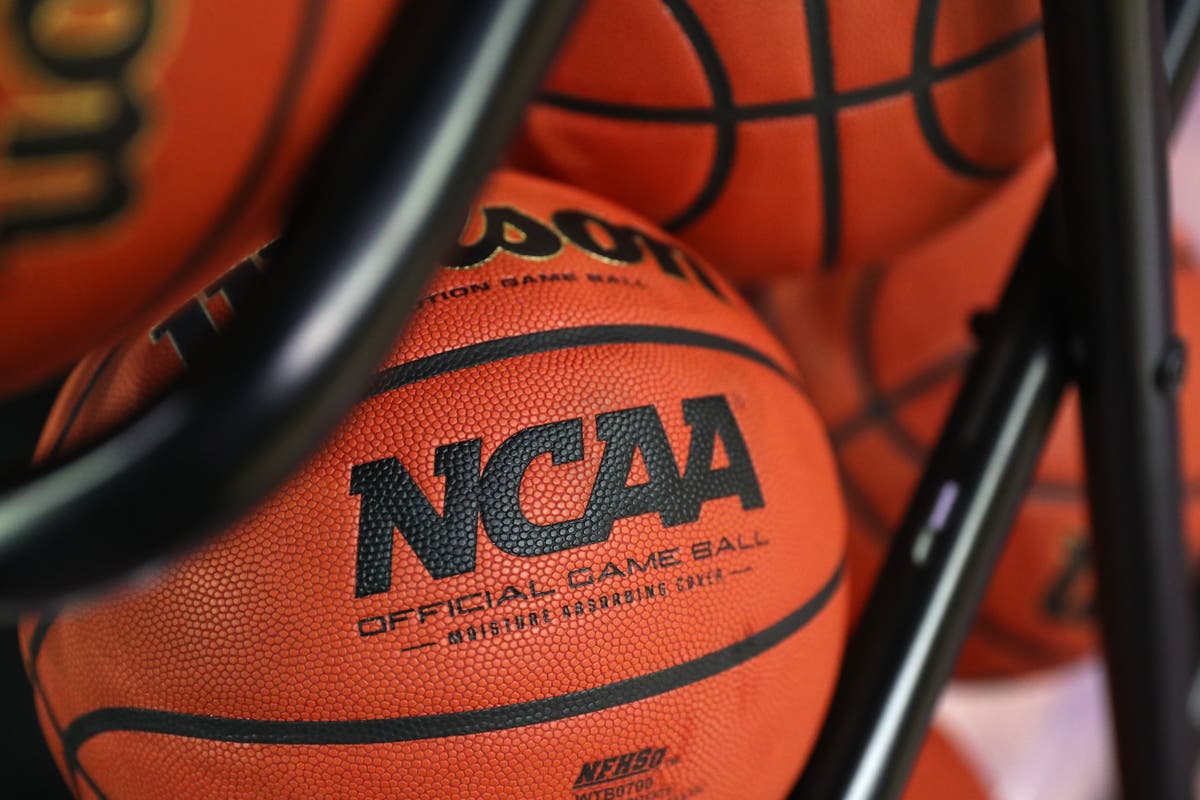 [ad_1]

The NCAA sparked a backlash as it was revealed that men's basketball teams receive different Covid test than women's teams.
The college sporting body's president Mark Emmert denied that there was any risk difference between the different Covid tests given to the teams.
The NCAA was widely criticized on social media for its decision to give female teams a daily antigen test, while male teams get a daily PCR test.
Observers say that the PRC test is considered the better and more reliable test.
According to the Food and Drug Administration, antigen tests have a quick turnaround time for results but, "have a higher chance of missing an active infection."
Mr Emmert, who said he had no idea why different tests were administered, addressed the issue when asked about it during the opening round of NCAA tournament games.
"I'm not a medical expert so not going to get into a debate about PCR and antigen," he said.
"All the health experts said the protocol that we're using in all of our venues and all of our championships has no difference at all in terms of our ability to mitigate risk,"
The issue was among a string of disparities between the amenities at the men's and women's tournaments.
Oregon forward Sedona Prince and Stanford sports performance coach Ali Kershner highlighted the different standards of weight room facilities, with the men getting a fully stocked gym and the women just access to a small rack of dumbbells.
Players have also pointed out the difference in the food served to the men compared to the women.
"Make whatever excuses you want about weight rooms, food, or swag bags whatever…"tweeted sports reporter Kelsey Riggs.
"Now try to justify why the testing protocols that are in place for PLAYER HEALTH AND SAFETY are not the same."
And ESPN basketball analysts Jay Bilas also shared his frustration.
"Seriously? What are the respective budgets? That question needs to be asked, and the NCAA needs to answer it," he tweeted.
[ad_2]

Source link