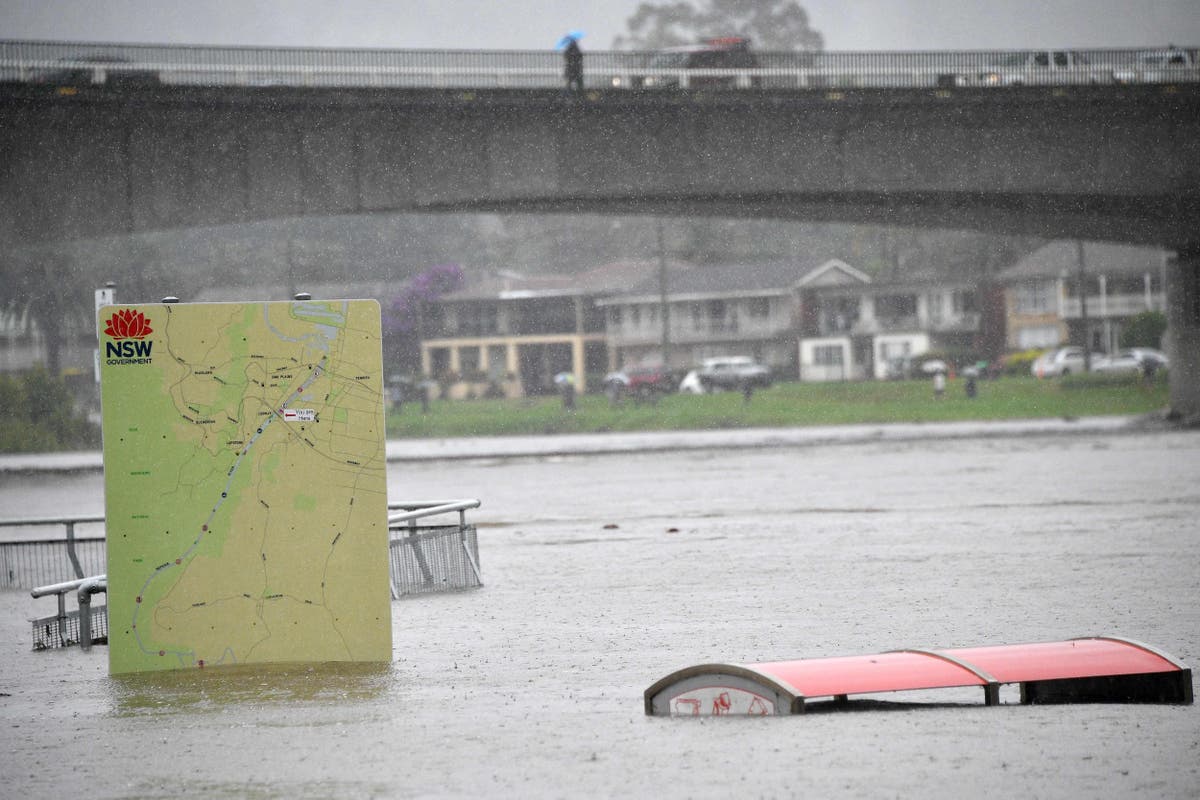 [ad_1]

Residents along New South Wales's mid-north coast have been urged to leave their homes as Australia's most populous state is hit with the worst flooding seen in decades.
Evacuation orders were issued for thousands of residents in the area after emergency services rescued hundreds of people from the water. On Saturday night alone, they responded to 66 calls for flood rescues.
New South Wales premier Gladys Berejiklian said that the mid-north coast is experiencing a one-in-a-hundred-year event and that current conditions "will continue".
"Whilst we don't think things will worsen on the mid-north coast, definitely conditions will continue, so the rainfall will continue across the parts that have already been affected," she said.
Ms Berejiklian added that parts of western Sydney, New South Wales's capital, have been hit by a one-in-fifty year event, with some parts recording a record-breaking 11.8 inches (300 mm) of rain since Friday morning.
Thousands of Sydney residents were forced to evacuate and millions more shelter in their homes after massive storms and a mini-tornado swept the east coast.
Heavy rainfall caused the Warragamba Dam to overflow on Sunday, worsening flooding.
Evacuation orders were initially issued to people living in 15 areas in the state. 13 evacuation centres have since opened for people sheltering from the floods.
Some people were forced to kayak to safety through flooded streets, where water was up to the windows and the power was cut for thousands.
Yet more evacuations are expected as the downpour is set to last until the middle of the week.
Authorities are urging people not to drive through flooded areas of New South Wales as cars could easily be swept away by strong currents.
[ad_2]

Source link