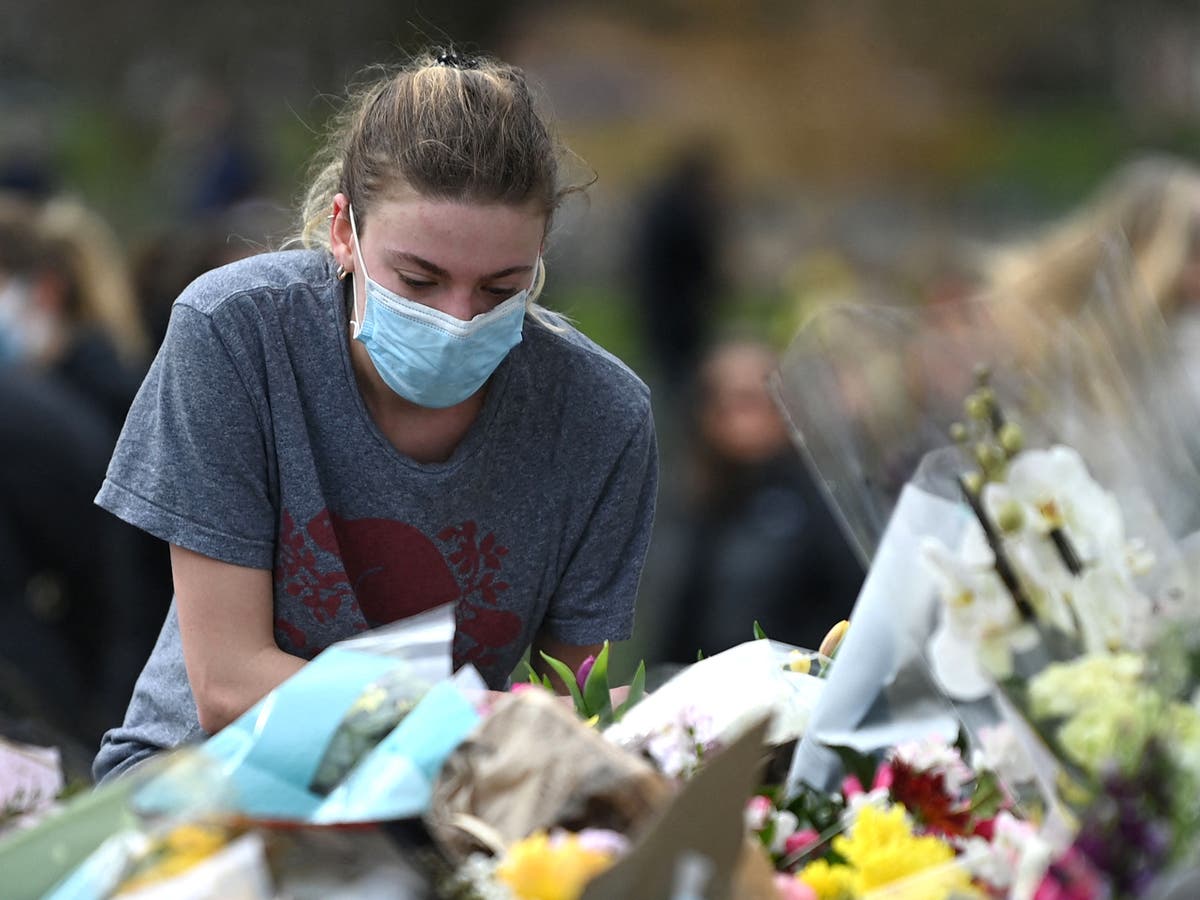 [ad_1]

Half of women have little or no faith in the authorities to prosecute crimes against them, according to a new poll.
Almost as many men (40 per cent) as women (51 per cent) have little or no confidence in the official prosecution service, the figures show, laying bare the scale of the challenge just days after an outcry over the murder of Sarah Everard.
Her death, while walking home from a friend's house, prompted an outcry on social media from women who warned their safety was not being taken seriously.
The findings show just one in 10 people have "a lot of trust" in the CPS to prosecute crimes against women.
Men were significantly more likely to have confidence in the CPS than women, 15 versus 9 per cent.
Andrea Simon, the director of the organisation End Violence Against Women, said: "It is unsurprising that confidence in the CPS's ability to prosecute crimes like rape, which disproportionately affect women, is so low, but it should be a wake-up call to those in leadership that they are failing to do a proper job of protecting women and delivering justice.
"Leadership of institutions like the CPS and police need to grasp just how poor trust in them is and take steps to deal with underlying issues of institutional racism and misogyny."
Earlier this month, The Independent revealed that the CPS has vowed to tackle the yawning gap between reports of sexual violence and the number of cases that reach court.
Official statistics show that in the year to September, only 1.5 per cent of recorded rapes and 3.6 per cent of all sexual offences were prosecuted in England and Wales.
Kate Ellis, a solicitor at the Centre for Women's Justice, said: "It is extremely saddening and concerning, if unsurprising, to see the knock-on impact that the record-low rates of prosecution are starting to have on public confidence – not least because this is likely to translate into fewer victims being willing to report to the police and higher rates of victim attrition. What this all means in practice is fewer victims getting justice and more violent offenders being free to reoffend."
Katie Russell, national spokesperson for Rape Crisis England & Wales, said: "While these polling results are stark, and might be shocking to some, they sadly come as no surprise to those of us providing specialist support and advocacy to people who've been subjected to violence against women and girls.
"Violence against women and girls must be treated as an urgent priority by government."
Ellie Reeves, the shadow solicitor general, said the fact that half of women had little or no trust in the CPS to prosecute crimes against them "tells us that we need to swift and urgent action from the government to address this or we risk crimes against women becoming effectively decriminalised".
Chris Hopkins, from Savanta ComRes, said: "Clearly, the CPS have much to do to improve their perception among all genders, but primarily women, that they take crimes against women seriously and such crimes do lead to convictions."
A spokesperson for the CPS said: "We are committed to making real, lasting improvements to how crimes against women and girls are handled, so every victim feels able to come forward with confidence and know their complaint will be fully investigated and, where the evidence supports, charged and prosecuted.
"The CPS is working hard with partners across the criminal justice system including the police to narrow the gap between reports of these terrible offences and cases reaching court.
"We also have an extensive programme of work under way to drive up the number of strong prosecutions, including delivering on our five-year rape strategy and recently launched domestic abuse programme."
Savanta ComRes surveyed 2,186 UK adults between 12 and 14 March
[ad_2]

Source link