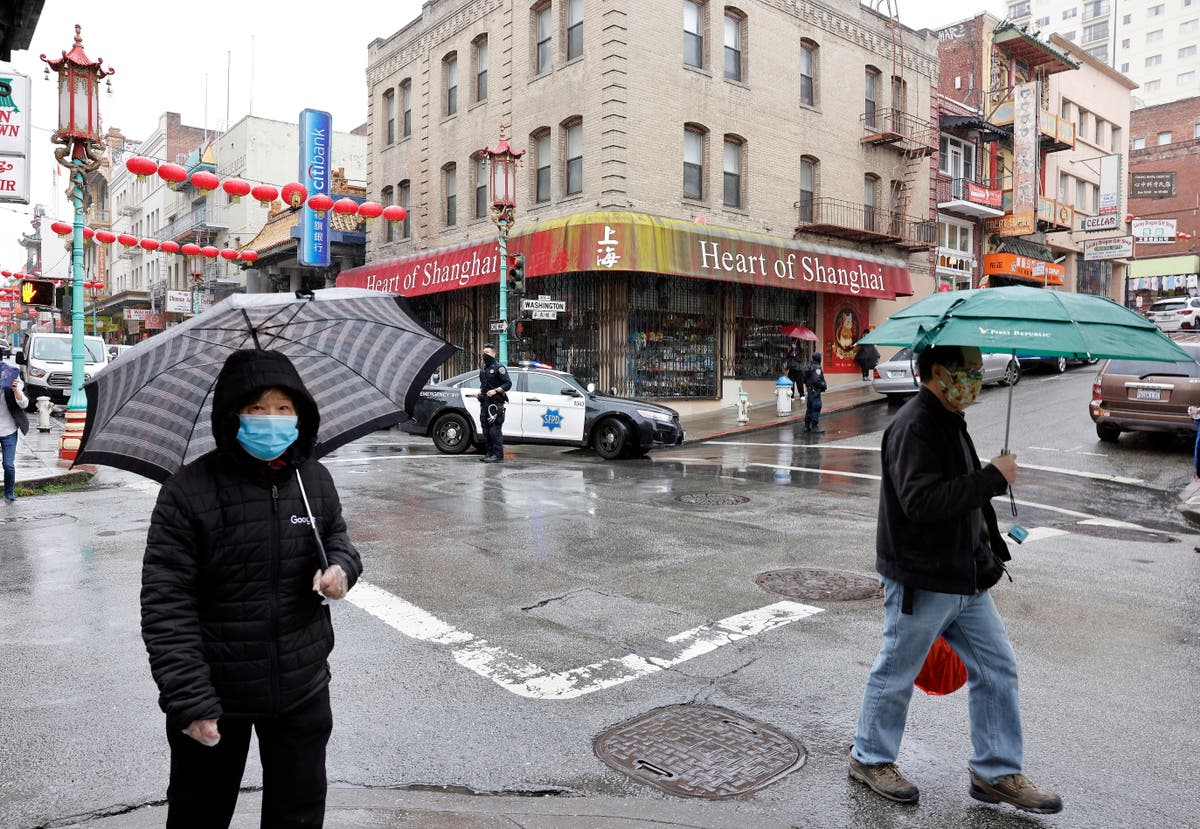 [ad_1]

In early February, Asian American community leaders in the San Francisco Bay Area organised protests after the killing of an older Thai man and a spate of attacks in Oakland's Chinatown. Prosecutors, politicians and police chiefs called the attacks intolerable and vowed to crackdown.
But in the weeks that followed, reports of violence against people of Asian descent have multiplied in the Bay Area. In many cases, attacks have come in broad daylight on busy streets.
The assaults have followed a disturbing pattern: images circulate on social media of battered faces, police departments say they are searching for motives, and victim's families post pleas for assistance paying for medical bills.
Danny Yu Chang, a 59-year-old travel agent from the Philippines, described returning to his office after lunch on Monday in the financial district and being hit on the back of the head. "When I fell down, he continued to beat me," Mr Chang wrote of his attacker on a GoFundMe page he set up.
The police arrested a suspect, Jorge Devis-Milton, 32, who is also accused of slashing a 65-year-old white man the same day.
"After this incident, I am no longer comfortable living in California and will need to look for another safe place to stay," Mr Chang said.
Ngoc Pham, the 83-year-old Vietnamese man, was grocery shopping in one of the busiest parts of San Francisco when he was attacked by a 39-year-old man whom the police identified as Steven Jenkins.
According to the police, the assailant was chased by a security guard and, while being pursued, he punched the 75-year-old woman, whom a local television station identified as Xiao Zhen Xie.
Video in the immediate aftermath of the assault shows Ms Xie bloodied and telling officers and bystanders about her attacker. "One big punch came down on me," she said in Cantonese, wailing in distress.
"Investigators are working to determine if racial bias was a motivating factor in the incident," the San Francisco Police Department said in a statement.
The attacks come amid an increase in gun violence and murders in the Bay Area that criminologists have linked to the pandemic.
Police in San Francisco this week also arrested three men accused of robbing a 67-year-old Asian man in a laundromat last month. Images of the attack were captured on security cameras and widely circulated on social media.
Monthanus Ratanapakdee, daughter of a Thai man killed in San Francisco in January, says she does not let her mother out of the house anymore, because the streets are too dangerous to walk alone. "I'm scared," Ms Monthanus said.
[ad_2]

Source link