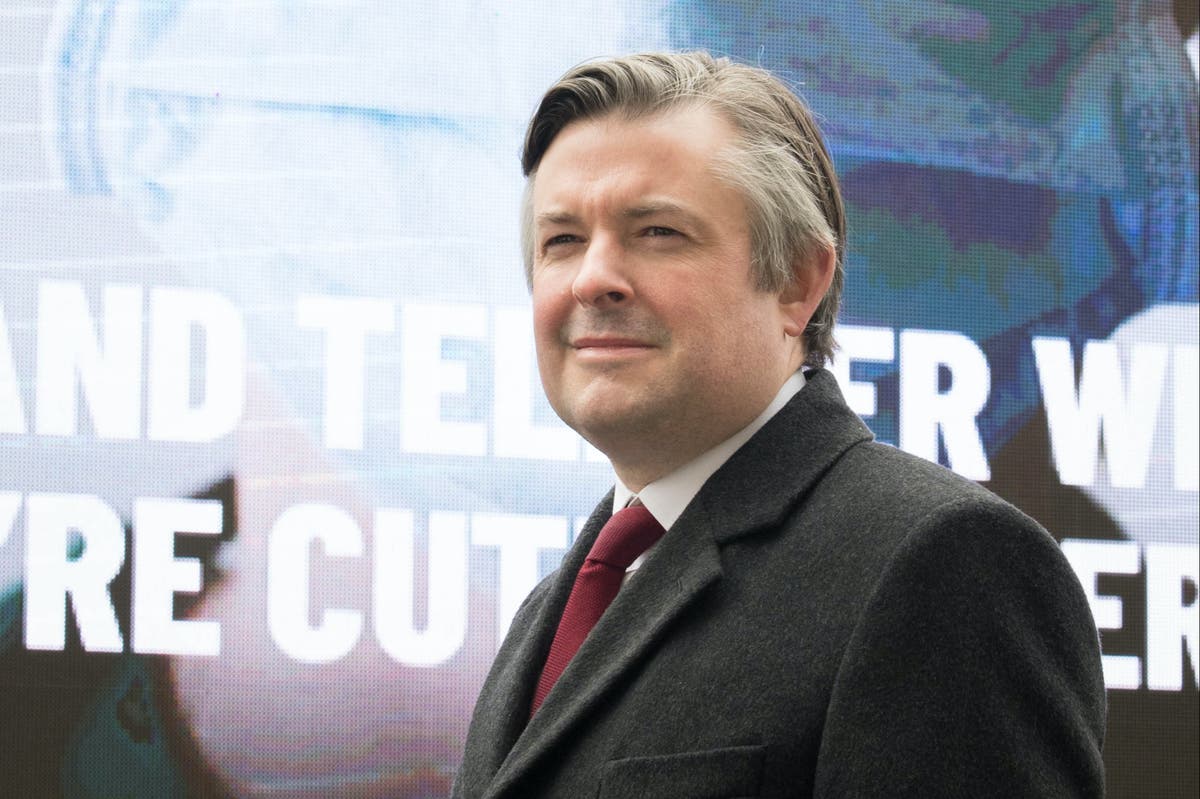 [ad_1]

Labour is calling on ministers to sharpen the focus of the Covid vaccination campaign on poorer areas of England that are undergoing a "double whammy" of high infection rates and low take-up of jabs.
Jonathan Ashworth, the shadow health secretary, told The Independent that "alarm bells" should be ringing in government about disadvantaged areas that have suffered some of the most entrenched outbreaks of coronavirus and may now be slower than other parts of the country in emerging from the pandemic.
Speaking as the anniversary of the first lockdown approached, Mr Ashworth said the problem reflected a pattern of "complacency and inept decision-making" from Boris Johnson's government throughout the crisis and threatened the prime minister's declared agenda of "levelling up" less well-off areas.
Among the relatively high-infection, low-vaccination areas identified by Labour were northern towns like Oldham, where, according to the latest figures, just 69 per cent of over-55s have had the jab, compared to 85 per cent across England as a whole, while infections remain at 101 per 100,000, against a national rate of 59.
Other locations on the list included "red wall" constituencies lost by Labour to the Tories in the 2019 election, such as Darlington (79 per cent vaccination of over-55s, 112 infections per 100,000), Wakefield (75 per cent and 133) and Stockton (80 per cent and 116).
Mr Ashworth's own home city of Leicester has recorded 84 per cent vaccinations of over-55s while cases remain high at 124 per 100,000. And Hartlepool, the battleground for a parliamentary by-election in May, had 81 per cent jab take-up and 112 cases per 100,000.
Mr Ashworth told The Independent: "My big, big worry now is that there are many poorer areas today which have the highest infection rates still, relative to elsewhere in the country. And at the same time, their vaccination rates are below the average.
"The worry is that in a place like Oldham or Leicester or Hartlepool, these areas are facing a double whammy that they have infection rates that are still high, but they're not getting the vaccination rates up to the levels that they need to get to.
"Not only will it mean the disease continues to circulate there, with all the risks of people catching it becoming severely ill, it also raises the question: will these towns and cities be left behind as the rest of the country eases out of lockdown?"
Leicester has already suffered economically from enduring the longest coronavirus restrictions of any part of England after remaining in lockdown last summer, while places like Oldham and Blackburn were also subjected to tougher tier restrictions than other areas during the period of regionalised controls, he pointed out.
Although Mr Johnson has set the ambition of taking the whole of England out of lockdown together on 21 June, he has not ruled out a return to localised controls if hotbeds of the disease remain.
A slow emergence from lockdown would compound the difficulties experienced over the past year, warned Mr Ashworth.


UK news in pictures
Show all 51
"This really should be ringing alarm bells in government," he said. "Because we don't want those people to become ill. But also, we don't want areas left behind as the country unlocks.
"Leicester, Oldham and Blackburn have already had a year's worth of tougher restrictions than the rest of the country, which is impacting on the livelihoods of people who live there.
"Ministers have got to do something pretty quickly to support these local areas, support the health teams, support communities to drive up vaccination rates."
Factors behind low vaccination rates could include lack of access to primary care in "under-doctored" deprived areas, low incomes and absence of sick pay forcing people to work while ill, as well as suspicion of vaccines among some ethnic minority groups.
"It's a complex picture, obviously, but it cannot just be ignored," said Mr Ashworth. "I think there has to be a plan now to really drive up these vaccination rates in these areas."
Looking back over the year since the first lockdown was announced, the shadow health secretary told The Independent: "What we've seen throughout the crisis is complacency and inept decision-making from Boris Johnson and ministers."
And he added: "We went into this crisis with our ability to respond to the virus hindered because of years of underfunding our health service, failing to invest in our public health provision, and because years of austerity meant that our people were sicker. Health inequalities widened; life expectancy stalling.
"We know that the virus particularly is a risk for those with long-term conditions like diabetes, heart disease, COPD [chronic obstructive pulmonary disease]. Well, these are all conditions which cluster in poorer areas and have increased in recent years.
"What we've seen throughout the crisis, is that the more deprived areas have had the worst Covid outcomes and disproportionate deaths."
He urged ministers to ensure that the new National Institute for Health Protection, which will replace Public Health England, is given a responsibility to prepare the UK for the next pandemic. Epidemiologists fear another one may emerge in a matter of years.
"It should have a statutory responsibility to prepare for pandemics," he said.
"And it should be audited regularly by an independent Office for Budget Responsibility-type process, which reports to parliament, so we can assess how prepared we are for future pandemic risks."
[ad_2]

Source link