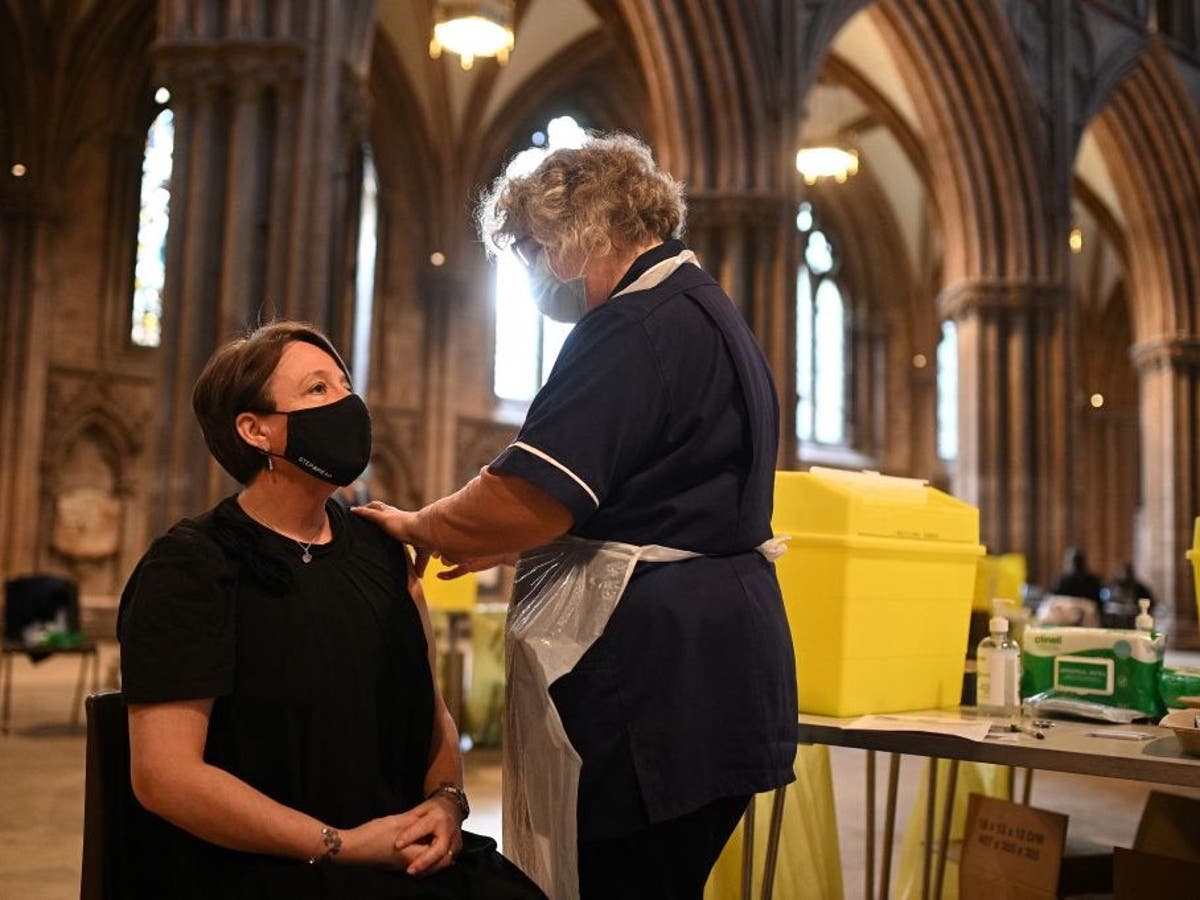 [ad_1]

A third coronavirus wave feared to be emerging currently Europe may still strike the UK despite the success of the vaccine roll out, scientists have warned.
A new rise of cases could hit here within weeks, potentially derailing Boris Johnson's roadmap to normality, experts in Whitehall fear. Summer holidays abroad may end up being banned.
"It's a fact that when waves one and two hit Europe they hit us afterwards," a government source told The Timesnewspaper on Saturday.
Although the British data remains positive – the seven-day death average is now below 100 for the first time since October – scientists looking at the situation across the Channel say caution must be taken.
Some 20 countries in the European Union have now reported an increase in the rate of positive tests and 15 have said hospital or intensive care admissions have increased, according to the European Centre for Disease Prevention and Control.
So bad has the situation got in France and Poland that new lockdowns have now been implemented this week, while much of Italy and Spain already remains shuttered.
In Germany, which only started easing restrictions earlier this month, a new emergency re-tightening is already being considered after a surge in cases. Ministers there warned European Union delays had meant there were not enough vaccine being given out in Europe to avert another wave of deaths.
Significantly, the so-called South African variant of the virus – of particular concern because it appears to reduce the impact of innoculations – is now getting something of a toehold on the continent. In France, it is thought to make up about five to 10 per cent of all cases.
Although the UK's test and trace system has so far managed keep the variant at bay here – there have been just 371 cases reported – experts fear it might only be a matter of time before those numbers rise.
"It does suggest we should be cautious, and although we've really come down quite steeply and things look pretty good in terms of hospitalisations and deaths, it would be wrong to assume we're out of the woods," one scientist told theDaily Telegraph.
Despite the fears, the government's Scientific Advisory Group for Emergencies is not currently calling for any change to Mr Johnson's roadmap to ease restrictions.
Hopes remain that the vaccine roll out – which has now seen half of all UK adults receive their first dose – will significantly reduce the death toll of a new wave does strike.
Yet any hint of a possible surge could make the government more wary about opening shops and outdoor hospitality next month.
The resumption of non-essential travel, banned until at least 17 May, would also be thrown into doubt suggesting holidays could be banned into the summer.
[ad_2]

Source link