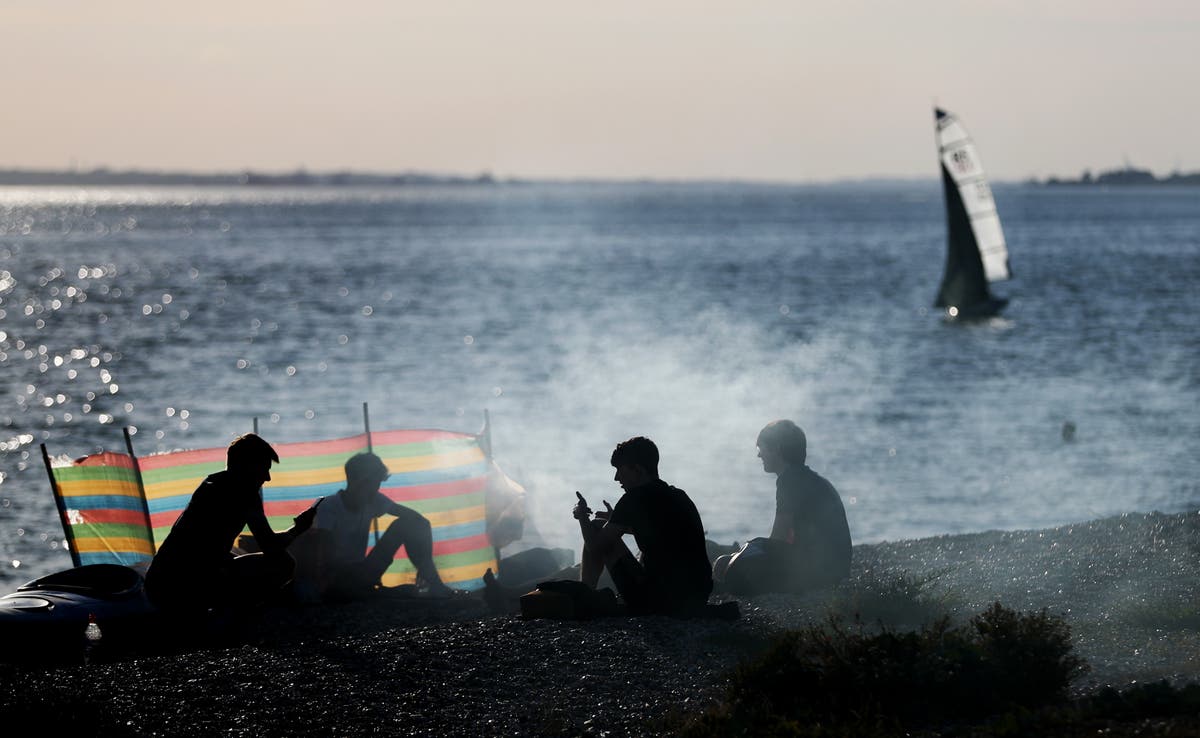 [ad_1]

Brighton and Hove City council has outlined plans to ban the use of disposable barbecues in public as part of its strategy to tackle climate change.
The proposal, one of a number of measures aimed at helping the city become carbon neutral by 2030, has been approved by councillors subject to consultation.
The barbecue ban would apply to beaches, parks and other open spaces.
Other ideas put forward in a document published earlier this week included replacing street lights with LEDs and investment to encourage walking and cycling.
Council figures show the city is likely to still be emitting some 600,000 tonnes of C02 by 2030 – 350,000 tonnes more than its target.
A typical charcoal barbecue for four people emits more greenhouse gases into the environment than the average 80-mile car journey, a study by University of Manchester researchers found in 2019.
Brighton's proposed BBQ ban received mixed reviews from locals, with some telling local newspaper the Argus it would make "zero difference" to emissions while other suggested the move could be good for health and safety reasons.
One person said: "People like BBQs, after the last couple of years we've had, you can't take that away from people.
"A little bit of smoke from a BBQ can't really have that much impact compared to..say, the incinerator up the road at Newhaven, or the power station at Shoreham."
A second said: "The insanity on banning BBQs is just unbelievable. This will make zero difference.
"Getting industry in the city to dim the lights in all office blocks in any city for an hour will save more carbon than all the BBQs in the UK combined."
Other residents were more supportive. "BBQs on the beach can be dangerous. The heat in the pebbles can give you a very bad burn if you walk on them without shoes," one remarked.
Another said: "I'm 100 per cent behind BBQ ban.
"There is just not enough space to have a BBQ without it spoiling it for others who chose not to have a BBQ.
"As compromise designate a specific area to have them."
The Green Party-run local authority conceded the move is likely to have a "low impact" on emissions but pointed out other problems with the single-use BBQs.
A spokesperson said: "We are not banning all barbecues on our beaches. We are planning to consult our residents on the possibility of banning single-use, disposable barbecues, but no decisions have been taken at this stage.
"There are some real problems with disposable barbecues that are used once and then thrown away.
"Not only do they end up left as litter on our beautiful seafront, but they have also in the past caused fires in our waste-sorting site, and are often a serious hazard when thrown into general waste."
Conservative councillor Vanessa Brown said the proposal had cross-party support.
[ad_2]

Source link