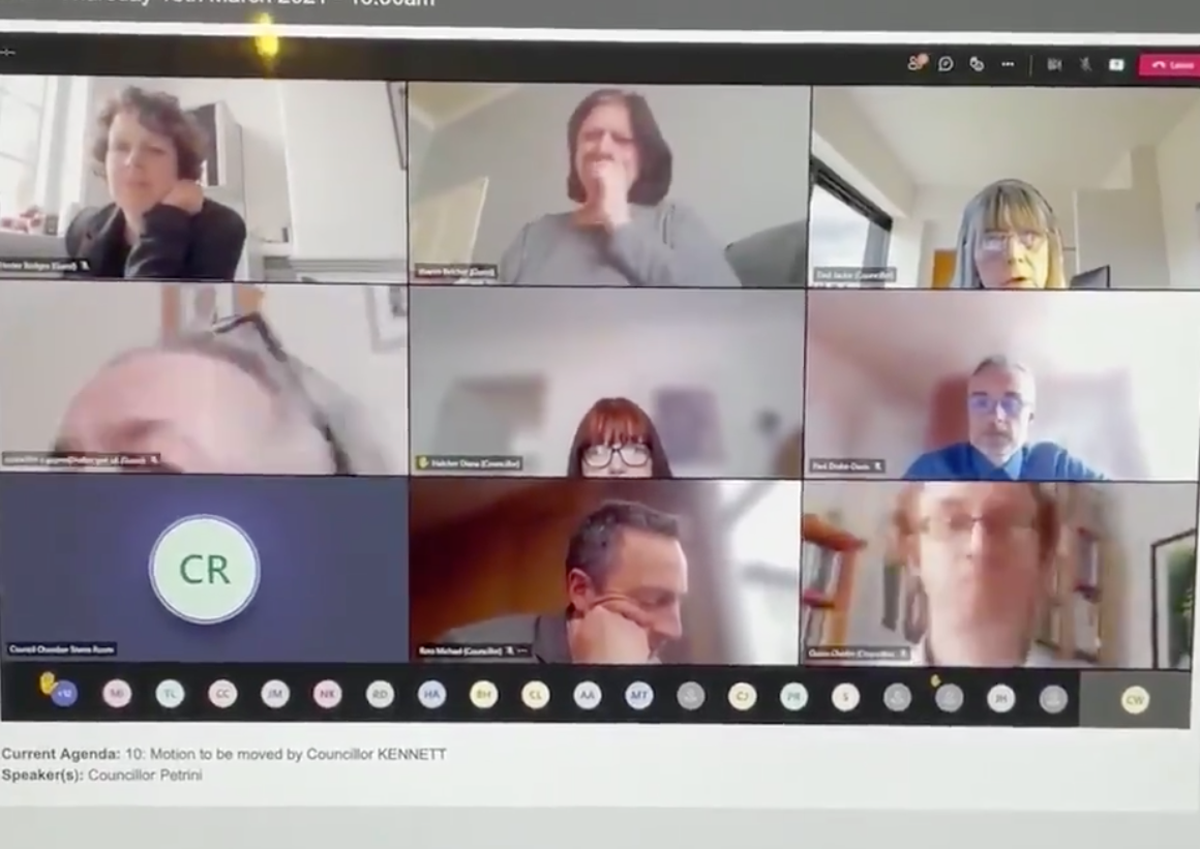 [ad_1]

Another video of a council meeting descending into chaos has been widely shared online, a month after Twitter made Handforth parish council's Jackie Weaver an internet star.
In scenes reminiscent of the infamous Handforth clip, councillors representing Hull rowed over Zoom during a motion on littering, as members accused each other of lying and not paying their taxes.
The situation became heated during a discussion about city centre litter enforcement.
Tensions stemmed from a Labour councillor reporting two Liberal Democrats, Cllr Charles Quinn and Cllr Mark Bisbey, to the police for allegedly flouting social distancing rules while being photographed.
The meeting quickly descended into chaos when Labour Cllr Phil Webster told Cllr Quinn to "shut up" when he attempted to interject in the midst of his tirade.
Cllr Webster then accused another Lib Dem, Cllr Cheryl Payne, of not paying council tax, telling her: "Don't you wave your finger – try paying your council tax for once."
At this point, other members could be heard shouting "how dare you", while one councillor said "this is outrageous".
One councillor can be heard exclaiming "what a bag of hot air", while, seemingly apropos of nothing, Cllr Webster shouts back: "You're shouting at us, there's a new one, try shouting at your wife for once", leading some councillors to laugh while others called it "outrageous".
Cllr Webster then accused the Lib Dems of "one lie after the other", making reference to tuition fees and rises in VAT.
Cllrs Payne, Quinn and Bisbey have been contacted for comment.
The recording was shared online by BBC journalist David Harrison, who tweeted: "Hull's full council meeting has just gone full Handforth parish council…"
The bizarre meeting, which took place in December, began with a councillor "mumbling "f*** off" under their breath while chair Brian Tolver refused to recognise the legitimacy of the session.
Mr Tolver told meeting clerk Ms Weaver, from the Cheshire Association of Local Councils, to "stop talking" and "you have no authority here", following which Ms Weaver removed Mr Tolver from the meeting.
In response to Mr Tolver's eviction, vice-chair Aled Brewerton yelled at Ms Weaver to "read the standing orders", while other members of the meeting began hysterically laughing.


[ad_2]

Source link