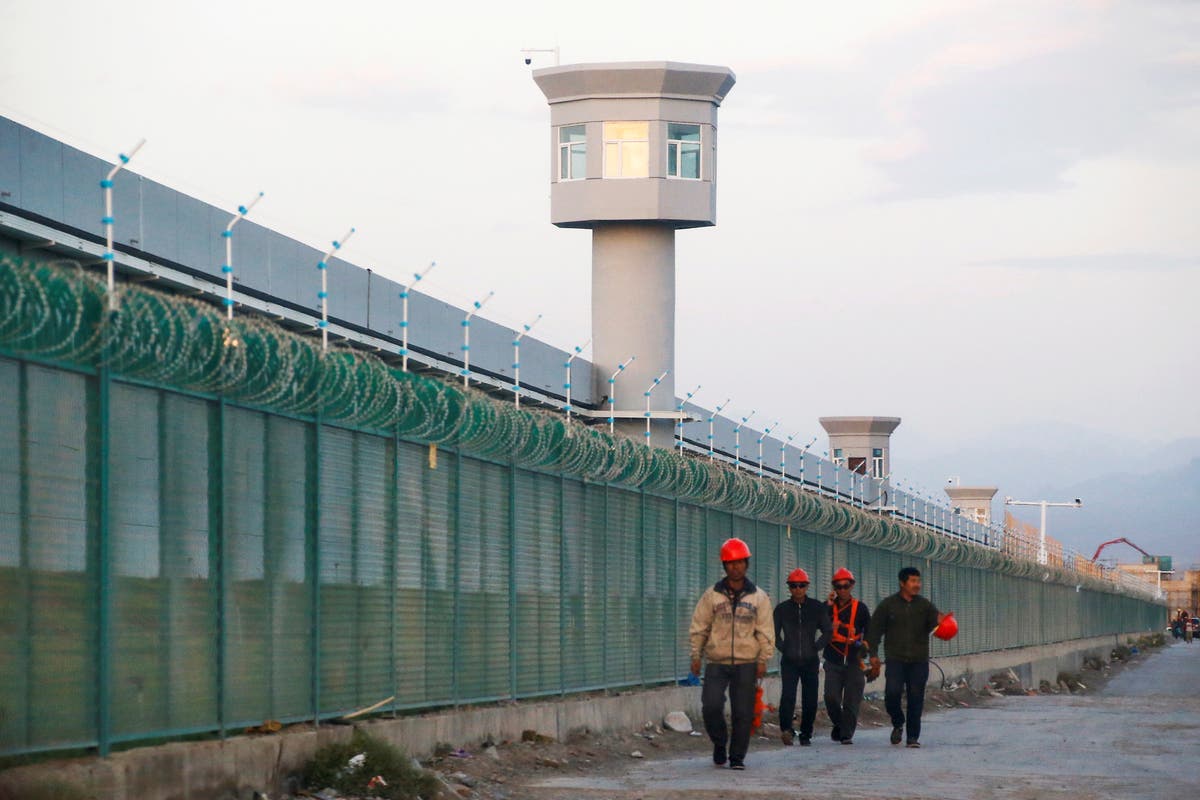 [ad_1]

The charity spoke to six Uighur families – exiled in countries including Australia and Turkey – who have been completely cut off from children as young as five.
Many of these family members fled China in 2016 when authorities started demanding that they give up their passports. They had to leave children who lacked the necessary travel documents but expected to be reunited with them soon.
However, Beijing's persecution of Uighurs and other predominantly Muslim ethnic groups intensified in 2017. Since then, it is estimated that more than a million people have been interned in so-called "vocational training" centres in the country's western province, where they face torture and ill treatment.
As a result of this crackdown, parents were no longer able to return to Xinjiang without the threat of being arbitrarily detained and their children could not leave China.
Explaining the situation, Alkan Akad, Amnesty International's China researcher, said: "China's ruthless mass detention campaign in Xinjiang has put separated families in an impossible situation: children are not allowed to leave, but their parents face persecution and arbitrary detention if they attempt to return home to care for them."
He said the "heartbreaking testimonies" heard by Amnesty International  "only scratch the surface of the scale of suffering endured by Uyghur families separated from their children", adding that China should end its "heartless policies in Xinjiang".
Mihriban Kader and her husband Ablikim Memtinin, from Kashgar, are among the parents who spoke to the human rights organisation.
They fled to Italy from Xinjiang in 2016 when they were told to give up their passports to the local police, leaving their four children, now aged 12 to 16, in the care of their grandparents.
The children's grandmother was later taken to an internment camp, while their grandfather was interrogated before spending months in hospital.
Last summer, the children travelled 3,100 miles by themselves to the Italian consulate in Shanghai to obtain visas after Mihriban and Ablikim received the necessary permit from the Italian authorities. According to their parents, they were detained in their Shanghai hotel and then sent to an orphanage and boarding school in Kashgar.
Omer and Meryem Faruh, who now live in Istanbul, have also been affected, separated from two of their four daughters for more than four years.
Told to surrender their passports, Meryem and their two elder daughters left Xinjiang to meet Omer abroad but the younger two, who did not have passports, stayed behind with their grandparents.
Omer told Amnesty International that his family had been torn apart like thousands of others. "We haven't heard the voices of our daughters for the last 1,594 days," he said.
"My wife and I cry only at night, trying to hide our sorrow from our other kids here with us," he added.
Amnesty International is calling on China to end the restriction of movement on Uighurs and other Muslim minorities, to close the "re-education camps" and to release all detainees.
It also urges Beijing to allow human rights experts and journalists access to Xinjiang.
[ad_2]

Source link