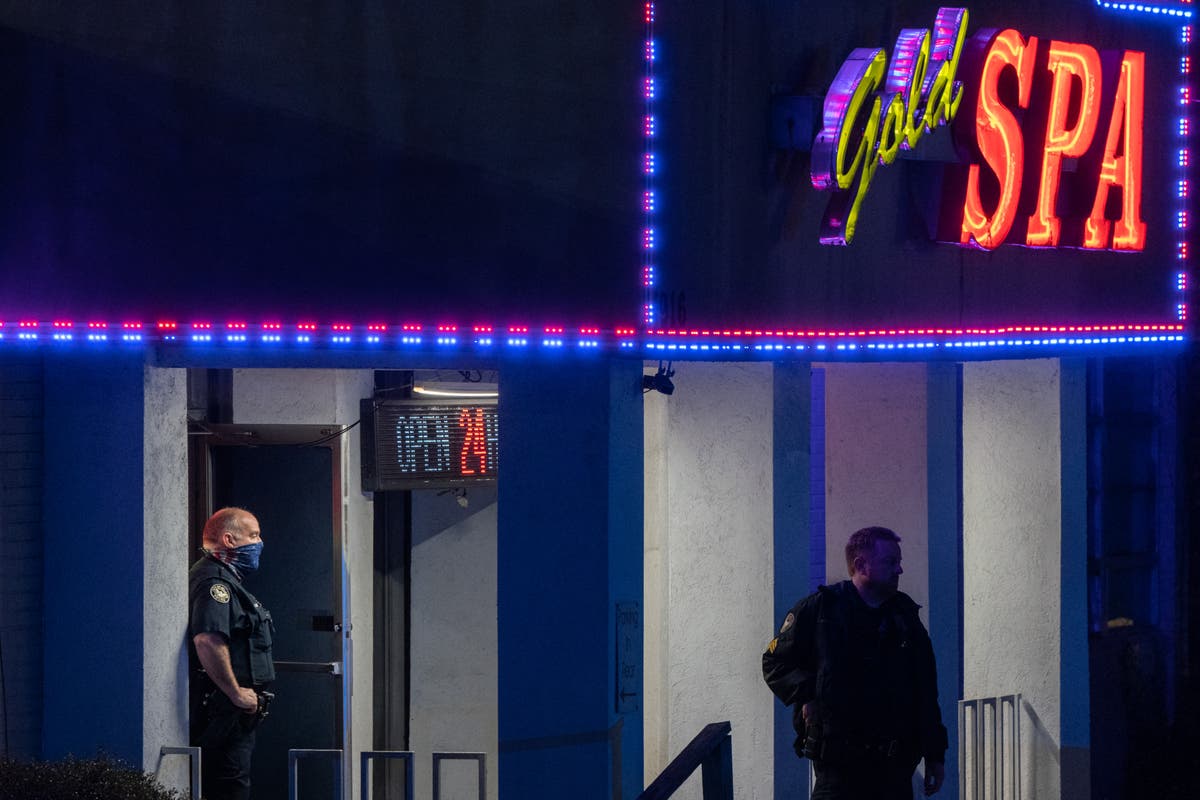 [ad_1]

The son of one of the Atlanta massacre victims says the alleged killer's sex addiction claim is "bulls***."
Randy Park says his mother, Hyun Jung Grant, was shot and killed at Gold Spa earlier this week when a gunman attacked three spas in Georgia.
Cherokee County sheriffs sparked controversy when they said that they believed the white suspect when he told them the attack was not racially-motivated.
Eight people were killed at two spas in Atlanta and one north of the city in Cherokee County on Tuesday, with six of the victims of Asian descent.
Instead, officials suggested that alleged shooter Robert Aaron Long was motivated by sex addiction, and Atlanta police said he had previously visited the spas he attacked as a customer.
Mr Park, 23, said that he does not accept that explanation.
"That's bulls**t. My question to the family is, what did y'all teach him?" he told The Daily Beast.
"Did you turn him in because you're scared that you'll be affiliated with him? You just gonna scapegoat your son out? And they just get away scot free?
Like, no, you guys definitely taught him some s**t. Take some f***ing responsibility."
He said his 51-year-old mother had told him she was en elementary school teacher in Korea before moving to America for "regular immigrant reasons" where she "worked her ass off".
"And here in America, she did what she had to do," he said.
"She was a single mother of two kids who dedicated her whole life to raising them."
Mr Park described the events in Atlanta as "surreal" and that he was now focussed on looking after his younger brother.
"You see this stuff in TV shows and movies," he added.
"It's surreal. But I have a younger brother that I have to take care of now, so as much as I want to be sad and grieve – and I am super sad – I have no choice but to move on.
"To figure out the whole living situation for probably the next year with my brother."
Atlanta police identified four of the victims as Soon C Park, 74; Hyun J Grant, 51; Suncha Kim, 69; and Yong A Yue, 63.
Cherokee County Sheriff's Office identified the other victims as Delaina Ashley Yaun, 33; Paul Andre Michels, 54; Xiaojie Tan, 49; and Daoyou Feng, 44.
[ad_2]

Source link