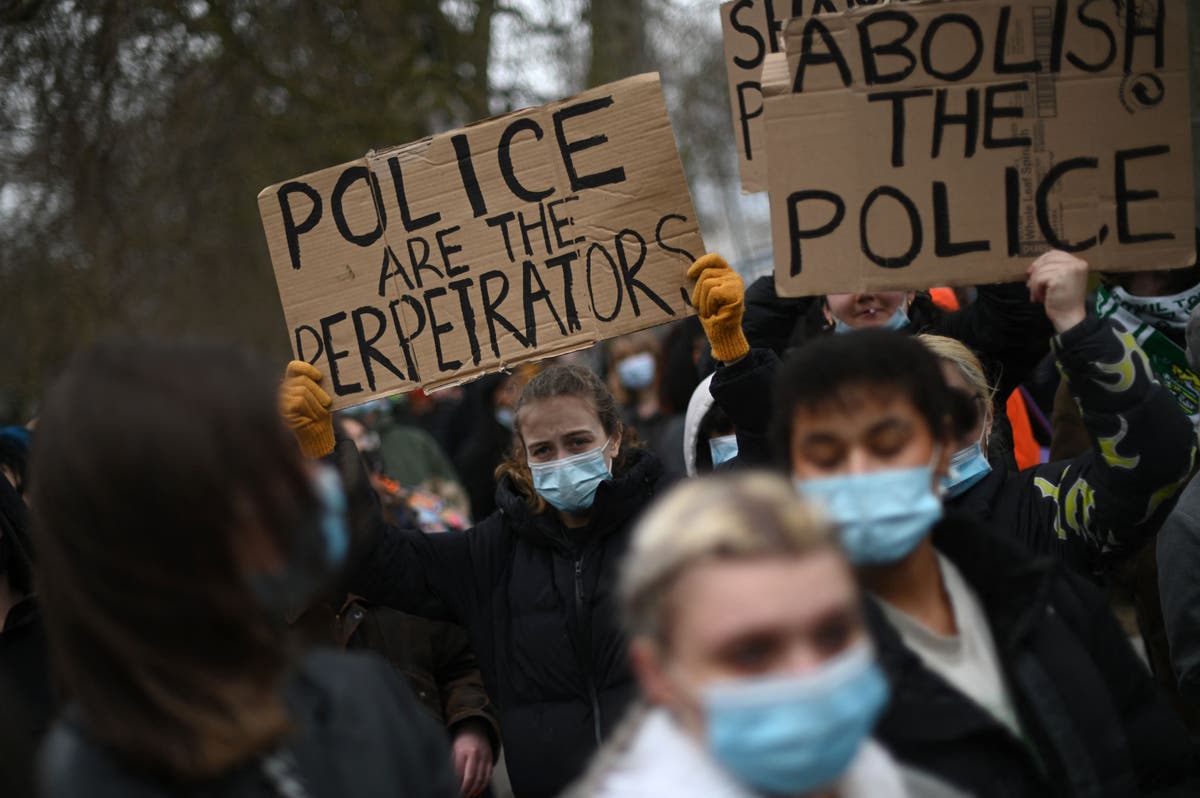 [ad_1]

The right to protest must be specifically written into coronavirus laws, according to a parliamentary report.
A report published on Friday said the government must change the law to "to make it clear that protest is permitted if conducted in a manner that reduces public health risks to an acceptable level".
Harriet Harman, chair of the committee, said it had drafted additions to the Health Protection Regulations that would provide clarity to both protesters and the police.
"The events of last weekend show clearly how the lack of clarity and level of uncertainty in the law is unacceptable and must be remedied as a matter of urgency," the Labour MP added.
"The right to protest is important and should be allowed, like other current exemptions, if it is carried out in a safe way. When people have to go to court to establish whether their actions are lawful or criminal, as has happened most recently in the Reclaim These Streets Clapham vigil, it's clear that the law is in a mess."
Ms Harman said the government had not protected the right to protest during the pandemic, but that it should have "no less protection than the right to religious assembly".
The report said that numerous changes to the Health Protection Regulations, which allow police to enforce varying levels of restrictions, "have made it hard for the public to be sure of the legality of protest".
At some points, demonstrations have been listed as an explicit exemption to restrictions on gatherings, but in the current law for England's lockdown that clause was removed.
The committee said that did not make protests "completely illegal", because they are protected by the Human Rights Act, but some authorities had interpreted the absence of an explicit exemption as a ban.
Giving evidence to the committee, the chair of the Police Federation of England and Wales quoted statistics saying that "nine out of 10 officers felt the regulations were not clear" and experts said different regional police forces had taken different positions on demonstrations.


Tributes paid to Sarah Everard at Clapham Common vigil
Show all 36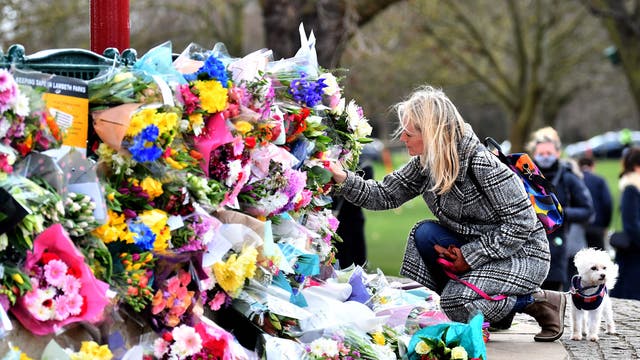 "This position is legally complex and hard for both the police and the public to follow, something that has not been helped by unclear communications from the government," the report said.
"Further uncertainty arises from the absence of guidance on when protest will constitute a 'reasonable excuse' for gathering during lockdown.
"This leaves too much subjective interpretation and discretion to the police. The law must be amended to make clear that peaceful protest is not prohibited during lockdown."
The Joint Committee on Human Rights called for the law to be changed to make protest an exemption to the prohibition on gatherings, but only where a risk assessment has been conducted and all reasonable steps have been taken to minimise the risk of spreading Covid-19.
MPs and peers warned that if formally organised protests were not allowed to go ahead, it could "result in less well organised gatherings taking place in their stead, potentially posing a greater risk to public health".
They cited the example of the vigil planned to take place on Clapham Common last Saturday after the tragic murder of Ms Everard, when organisers cancelled the event after being threatened with £10,000 fines.
Hundreds of people still attended and ugly scenes unfolded, with women being pushed to the ground and arrested. The Metropolitan Police said attendees were violating coronavirus laws and refused to go home.
Sir Thomas Winsor, HM chief inspector of constabulary, is to carry out a review into the way the event was policed after senior politicians, including Priti Patel and London mayor Sadiq Khan, raised concerns.
The Home Affairs Committee has announced a separate inquiry into the policing of vigils over the weekend of 13 and 14 March, questioning why some police forces facilitated events "without incident" and others saw arrests.
Protests continued through the week and more are expected this weekend. On Friday, the Metropolitan Police repeated its claim that protests were "not an exception under the Covid-19 regulations" and are unlawful.
In a statement urging people not to attend demonstrations planned for Saturday, the force threatened to arrest or fine protesters who do not go home when asked.
Laurence Taylor, a deputy assistant commissioner, said: "People who gather as part of the protest risk the health of Londoners. That is why we have a policing plan in place to disperse crowds and, where necessary, take proportionate enforcement action.
"This will not just be organisers of the protests but participants too – by now everyone knows their part to play in stopping the spread of the virus and thousands have sacrificed much over the last 12 months to do so.
"We do not want to be in a position where enforcement is necessary – we would rather our officers be in London's communities, tackling local issues. That is why I would urge people to reconsider joining a protest and stay at home."
The law would dramatically lower the threshold at which police can impose legally binding restrictions on protests, and make it easier to prosecute people.
It also creates a new public nuisance law that would make causing "serious annoyance or inconvenience" a crime punishable by up to 10 years' imprisonment.
[ad_2]

Source link