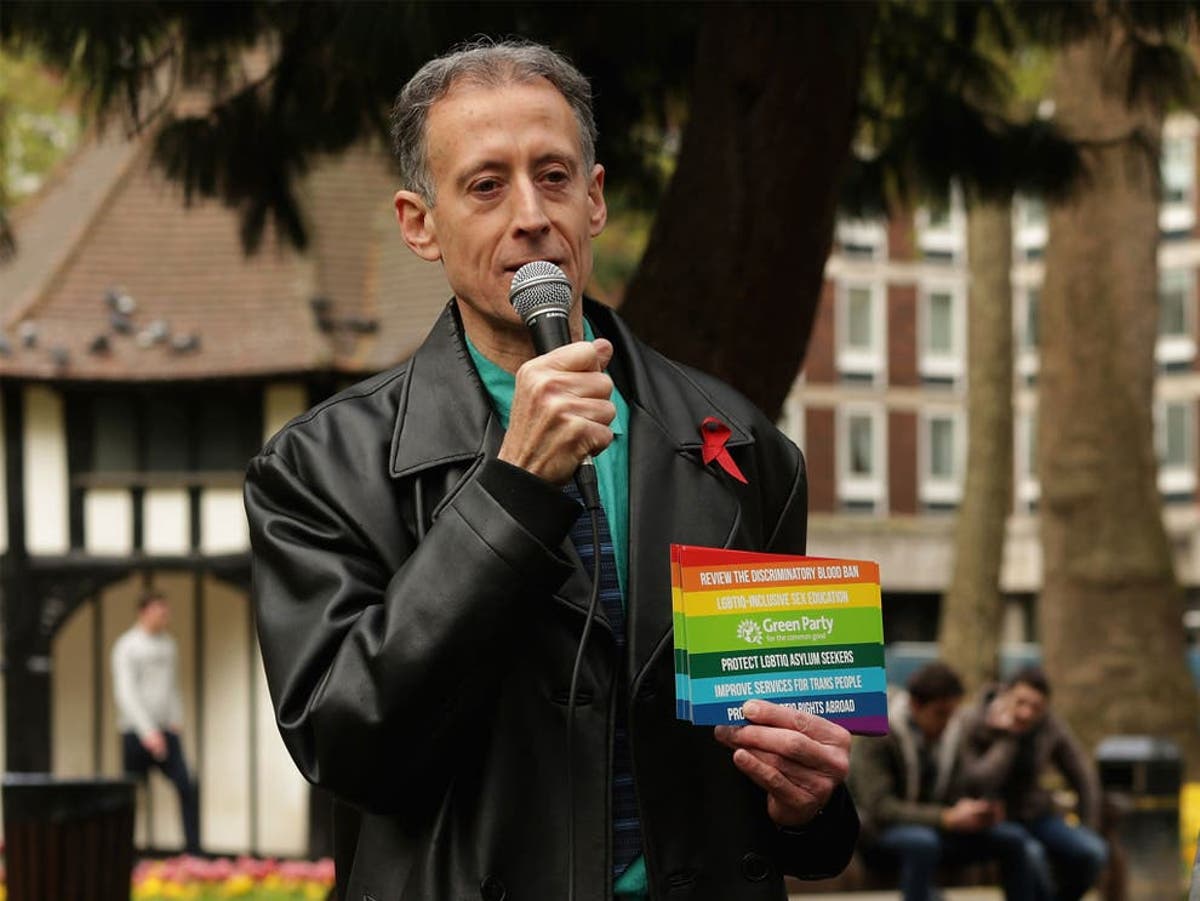 [ad_1]

His comments come after Pride's former most senior Black official, Rhammel Afflick, resigned this week citing racism concerns, followed swiftly by the resignation of the entire Community Advisory Board, citing a "hostile environment" for black and ethnic minority members.
The LGBT+ rights group is currently not subject to any formal independent complaints and appeals procedure which has created an atmosphere rife with discrimination, according to numerous equalities campaigners.
The startling allegations "reinforce the need for Pride to be radically reformed", according to Mr Tatchell, a prominent human rights activist.
Speaking to The Independent, he said: "The allegations by Rhammel Afflick and the Community Advisory Board are alarming and require a full independent investigation, possibly by the London Assembly. We have to find a way to get Pride back on track."
Since Pride is partly funded by the Greater London Authority, a small committee of its Assembly members could review Pride's operations, Mr Tatchell suggested.
"I salute everyone who has given up their time and worked voluntarily without pay to make Pride possible but clearly there have been shortcomings that now need to be remedied," he said.
"I hope the Pride leadership will take on board the concerns expressed by the now ex-members of the Community Advisory Board and by Black volunteers and activists. The organisation has to become more democratic, transparent, accountable, diverse and inclusive."
Pride in London has also come under renewed criticism for its decision to allow the Metropolitan Police to take part in the annual parade, scheduled for September, following the murder of Sarah Everard, and the heavy-handed police response to a vigil held in her memory.
Pride is now reconsidering whether the police should be allowed to participate in the parade, a source from within the company has told The Independent.
Black volunteers at Pride had previously raised concerns about the Met participating in Pride due to ongoing concerns about racism within the force, and Mr Tatchell agrees they should not be allowed to take part.
"Individuals from these institutions should still be welcome in the parade but without any organisational branding," Mr Tatchell said.
Pride has, in recent years, "lost its way", Mr Tatchell said. "It is far removed from the original Pride ideals, having become de-politicised and too commercial."
The mass departures this week, he said, might prompt a fresh start.
"Hopefully, these resignations will force a wholesale reform of Pride in London. For several years, it has been losing community support and confidence."
"Big corporate floats dominate the parade and overshadow the grassroots LGBT+ community groups. It is outrageous that the Home Office, arms manufacturers, UKIP and police have been allowed to march, given their discriminatory, anti-human rights policies."
A Met spokesperson told The Independent that taking part in Pride "has led to stronger relationships with our communities and in many ways, it has become an exemplar of positive community policing and engagement. It is an event that we are proud to be a part of and keen this continues.
They added that the "Pride In London is something the Met have been proud to be at the centre of for 20 years. The parade is an important celebration of our own LGBT+ officers and staff, and is an important moment in our calendar."
But they added they understood, "the strength of feeling for some that has led to many difficult and important conversations and questions being asked," and conceded that: "We remain determined to do all we can to quicken even further progress that leads to more trust and confidence in the Met –particularly in LGBT+ and Black communities."
This comes after Pride's entire community advisory board stood down this week over the organisation's "hostile environment which particularly impacts Black and people of colour volunteers", according to their resignation letter.
They have also called for an independent investigation by the Mayor's office into the accounts of marginalisation and the bullying of volunteers, and have requested publication of the outcome.
The board was set up by Pride in 2012 as an advisory and scrutiny body, made up of members of London's LGBT+ community.
Stonewall has also echoed the calls for an external investigation.
Concerns around lack of inclusivity within the wider LGBT+ community, cited by former Pride volunteers, have already led to the formation of separate organisations such as UK Black Pride, co-established by Lady Phyll Opoku-Gyimah in 2005.
"The events of the last few days have revealed to anyone paying attention that Pride in London's problems run deep," a UK Black Pride spokesperson toldThe Independent.
"We know personally of Pride in London's disregard and disrespect of Black people and people of colour because of how they've treated UK Black Pride and the volunteers within it. They've treated us with obvious and open contempt.
"The current leadership of Pride in London have a history of making disparaging comments about Lady Phyll and they have actively worked against us in the delivery of our annual events.
"Racism has no place in the LGBTQ community," the spokesperson added, and "We are always heartbroken to hear when someone in our community is mistreated and tokenised, and we commend all who speak up against racism and who shine alight on disingenuous claims about change."
A spokesperson for the Mayor of London said: "The Mayor is committed to tackling racism and inequality in all its forms, and takes any allegations of this nature extremely seriously. Officials at City Hall are urgently speaking with Pride about these concerning allegations."
Pride in London admitted we "know we must do better to serve the communities we represent," when The Independent initially reported on Mr Afflick's depature earlier this week, but has yet to release an official statement following the mass resignation of the board.
However, The Independent understands that a statement will be published this afternoon detailing immediate changes to the board structure.
The Independent has approached Pride for comment.
[ad_2]

Source link