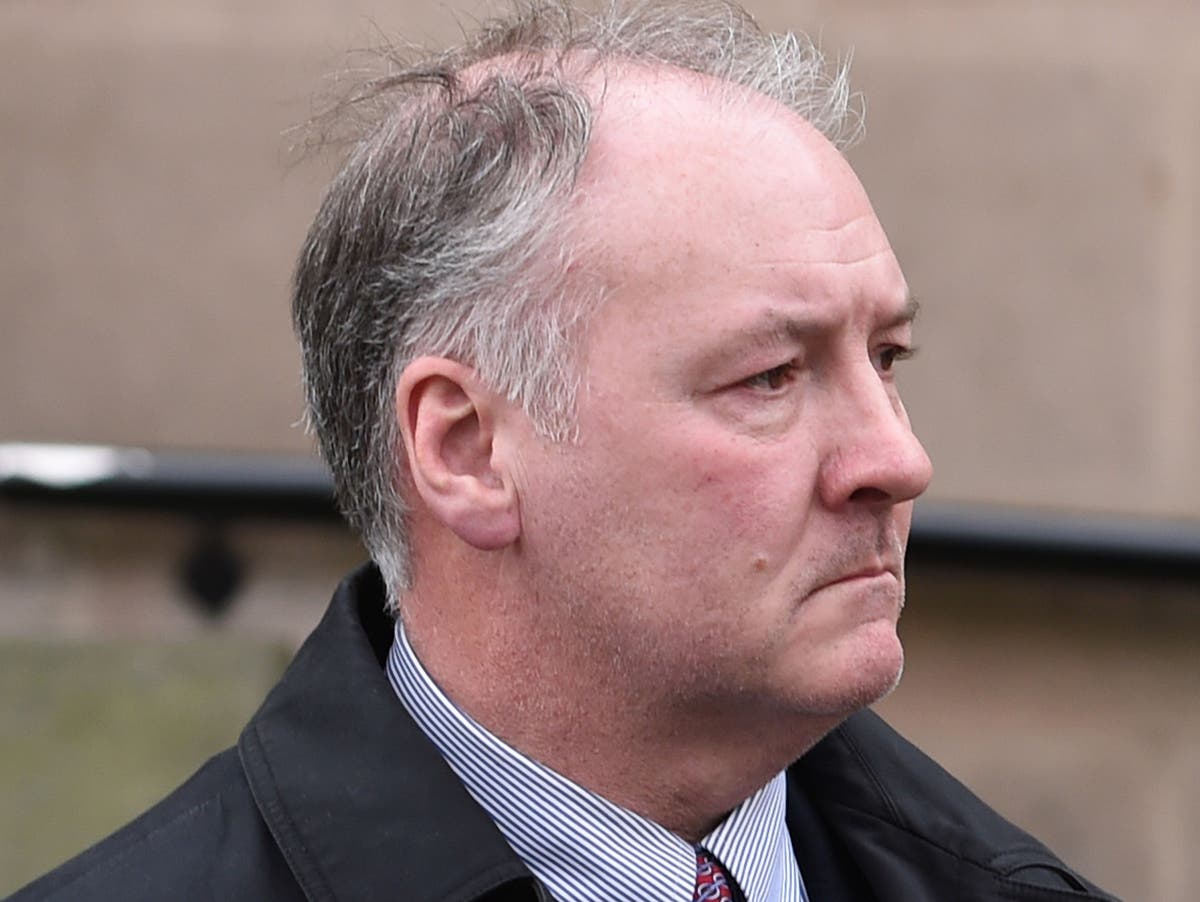 [ad_1]

More patients may have been harmed by rogue surgeon Ian Paterson and tricked into undergoing unnecessary operations, prompting the private hospital where he worked to set aside millions of pounds for new compensation claims, The Independent can reveal.
Spire Healthcare has confirmed it has set aside more than £20m this year after recalling thousands of Paterson's former patients.
It would take the total bill for the company to almost £50m in compensation and support for patients harmed by the jailed surgeon. The NHS and insurers have also paid out £10m.
The Independent has learnt some of the 5,500 private patients recalled by Spire Healthcare following an independent inquiry last year are in talks with the company and lawyers over launching new compensation claims.
The company confirmed it was setting aside £22.2m to pay for the recall and to provide ongoing support including counselling and where necessary clinical treatment for some patients.
The recall was ordered by an inquiry last year, led by former Bishop of Norwich Reverend Graham James, who said efforts to follow up patients had not been good enough.
Paterson was jailed for 20 years after being convicted of 17 counts of wounding with intent and three counts of unlawful wounding after he subjected more than 1,000 women to unnecessary and dangerous surgery over 14 years.
He carried out unapproved breast surgery known as "cleavage-sparing" mastectomies which left behind breast tissue in some cancer patients, risking a return of the disease.
There are fears some of his patients may have died as a result of his actions. Senior coroners in Birmingham have launched new inquests into 23 patients at the request of West Midlands Police on the grounds their deaths "may have been caused or contributed to by acts or omissions" by Paterson and other clinicians.
Deborah Douglas, a victim of Ian Paterson who fought for the independent inquiry and who supports women affected by the surgeon, said: "People have approached me and said they have just found out for the first time that they had unnecessary surgery at the hands of Ian Paterson.
"There are patients coming out of the woodwork who have never had a recall previously or were never part of the original legal claim. Paterson's general surgery patients were never part of that claim either.
"The initial recall that Spire did was not robust and it didn't include general surgery and it didn't find all the breast cancer patients either. In total, we're talking 11,000 patients between the NHS and private hospitals who were operated on by Paterson."
The inquiry by Rev James was published in February last year and made wide-ranging recommendations to improve the safety of patients including that the government should act to tackle what is known as "practising privileges" in private hospitals where surgeons like Paterson effectively rent space in hospitals rather than work as employees.
When things go wrong private hospitals can try to avoid liability by claiming doctors are not their employees.
Despite the inquiry being published more than a year ago, ministers have yet to respond.
David Rowland, director of the Centre for Health and Public Interest think tank, which has investigated the safety of private hospitals said: "From the perspective of the private hospital sector, the fact that one company has had to pay out in the region of £50m because of a systemic failure to keep patients safe from harm ought to cause a major rethink in their ways of working. Yet a decade on from Paterson's actions first being discovered nothing has changed.
"They should be pressing the government as much as patients to bring in a stronger regulatory framework for private hospitals to prevent something like this happening again."
He added: "The fact new patients are being identified who wouldn't have been without the inquiry raises serious questions about why the government hasn't bothered to respond yet to the inquiry's recommendations."
In its financial accounts Spire Healthcare said it had written to all living patients of Paterson to ensure they were fully reviewed. It said: "The group is committed to providing ongoing support to Paterson's patients, and following the release of the Paterson public inquiry in February 2020, the group has incurred, or provided for, costs of £22.2m during the year."
In a statement to The Independent the company said it had fully complied with the inquiry recommendation and contacted all known living patients.
It said: "A proportion of patients who have contacted its helpline, having received the letter, are having their care reviewed by an independent consultant surgeon and some have been referred for counselling, follow-up support or, where clinically appropriate, treatment.
"This process will continue for a number of months. Spire remains committed to supporting those patients who suffered at the hands of Paterson and has therefore made a provision of £22.2m at this at this stage for reviewing, recalling and providing ongoing support for patients."
[ad_2]

Source link