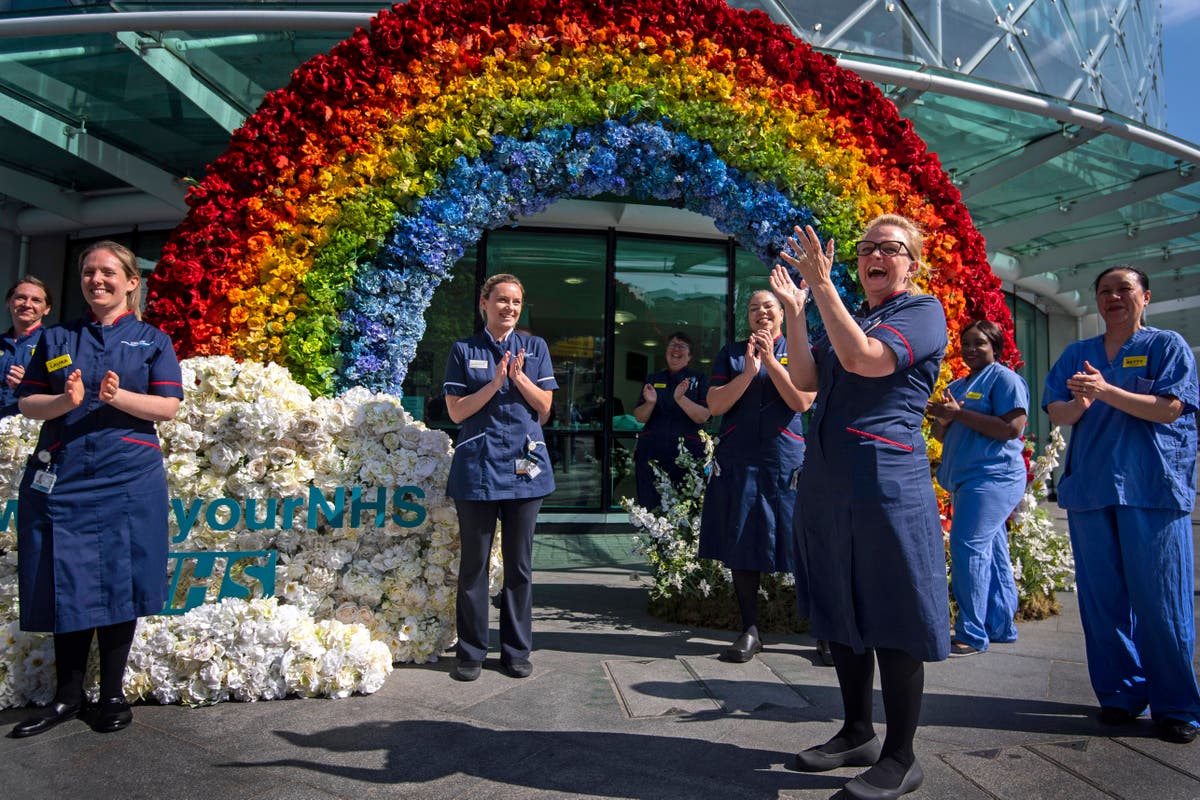 [ad_1]

A majority of British voters would back nurses taking strike action against the 1 per cent pay rise offered by the government after a year on the Covid-19 frontline, a new poll has revealed.
The Savanta ComRes survey for The Independent found 53 per cent support for industrial action by NHS nurses, against just 28 per cent in opposition.
The unusually high level of backing for walkouts by essential frontline health workers was reflective of strong opposition to the government's pay offer to NHS staff in England.
Just 11 per cent said that nurses should receive a 1 per cent hike, compared to an overwhelming 77 per cent who said the settlement should be more generous – including 25 per cent who said the rise should be 10 per cent or more.
The Royal College of Nursing is demanding a 12.5 per cent increase for its members, branding health secretary Matt Hancock's offer "pitiful".
The Royal College of Nursing's chief executive and general secretary Dame Donna Kinnair said the findings showed ministers were out of touch with public backing for better rewards for nurses.
"In standing by its measly pay offer, the government has grossly misjudged how much the public values our highly-skilled professional nursing staff," Dame Donna told The Independent.
"The prime minister saw up close how NHS nursing staff can make the difference to patient safety when he needed treatment.
"He must urgently reconsider his 1 per cent recommendation. It is the only way to secure more nurses for the future."
The RCN this month set up a £35m strike fund to prepare for possible industrial action.
The independent panel that advises the government on NHS salaries – covering nearly all hospital staff, but not GPs and dentists – is due to make its own pay recommendations in early May, when ministers will make their final decision.
Today's poll showed similar support for pay increases for NHS doctors, with 13 per cent of those questioned backing the 1 per cent offer, against 71 per cent saying it should be higher.
Just 5 per cent said nurses should join other public sector workers in taking a pay freeze to help pay down the debts incurred during the pandemic, with 8 per cent saying the same for NHS doctors.
Ministers argue that the contribution made by NHS staff in the fight against coronavirus has been recognised in their exemption from the pay freeze imposed on public sector workers with salaries over £24,000, and say the proposed hike is above the current inflation level of 0.9 per cent.
But with economists expecting inflation to rise over the coming year, the increase is likely to equate to a real-terms cut in spending power, once higher prices are taken into account.
– Savanta ComRes interviewed 2,092 UK adults between 12 and 14 March.
[ad_2]

Source link