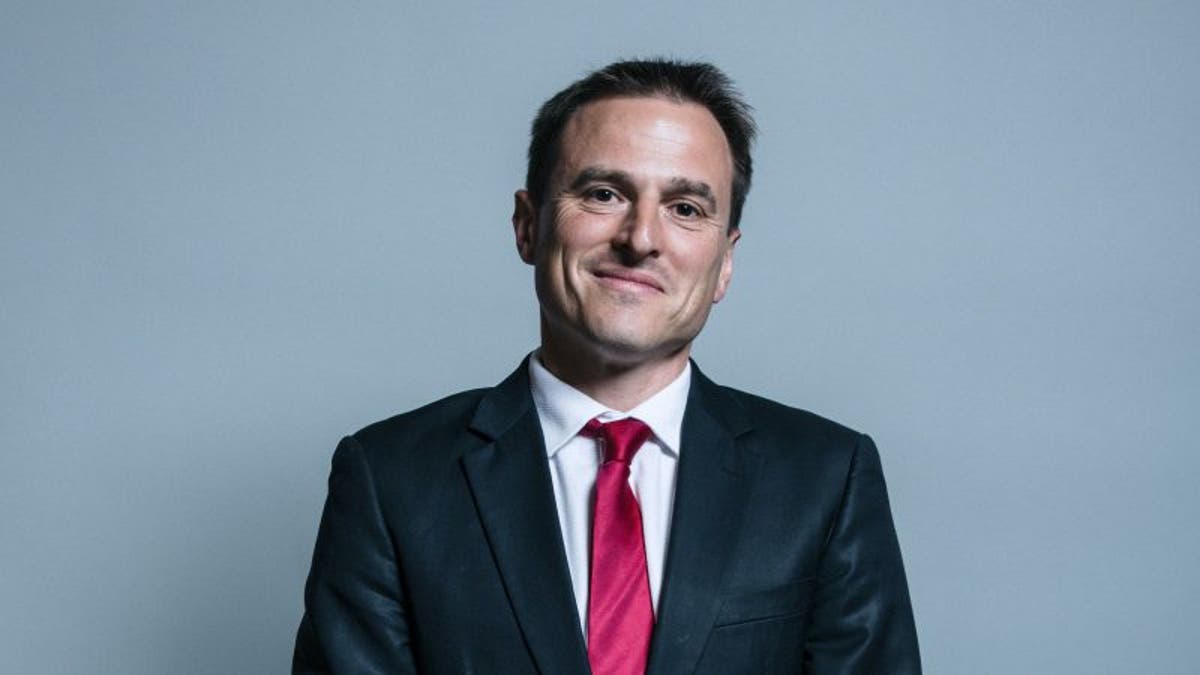 [ad_1]

Labour's candidate for the upcoming Hartlepool by-election described Saudi Arabia as a "modern, progressive" country after going on a junket organised by its autocratic regime, it has emerged.
Paul Williams said the stage-managed trip to the oil-rich monarchy had "totally changed my view of the country" and recounted telling his embassy handlers that his previous ideas had been "blown out of the water".
Parliament's register of interests shows Dr Williams accepted the trip as an £8,762 donation from the Kingdom of Saudi Arabia and its shura council, the country's toothless parliament that is entirely appointed by the king.
He was picked by his party on Thursday to contest the seat of Hartlepool, which Labour is hoping to retain after its MP Mike Hill resigned over allegations of sexual harassment, which he denies.
Until 2019 Dr Williams was an MP half an hour down the road from Hartlepool in Stockton South, but was ousted by voters at that year's election. He went on the Saudi Arabia trip a year earlier in 2018 while he was a sitting MP.
The former MP was the only candidate included on Labour's candidate longlist for the by-election, and was reportedly favoured for the contest by Keir Starmer's chief advisor Jenny Chapman, another former MP who lost her seat in 2019.
Following the visit to Saudi Arabia on 12 April 2018, Dr Williams tweeted: "Asked by Yousef, from the Saudi Embassy in UK, whether my perceptions of Saudi Arabia have changed after this trip, I said that my previous notions have been blown out of the water. I've seen a modern, progressive Saudi Arabia that has totally changed my view of this country."
Amnesty International has criticised Saudi Arabia for using torture, staging public beheadings, banning protests, heavily restricting free speech, discriminating against women, and banning human rights organisations.
The country has also been criticised for its military intervention in neighbouring Yemen, which the UN says has contributed to a "humanitarian catastrophe", and for the murder of journalist Jamal Khashoggi, who was critical of the regime.
In October of that year after the killing of Mr Khashoggi, Dr Williams tweeted: "The whole Khashoggi incident is appalling. It appears the Saudi security services have done a disgraceful thing and they should be help to account. Doesn't change the fact that I met progressive people working to improve their country when I visited though.
"I did see progressive things and meet progressive people on a trip to Saudi. That doesn't make me a supporter of their government and it appears that atrocious things have been done by the Saudi government. I'm independent-minded enough to criticise where it's due."
Dr Williams was also forced to apologise for past tweets, including one reading: "Do you have a favourite Tory MILF? Mind-blowing dinner table conversation @£ppw11."
Another, about Conservative MP Liam Fox, said: "Am I the only one to read the sentence containing Liam Fox, burglary and young man in spare room to think of a scene in Withnail and I?"
After Keir Starmer said it was inappropriate to use the word "milf", the candidate said: "These tweets were inappropriate and I am sorry for using such language.
"They were from a decade ago, which doesn't diminish the fact that they were wrong, but I want to reassure people that I wouldn't dream of making comments like this now."
Allan Hogarth, head of policy and government affairs at Amnesty International UK, told The Independent: "We'd urge Dr Williams and others accepting the hospitality of the Saudi Arabian authorities to be aware that Riyadh operates a well-honed PR machine, involving everything from expenses-paid political visits to multimillion-pound sportswashing ventures.


10 examples of Saudi Arabia's human rights abuses
Show all 10
"It's vital that those who travel to Saudi Arabia aren't duped by the PR. They need to remember that under Crown Prince Mohammed bin Salman, Saudi Arabia's crackdown on human rights has been ferocious and is still ongoing, while the Saudi air force's indiscriminate bombing of Yemeni homes and hospitals has been an obvious scandal for the past five years."
Questioned on social media about the trip at the time of his original comments, Dr Williams said it was "important for MPs to hear both sides of an argument".
"We've made our own links and met a range of different people (as well as some things that the government wants us to see, and probably some being hidden). I thought I'd find most people to be deeply conservative, obvious state restrictions on individual behaviour and a stifling bureaucracy."
Labour did not respond to a request for comment on Dr Williams's views.
Amanda Milling, co-chair of the Conservatives, describe the Labour candidate as "a failed former MP who has already been rejected by the people of the northeast".
[ad_2]

Source link