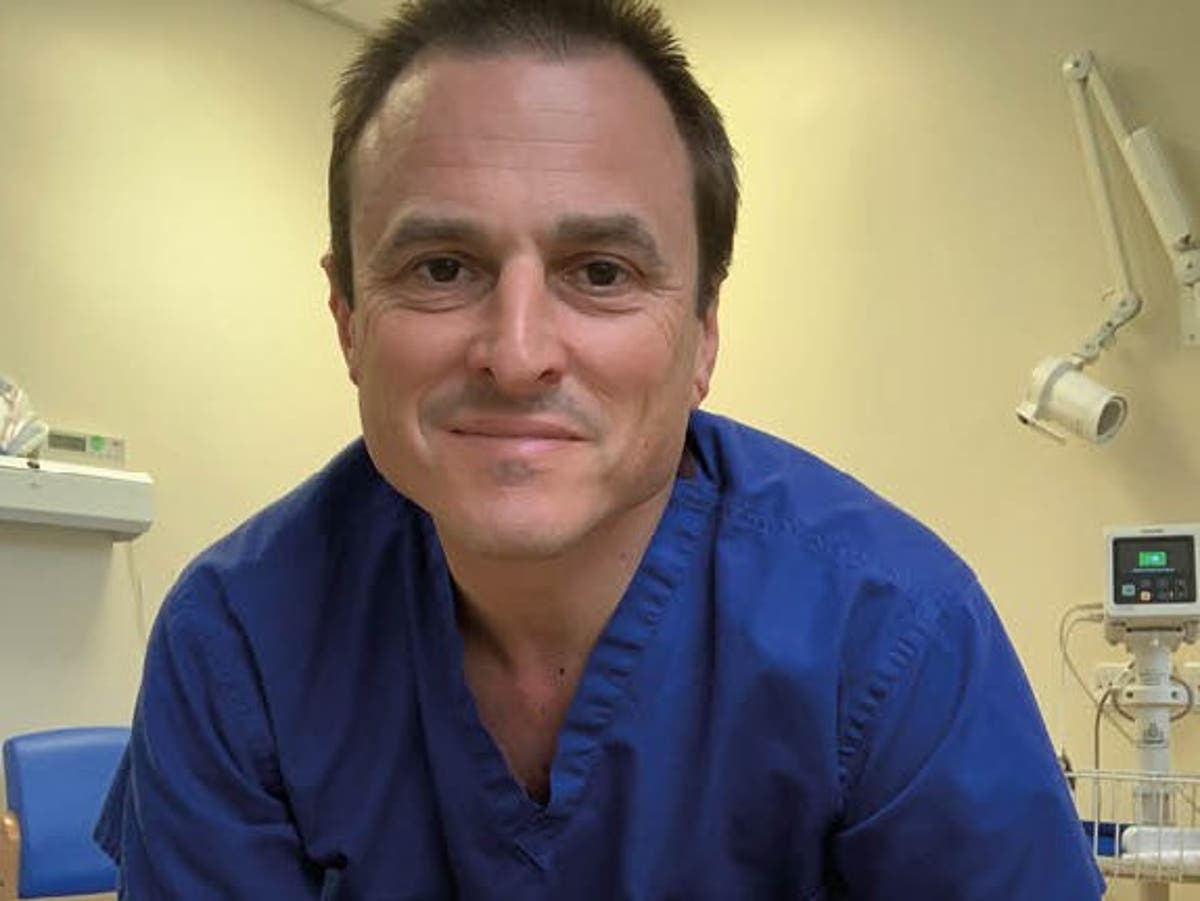 [ad_1]

A front line NHS doctor has been selected by Labour to fight the upcoming Hartlepool by-election after MP Mike Hill stood down amid ongoing sexual harassment allegations – but the new choice is already proving controversial.
Dr Paul Williams has previously represented the neigbouring constituency of Stockton South but lost his seat during the collapse of the red wall in the 2019 election.
He has spent the last year working amid the coronavirus crisis with party bosses hopeful his experience will allow him to draw attention to Boris Johnson's handling of the pandemic.
The 48-year-old said it was an honour to be selected. "The Tories have let Hartlepool down," he declared. "Over the past decade of being in power they've taken from Hartlepool, taken police off the streets and taken services from our local hospital."
But his selection – announced on Thursday night following party leaks – has already come under fire.
And Labour members appear to be furious that the selection process resulted in a shortlist of just one name – and no women. "Everyone is a feminist when it's convenient," one female MP reportedly told the Labour List website.
There are also concerns about how well Dr Williams is suited to the Tees Valley town.
He is an arch-Remainer and was a vocal advocate of a second Brexit referendum, while Hartlepool itself voted 69.6 per cent in favour of leaving the EU. "Parachuting someone like that in is about the best thing they could do – for the Tories," one local councillor in the town told The Independent.
A tweet posted by Dr Williams from 2011 referring to "Tory milfs" is also already proving embarrassing.
The problems come on top of what already looks like an increasingly tricky seat for Sir Keir Starmer to win.
While Hartlepool has voted for a Labour MP since the 1950s, many in the party appear to be resigned to the likelihood that it will become the latest northern seat to turn blue.
Mike Hill himself held onto the constituency in 2019 with a majority of just 4,000 – a figure halved from the 2017 election.
Yet it could have been far worse. Received wisdom suggests that if the Brexit Party had not stood in the seat – and won 10,000 votes – the Tories would almost certainly have clinched victory.
The new by-election – likely to be held on 6 May – will be seen as especially significant in London because it will offer an early indication of how voters feel the PM has handled the pandemic, while also providing an early assessment of if Sir Keir is managing to reconnect with the party's old heartlands.
The Conservatives are yet to announce their candidate.
Stockton councillor Stefan Houghton fought the seat last time but it is understood the party is looking for a higher profile name for the new contest.
[ad_2]

Source link