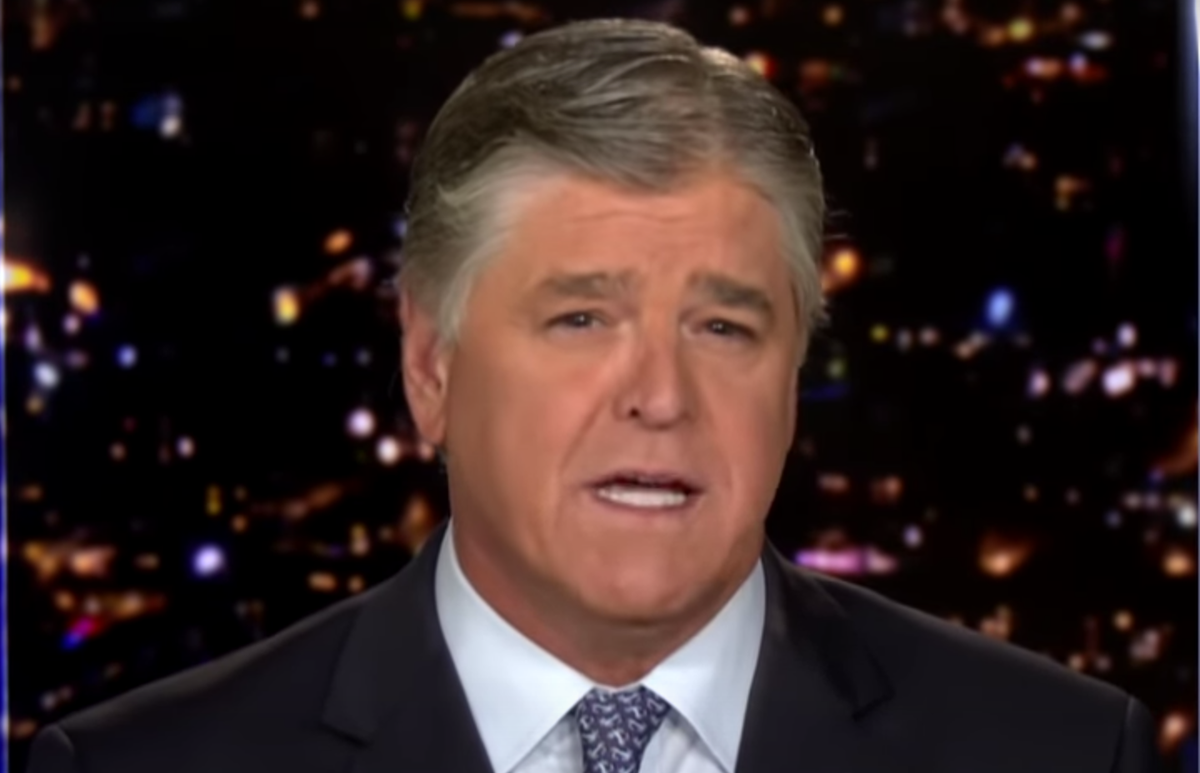 [ad_1]

After Vladimir Putin challenged President Biden to a live debate, Fox News commentators began weighing in on who would win – and it wasn't Mr Biden.
"Putin and Biden? It would not end like Rocky IV – I don't think the American would prevail," Republican congressman Matt Gaetz said on Hannity on Thursday night.
"The question is this," Sean Hannity said. "Why would Vladimir Putin immediately call for a debate with Joe Biden with no time to prepare? What have I been saying? What have some of us – half the American people – been saying?"
Mr Hannity has said for months that Joe Biden is in cognitive decline, and that his allies conspire to hide his deterioration from the public.
"It's getting a little scary," the pundit said on Fox News Primetime on 1 March. "It's funny because the media was attacking me for saying that Joe looks weak and he looks frail and he's struggling cognitively. Well, every day now, pretty much, when he speaks, when he's allowed to speak, he's struggling."
In fact, Mr Biden has spoken in public throughout his two months in office, and participated in two live debates with former President Donald Trump late last year.
Some journalists were shocked by the way Fox News seemed to be siding with the Russian president.
"Fox News has been talking about Putin challenging Biden to a debate for a day – and they're rooting for Putin," Vox reporter Aaron Rupar tweeted.
"Watching Fox News openly root for Putin is a really remarkable moment in what the American Right has become," tweeted Ezra Klein, a New York Times columnist.
The Independent has reached out to Fox News for comment.
Mr Putin had proposed the debate after a verbal clash with the US president that took place over the past few days. On Wednesday, ABC aired an interview with Mr Biden in which George Stephanopoulos asked him if he thought Mr Putin was a "killer".
"Mmm hmm, I do," the president replied.
On Thursday Mr Putin snapped back, "It takes one to know one."
Later, he proposed his debate idea in a way that seemed designed to needle the US president.
"I've just thought of this now," the Russian president told a state television reporter. "I want to propose to President Biden to continue our discussion, but on the condition that we do it basically live, as it's called – without any delays and directly in an open, direct discussion. It seems to me that would be interesting for the people of Russia and for the people of the United States."
White House Press Secretary Jen Psaki turned down Mr Putin's proposal, saying the president "is quite busy".


[ad_2]

Source link