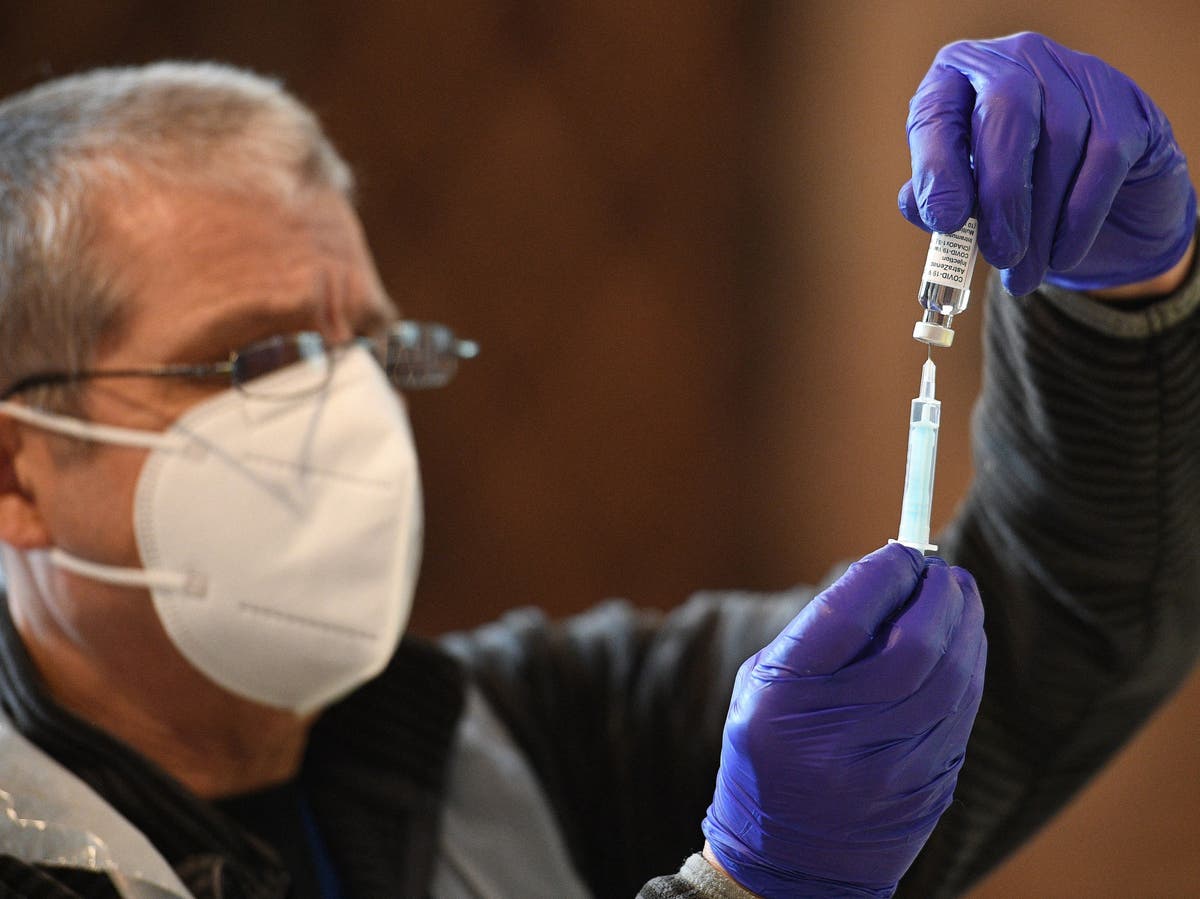 [ad_1]

The UK's coronavirus vaccination programme has seen more than 25 million people given their first jab, with just over 2 per cent of the population now having received the full protection of an immunisation against the virus.
Despite concerns earlier this week that the Oxford/AstraZeneca jab was causing rare blood clots in a small number of people, the European Medicines Agency (EMA) decided on Thursday to give its backing to the continued use of the jab in the fight against coronavirus.
"The committee has come to a clear scientific conclusion. This is a safe and effective vaccine, its benefits in protecting people from Covid-19 with the associated risks of death and hospitalisation outweigh the possible risks," EMA's executive director Emer Cooke said.
"The committee also concluded that the vaccine is not associated with an increase in the overall risk of thromboembolitic events or blood clots."
While the news was welcomed by health bodies both in Europe and the UK, it sparked questions from the public about where they should go to report symptoms – should they experience any – after receiving one of the various Covid vaccines.
The UK's Medicines and Healthcare products Regulatory Agency (MHRA) has been using a reporting system called the Yellow Card since 1964. It allows anyone to record suspected side effects of medicines and defective or fake medical products.
How to report symptoms via Yellow Card
Users need only to select the medicine they are the recipient of, from a drop-down menu, fill out some personal details and then give a detailed report on what side-effects they are experiencing.
Alternatively, there is a Yellow Card app for iPhone and Android users where reports can be made.
According to the NHS website, the app can be used to:
report a suspected side effect of a medicine or vaccine, including herbal products and homeopathic remedies,
track new safety information published by the MHRA about medicines and vaccines,
create a watchlist for information on medicines and vaccines you are interested in, and
view how many reports the MHRA has received about medicines and vaccines.
Last month, the MHRA published a report based on findings from Covid Yellow Card reports which is now updated weekly to include all the latest information it receives.
The most recent report, which covers the period 9 December 2020 to 7 March, surmises that both the Pfizer/BioNTech and Oxford /AstraZeneca vaccines have "demonstrated very high levels of protection against symptomatic infection".
It adds that all vaccines and medicines have some side effects, which "need to be continuously balanced against the expected benefits in preventing illness".
[ad_2]

Source link