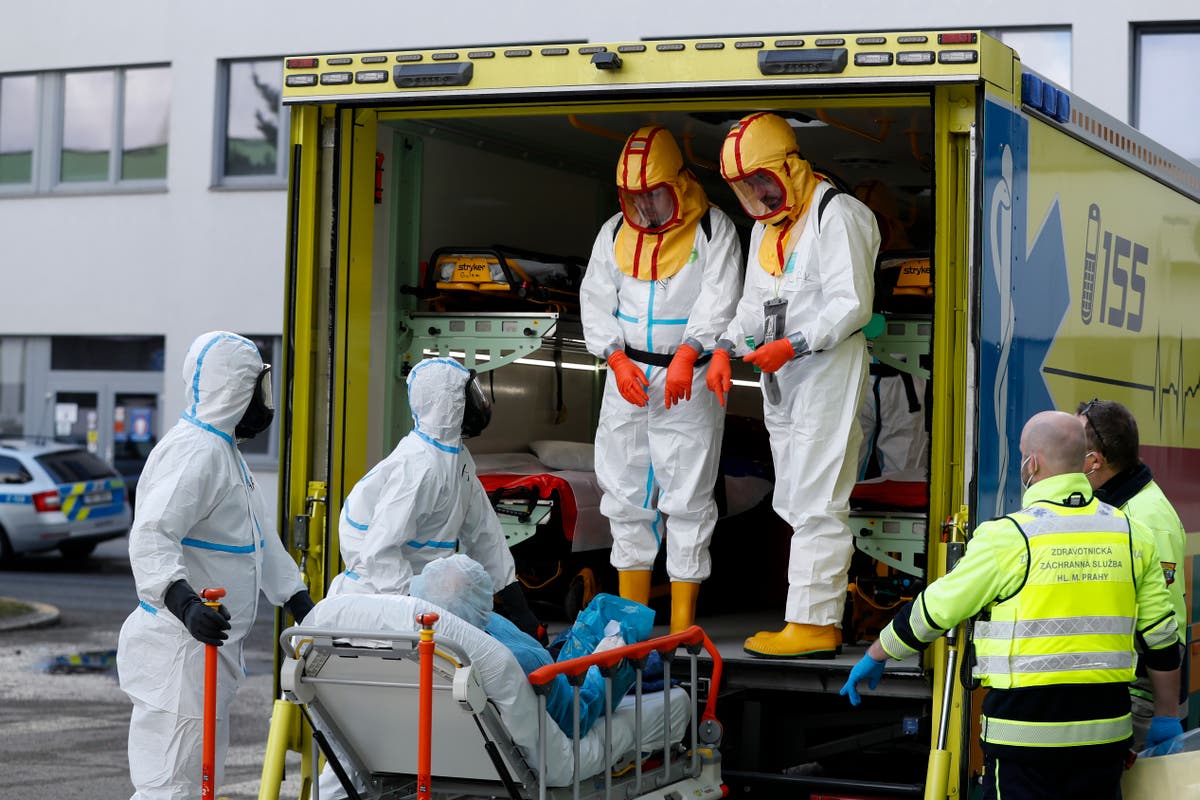 [ad_1]

The UK had the second-highest cumulative excess mortality rate for people aged under 65, new statistics assessing the impact of the pandemic in Europe during 2020 have shown.
Bulgaria had the highest mortality rate for under-65s in Europe by the end of last year, according to Office for National Statistics figures.
The analysis showed that there were different patterns in mortality between the two waves of the pandemic.
Analysing the breakdown of mortality rates for under-65s, the ONS figures show that the UK recorded deaths at 62.7 per cent above the five-year average during the week ending 24 April.
In Bulgaria, which had the highest mortality figures for this age group, death were up by 108.5 per cent during the week ending 27 November, showing the different impact of the waves on European countries.
Commenting on the figures, ONS statistician Dr Annie Campbell said: "While the UK may no longer have one of the highest levels of cumulative excess mortality in Europe, it does persist to have some of the highest cumulative excess mortality rates for those aged under 65 years.
"Only Bulgaria had a higher cumulative excess mortality rate for this age group by the end of 2020, with the UK and its constituent countries having excess mortality levels well above most other European countries."
Dr Campbell said the UK's pattern of high excess mortality rates is a "pattern observed since the Covid-19 pandemic began in March", explaining that it shows that Covid has not "exclusively affected those at the oldest ages". She added that the organisation is working to understand the factors behind the trend.
Alongside the figures specific to under-65s, excess mortality levels across all age groups also show the variation between the European regions.
While western European countries continued to see excess deaths during the second wave in the autumn and early winter months, their peak was during spring, while astern European nations suffered the highest levels of excess mortality during the second wave.
By late June 2020, the UK had the highest cumulative excess mortality rate in Europe, while by mid-December, the UK's rate was 7.2 per cent above the five-year average.
In comparison, at this point in the winter Poland's excess mortality rate was 11.6 per cent above the five-year average – the highest figure in all the European countries analysed.
The highest peak in weekly excess mortality in 2020 was recorded in Spain, which saw deaths rise by 142.9 per cent in the week ending 3 April, while Bulgaria recorded the second highest figure during the autumn, at 112.3 per cent.
In the UK, the highest weekly figure reached was 101.5 per cent during the week ending 17 April.
[ad_2]

Source link