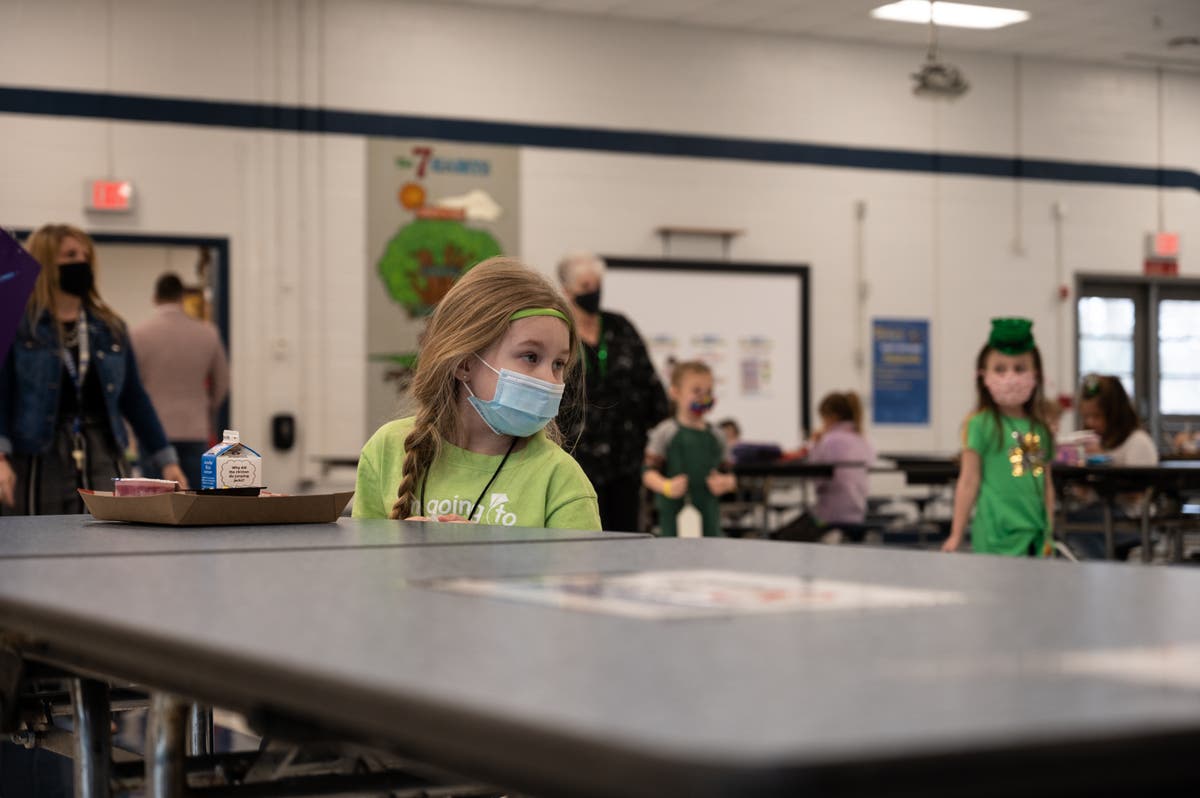 [ad_1]

Efforts have been underway to vaccinate American adults as swiftly as possible amid the coronavirus pandemic so the country could return to normal. This has included more and more states opening up vaccine eligibility to include larger segments of their residents.
But Dr Anthony Fauci, the nation's leading infectious disease expert, said that the country reaching herd immunity against Covid-19 might also depend on vaccinating children, who are currently not eligible to receive any of the available vaccines.
"I think we should be careful about wedding ourselves to this concept of herd immunity because we really do not know precisely, for this particular virus, what that is," Dr Fauci said during a hearing in front of the Senate Health, Education, Labor and Pensions Committee on Thursday.
"We don't really know what that magical point of herd immunity is, but we do know that if we get the overwhelming population vaccinated, we're going to be in good shape. We ultimately would like to get and have to get children into that mix," he added.
The longtime director of the National Institute of Allergy and Infectious Diseases estimated 70 to 85 per cent of the population would need to be vaccinated or have developed immunity from Covid-19 in order to achieve herd immunity.
Covid-19 requirements for schoolchildren have altered as the pandemic goes on, with several vaccine companies currently running clinical trials to better understand the vaccine impact on those younger than 16 years old.
The Centers for Disease Control and Prevention (CDC) announced on Friday it was also amending recommendations for social distancing between schoolchildren.
Most students can now physically distance three feet from each other instead of six feet from each other while at school if they are wearing a mask, the CDC said. This recommendation was for all K-12 students, regardless of whether community spread of the virus was low, moderate, or severe.
But in communities where transmission rates remain high, the federal agency recommended for students in middle and high school to remain at least six feet apart. For elementary students where transmission levels are high, they can remain just three feet apart and wearing a mask.
"CDC is committed to leading with science and updating our guidance as new evidence emerges," CDC Director Dr Rochelle Walensky said in a statement. "Safe in-person instruction gives our kids access to critical social and mental health services that prepare them for the future, in addition to the education they need to succeed."
Adults in schools were still recommended to remain six feet from each other and students, according to the guidance.
Following the change in CDC school guidance, Dr Walensky said the new directive was driven by science and what health experts have observed in schools.
"I promised that we would lead with science … it's critical to make decisions based on facts," Dr Walensky said during the White House Covid response team briefing on Friday.
"K12 schools that implement strong, layered prevention strategies can operate safely," she added.
All of this was in an effort for more schools to be able to reopen and get children back into the classroom across the country.
The World Health Organisation (WHO) has recommended that physical distancing measures in schools should be at least one metre, just over three feet.
[ad_2]

Source link