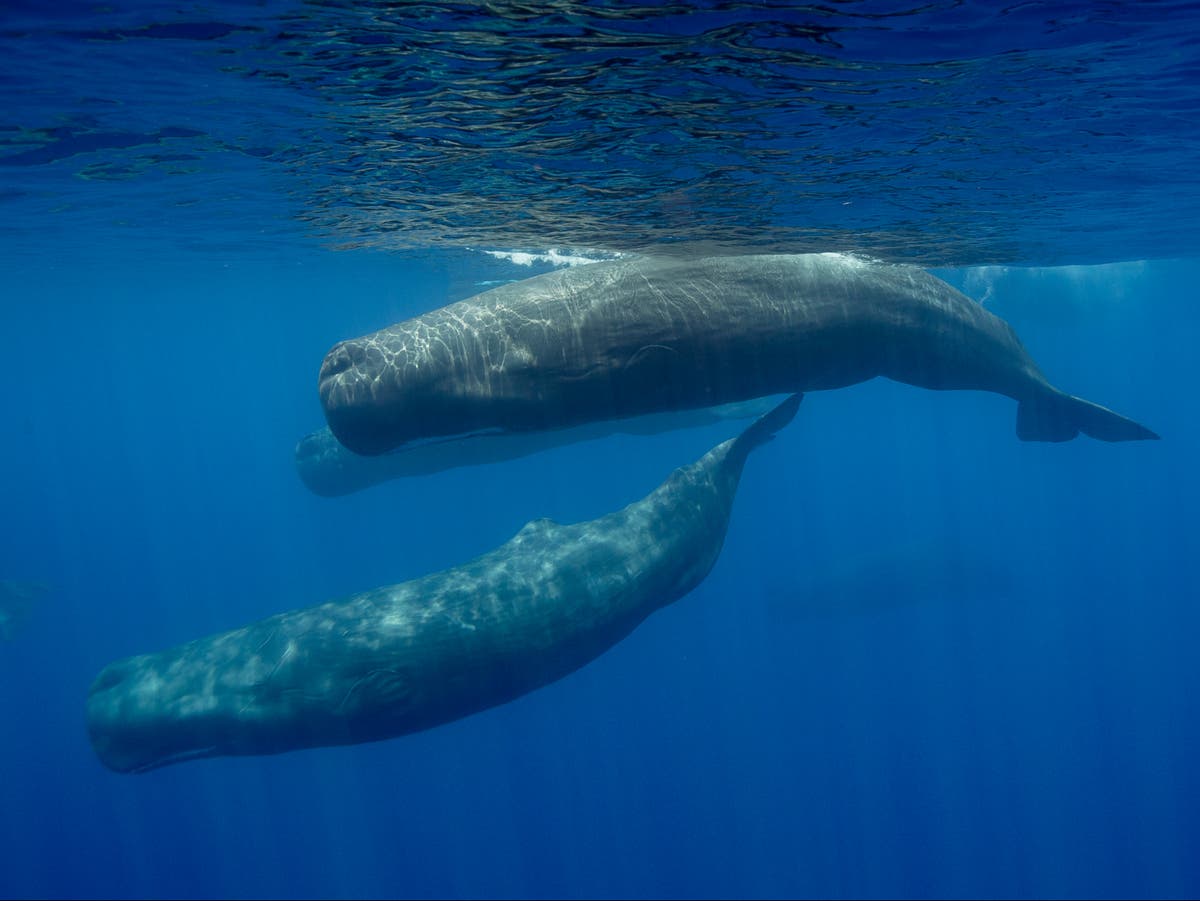 [ad_1]

Sperm whales taught one another to escape from harpoon attacks at the height of the whale hunting industry in the 19th century, a new study suggests.
Researchers analysing digitised logbooks of American whalers in the North Pacific found that the rate of successful harpooning, or "striking" sighted whales fell by about 58 per cent within the first few years of industrial exploitation.
The study, led by cetacean scientists Hal Whitehead and Luke Rendell alongside data scientist Tim D Smith, concluded that the whales were sharing vital information about the hunts with each other and changing their behaviour to survive.
The drop-off in successful harpooning could not be attributed to other factors such as better competence among early whalers or the initial killing of particularly vulnerable individuals, said the scientists.
Models used in the study, published by The Royal Society journal, showed that "social learning" led to the whales learning "defensive measures" from other whales who had survived previous experiences with the whalers.
In the logbooks, whalers observed defensive methods they believed the whales were adopting to escape being killed, such as communicating danger within social groups, fleeing upwind or deep diving.
One of the most significant changes to the whales' behaviours was in their defence strategy. Prior to humans, sperm whales' most serious predator were killer whales or orca.
The sperm whales would gather in slow-moving groups at the surface and fight killer whales off with jaws or flukes – however, they stopped using this strategy on open-boat whalers as it only assisted the harpoon-bearing hunters.
"We suggest that naive social units learned defensive measures from grouped experienced social units and adopted them," said the researchers.
"Encounters with whalers typically lasted hours and sperm whales through their echolocation and communication systems can probably sense and coordinate behaviour over ranges of several kilometres."
They added that the remarkable ability of sperm whales "or potentially other species" to change their behaviour so quickly in the face of new threats was evidence of cultural evolution, as the social learning took place too fast for genetic evolution.
Commercial whaling was banned in 1986 under a moratorium established by the International Whaling Commission (IWC), but countries such as Iceland, Norway and Japan continue to hunt whales as objections to the moratorium or under the guide of "scientific whaling".
The huge mammals are also under threat from ships, longline fishing and shifting food availability due to the climate emergency.
[ad_2]

Source link