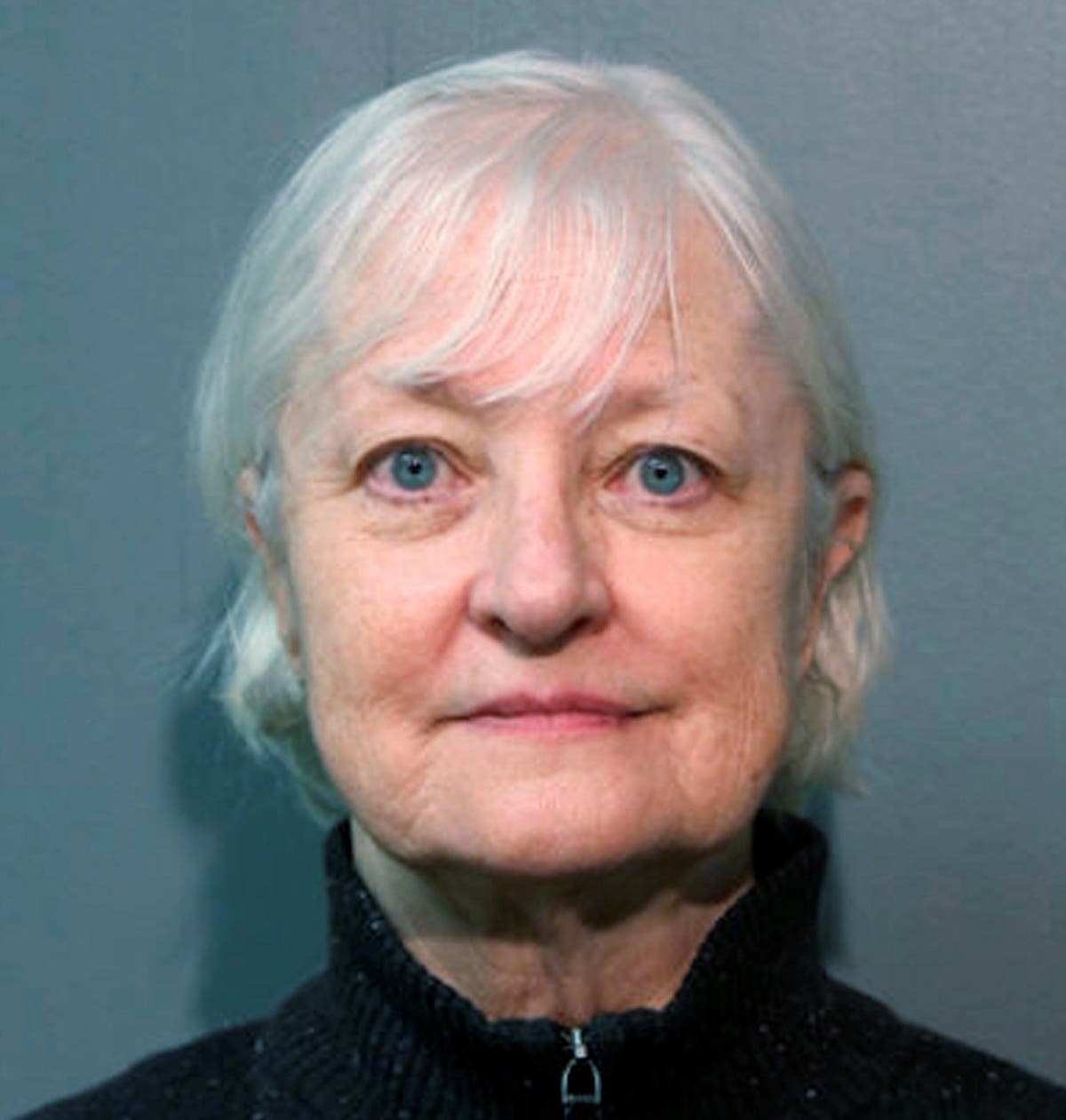 [ad_1]

Infamous for stowing away on more than 30 commercial flights in the post 9/11 world, a 69-year-old woman has revealed how her unassuming but confident demeanour helped her bypass security.
Marilyn Hartman, who earned herself the nickname of "Serial Stowaway", is in Cook County Jail in Chicago since October 2019 after she was arrested while attempting to take a flight from Chicago's O'hare Airport. She spoke to the media for the first time since her arrest, discussing why and how she snuck onto the planes and if she would do it again.
On being asked how she managed to get past the Transportation Security Administration (TSA) checkpoints without a boarding pass, she told CBS News: "I was always let through. I mean I was able to go through the security line without a boarding pass."
"I got by them, this is the thing that is so crazy, by following someone they would be carrying like a blue bag. And the next thing I know, I get into the TSA line and TSA lets me through, and they think I'm with the guy with the blue bag."
Ms Hartman first snuck into a flight illegally in 2002 from Chicago to Copenhagen in Denmark. Same year, she boarded another international flight to Paris. Her globetrotting remained out of the security radar until August 2014, when she was caught flying from San Jose in California to Las Vegas.
But a judge let her off with a warning and seven months later, she started with her illegal joyrides again. Her last international ride was to London in January 2018 where she boarded a $3428 flight on a British Airways plane. But by then, she was on the radar of the TSA agents, and was apprehended and charged.
Ms Hartman told the organisation she enjoyed her notoriety. She said: "I don't mind if people say "She's a nut." Because when I look at it objectively, that's how I see it… it is craziness. I purposely remained a mystery, because of the crazy factor. This makes it even crazier, you might want to reconsider everything. It was like something out of a movie. I don't care at all if someone calls me crazy, I mean the story is crazy."
Her ventures came to an end when she was intercepted by TSA at Chicago's O'hare Airport in October 2019. Ms Hartman who was already on probation after the London expedition was held in custody. The stowaway has spent 500 days in Cook County Jail in Chicago on charges of burglary, criminal trespassing and probation violation. She is also receiving treatment for her bipolar disorder.
Ms Hartman shared that she took all those rides because she "wasn't happy" and blames her tough childhood for her mental health condition. "There was so much violence and mental illness in the household." She confided that she took those flight as a literal response to the instinct of "fight or flight."
"When I took the plane ride, I wasn't happy. I wasn't 'Oh, I'm going here or there'— I was actually in a depressed state of mind," she told CBS. "I'm bipolar. And this is something I've rejected for years."
Jeff Price, a professor at the Department of Aviation and Aerospace Science, Metropolitan State University said that Ms Hartman's "unsophisticated" method highlighted the flaw at airport security procedures in a post 9/11. He also believes that Ms Hartman got off easy because she looked like a grandmother, and that same courtesy would not be extended to a young man with olive skin or a mother with hijab.
[ad_2]

Source link