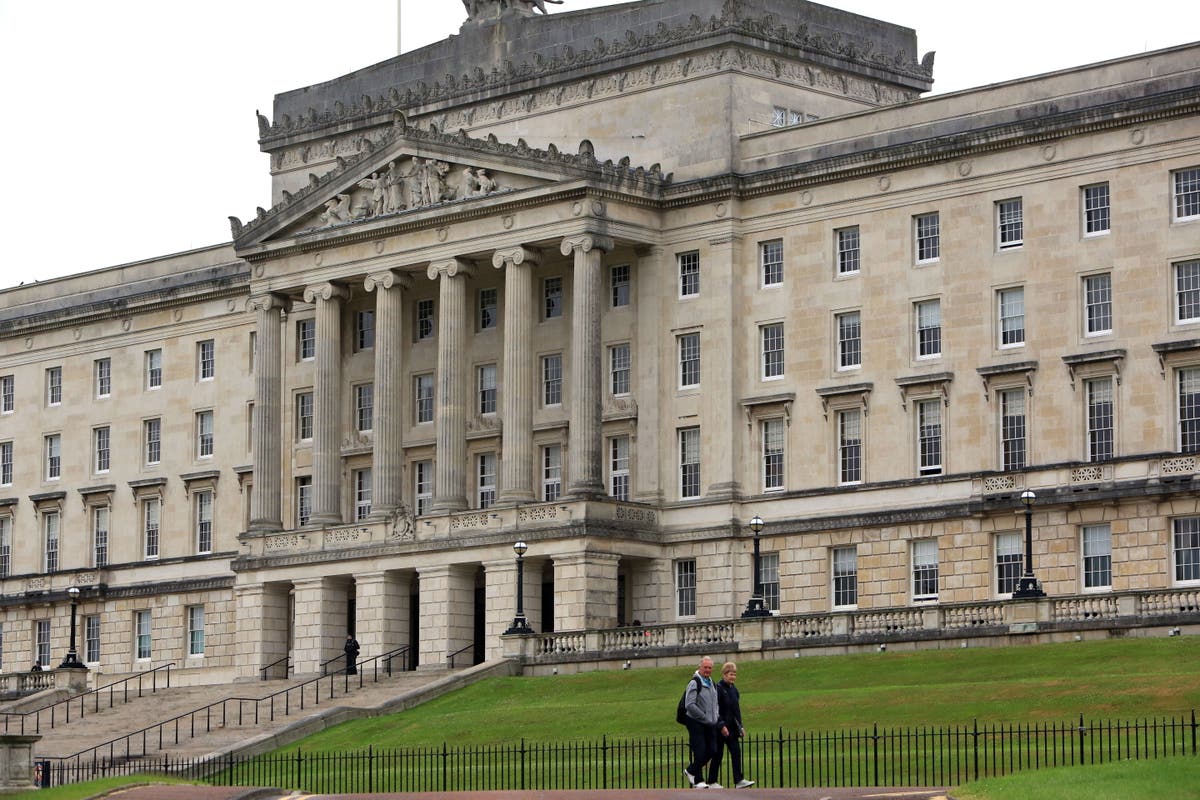 [ad_1]

Unionist parties submitted a proposal to a devolved government body asking it to consider plans for the monument to be erected within the grounds of Stormont.
But the Assembly Commission, which is made up of Members of the Legislative Assembly (MLAs) from across the political spectrum, rejected the call.
The commission, which runs Northern Ireland's government buildings, said it had been unable to reach the "required consensus" between parties.
In a joint statement the DUP, Ulster Unionists and Traditional Unionist Voice parties accused Sinn Fein of a "shameful exercise" in opposing the monument, adding they were "dismayed" at the commission's decision.
But Sinn Fein, Northern Ireland's largest nationalist party – which campaigns for a united Ireland – said the monument "reflects only one political perspective".
The unionist parties, who want to remain part of the UK, said they believed the monument was "non-controversial".
The year 2021 marks 100 years since Northern Ireland was created by the partitioning of the island.
In a joint statement, DUP leader Arlene Foster, UUP leader Steve Aiken and TUV leader Jim Allister said the stone would not have cost any public money.
"We are dismayed by the refusal of the Commission to permit this project, which would not have cost the public purse as our respective parties and MLAs were committed to funding it," they said.
They have claimed the refusal arose after Sinn Fein vetoed the proposal.
"This is the party that talks most about respect for all communities, but when a modest proposal was made on behalf of the wider unionist community it was callously vetoed," they said.
A Sinn Fein spokesperson said unionist parties should have first discussed the proposal for the centenary stone with other political parties.
"Such an approach to the centenary of partition could embrace the very different perspectives of that event and how best to reflect these perspectives in an inclusive and respectful manner," they said.
"Unfortunately, the proposed stone has been designed and commissioned by representatives of one tradition and reflects only one political perspective."
The Social Democratic and Labour Party and Northern Ireland's cross-community party, Alliance, said they supported the proposal.
[ad_2]

Source link