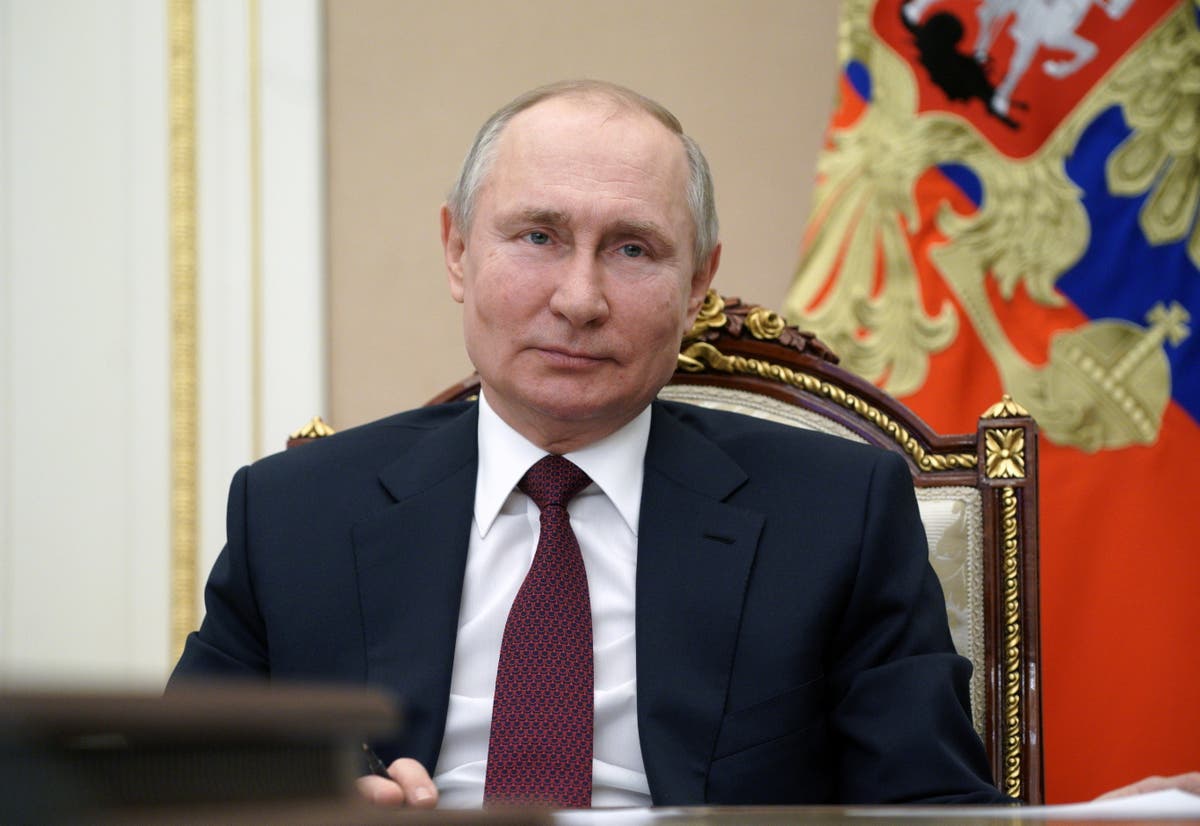 [ad_1]

Russia's President Vladimir Putin has responded to remarks by his US counterpart that he is a 'killer' by claiming that that "those in glass houses shouldn't throw stones".
Mr Putin, who was speaking to Russian state TV, also pointedly wished Joe Biden the "best of health".
There have been claims by some Russian critics of Mr Biden, that the 78 year old is suffering from dementia.
Earlier this week, the US president was interviewed on TV and was asked if he thought the Russian leader was "a killer"? Mr Biden responded: "Yes, I do", an answer which has enraged Moscow.
These were the first remarks made by President Putin following Mr Biden's ABC interview.
The Russian leader's comments followed an angry rebuke earlier on Thursday by the Krenlin spokesman.
Speaking with journalists in his daily press conference, spokesman Dmitry Peskov described the US president's comments as "very bad" and suggested such comments were without historical precedent.
"It shows he definitely doesn't want to build relations with our country," he said. "And things will flow from this."
On Wednesday, in a sign of frosty relations between the two nuclear superpowers, Russia recalled its ambassador from the US.
There has been plenty of criticism of Mr Biden's remarks inside Russia.
Konstantin Kosachyov, a foreign policy expert recently appointed as deputy speaker of the upper chamber, said Moscow was examining a number of responses in the events of not receiving an apology.
He said Mr Biden's words were "unacceptable" and would lead to worsensing relations between Washington and Moscow.
Usually one of Moscow's more diplomatic voices, Mr Kosachyov said he hoped Mr Biden's answers followed from "old age" and "hearing problems".
Other lieutenants of the Russian political class described Mr Biden's comments as "political insanity" and "hysteria".
Vyacheslav Volodin, Speaker of Russia's lower parliament, said remarks that offend Vladimir Putin offend the entire Russian nation.
"No one is allowed to speak about the Head of our state like that," he said.
Andrei Turchak, general secretary of the ruling United Russia party, said Mr Biden's interview answer represented the "age-related dementia of the US leadership".
[ad_2]

Source link