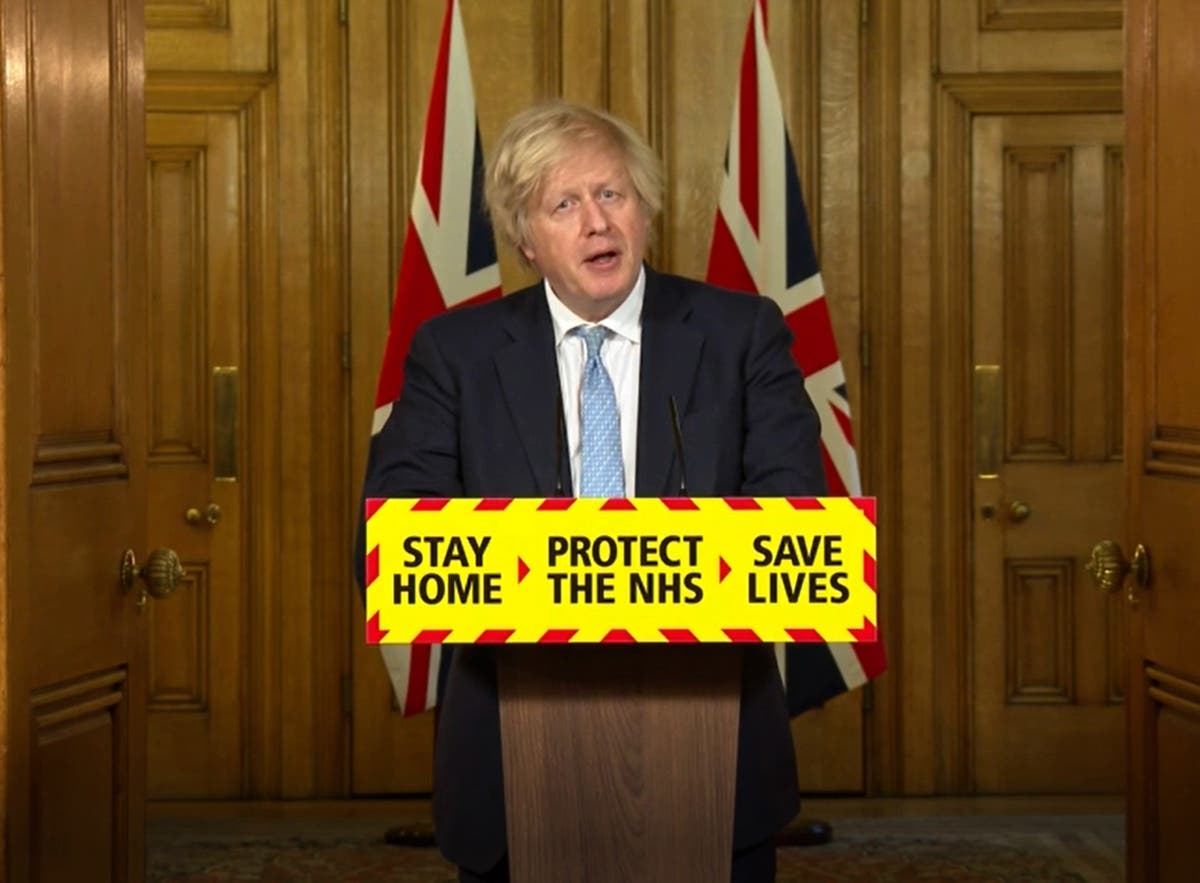 [ad_1]

There will be no delay the planned lifting of lockdown restrictions in England as a result of the shortfall of vaccine supplies in April, Boris Johnson has promised.
The prime minister spoke after it was revealed that regional NHS leaders had been ordered not to book in healthy under-40s for jabs until May.
The prime minister rejected suggestions that the disruption to the vaccination programme will require him to slow down his "roadmap" for the lifting of restrictions, due to be completed by 21 June.
At a press conference in 10 Downing Street, he said: "There is no change to the next steps of the roadmap…
"Our progress along the road to freedom continues unchecked. We remain on track to reclaim the things we love, to see our families and friends again, to return to our local pubs, our gyms and sports facilities and of course our shops."
Mr Johnson insisted that the unplanned delay did not break the "four tests" which he set out for the easing of restrictions, which includes the smooth rollout of the vaccination campaign.
The PM said that supplies of vaccines will be lower next month because of delays to deliveries of the Oxford/AstraZeneca product from the Serum Institute of India, as well as the need to retest 1.7m doses in the UK.
But he said that in any vaccination campaign on this scale, "some interruptions in supply are inevitable". While the UK will have fewer doses of the vaccine available in April than it does this month, there will still be more available than in February, he said.
The UK remains on track to vaccinate all over-50s and other priority groups by 15 April and all adults by the end of July, said Mr Johnson.
The PM was challenged over whether he risked failing the test of continued successful deployment of vaccines, which is a condition of going ahead with the lifting of lockdown.
But he replied: "No, is the short answer to that.
"We'll be able to meet our targets in exactly the way that I described by July. That's the crucial thing.
"That will enable us to get on with the steps on the timetable that we set out – 12 April, 17 May, 21 June. We will continue all the unlockings that I've set out, if the four tests continue to be met."
According to Mr Johnson's roadmap, non-essential shops can reopen and pubs and restaurants serve outdoors from 12 April at the earliest, indoor entertainment and hospitality resume from 17 May and the majority of social distancing restrictions be lifted from 21 June.
[ad_2]

Source link