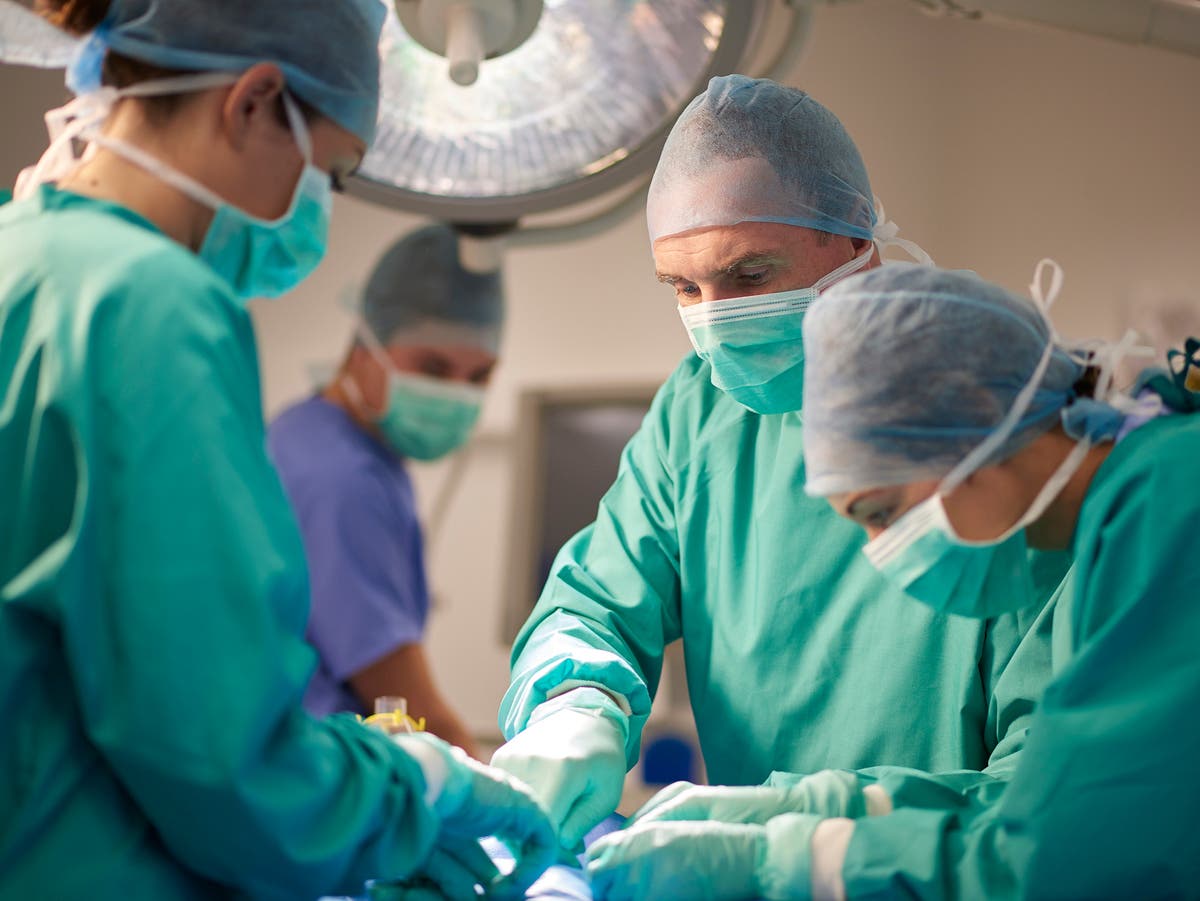 [ad_1]

Racism, sexism, and homophobia is widespread in hospital operating theatres across England, according to an independent report.
In a damning verdict on the atmosphere in some surgical teams, Baroness Helena Kennedy QC said the 'old boys' network of alpha male surgeons was preventing some doctors from rising to the top and had fuelled an oppressive environment for women, ethnic minorities and trainee surgeons.
The report was commissioned by the Royal College of Surgeons and lays bare the "discrimination and unacceptable behaviour" taking place in some surgical teams.
It warned: "The findings do not cast surgeons or the college in a progressive, modern or particularly attractive light" adding: "We have heard of 'jokes' being made about rape and sexual assault and about 'the n-word' being used by surgeons."
One surgeon of Middle Eastern heritage was introduced to colleagues as "the departmental terrorist" while doctors of South Asian background were described as having a "corner shop mentality" and women of colour repeatedly being called each other's names.
In other examples a consultant surgeon denied a doctor a job saying: "I don't want a gay in the department". The report highlighted repeated "everyday micro-aggressions" undermining surgeons and affecting their perceptions.
Medics described how a female surgeon had been called a "pretty girl with an empty head" during surgery, while black surgeons had been asked when they would be returning to their country.
The review also highlighted sexually explicit locker room talk, and the use of expressions such as "that's a bit gay" in undermining individuals, whether accidentally or intentionally.
Women were more likely to be addressed by their first names and correspondence was addressed "Dear Sirs" as though all surgeons were men.
Black and ethnic minority surgeons were more likely than white colleagues to be referred to the General Medical Council, and less likely to get training posts.
Baroness Kennedy told The Telegraph the field of surgery was "lagging behind" society, adding: "It is driven by an ethos which is very much alpha male, where white female surgeons are often assumed to be nurses and black women surgeons mistaken for the cleaner. And this is by the management.
"The Royal College of Surgeons of England has courageously chosen to hold up a mirror to itself. While the reflection may be difficult to look at, at first, it's an important step on the road to becoming the sort of organisation the college would like to be and needs to be for the brilliant surgical community it leads."
Professor Neil Mortensen, President of the Royal College of Surgeons of England, commissioned the review after being elected from an all-white panel in July last year.
He described the report as "hard hitting" and said the college would take steps to improve diversity.
He said: "We commissioned this review because we firmly believe the college has a responsibility to call out prejudice in surgery, wherever it exists.
"It has been painful to read the testimonies of the prejudice experienced by some of our colleagues, in the course of their day-to-day work. Medical students choose surgery as a profession knowing they will have to study and work incredibly hard, often under great pressure.  No one should expect on top of those demands, to be subject to demeaning or hurtful behaviour at work."
The issue of race and diversity is a problem not just in surgery but throughout the NHS, with black and minority ethnic staff more likely to experience discrimination and bullying throughout the health service. They are more likely to face disciplinary action and less likely to be in senior leadership roles.
[ad_2]

Source link