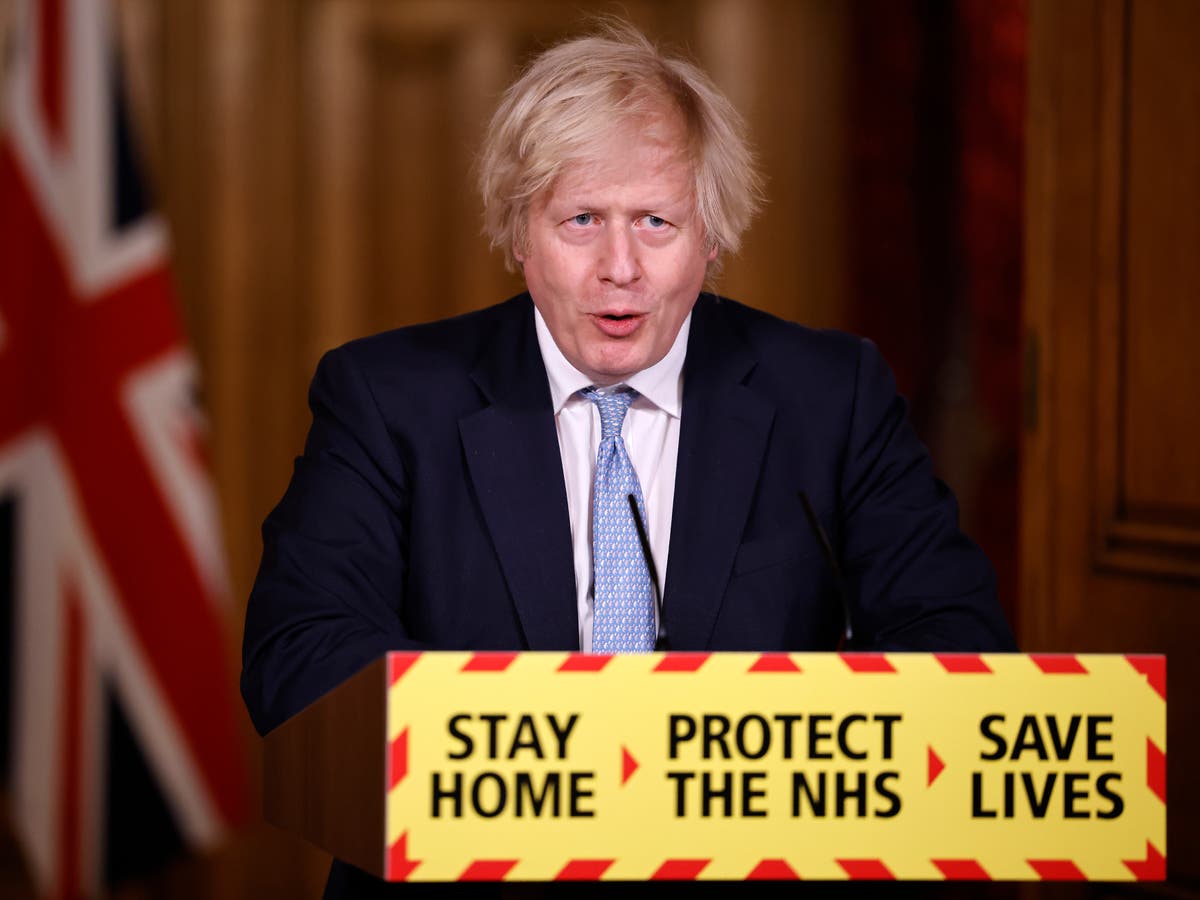 [ad_1]

A national memorial to commemorate the hundreds of thousands of lives lost to coronavirus will be "pursued" by the government, Boris Johnson has said.
It comes as the anniversary of England's first national lockdown falls next week, on 23 March.
The prime minister made the revelation at Thursday's daily Covid press briefing, during which he assured the nation that the current roadmap out of stay-home restrictions would not be derailed by the four-week shortage of vaccine supplies due to hit the UK from 29 March.
While taking questions from the media, Mr Johnson was asked by the Daily Express' political editor, Macer Hall, whether he had given "any more thought" to a permanent memorial to honour the near 126,000 people who have died in the UK as a result of the virus.
Mr Hall also asked if Mr Johnson would be observing a minute's silence and if he was considering making the date a national day of commemoration.
"On the idea for a national memorial, yes, we will certainly be pursuing that and a lot of suggestions for it have already come in," the PM said.
"You'll be hearing more about that in due course."
Responding to how he would honour the occasion, Mr Johnson said: "Of course I'll be marking it, as I'm sure millions of other people will around the country."
The terminal illness support charity Marie Curie previously set out plans encouraging the nation to use the day as one "of reflection", which Mr Johnson publicly backed.
Plans for Tuesday 23 March currently include a minute's silence at 12pm followed by a doorstep vigil, where people will be encouraged to light candles from 8pm and leave them on their doorsteps, to remember those who have died.
Landmarks across the UK, such as the Shard in London, will also be lit up at night.
"Behind the statistics and whatever the cause, every death has been devastating for the people left behind," Marie Curie said in a statement.
"There are still tough times ahead, as the death toll continues to rise. This annual day will give us all time to pause and think about this unprecedented loss we're facing, and support each other through grief in the years to come."
The latest government figures suggest 125,926 people have died of Covid, as of Thursday morning. When lockdown began back in March 2020, that figure stood at just 335.
[ad_2]

Source link