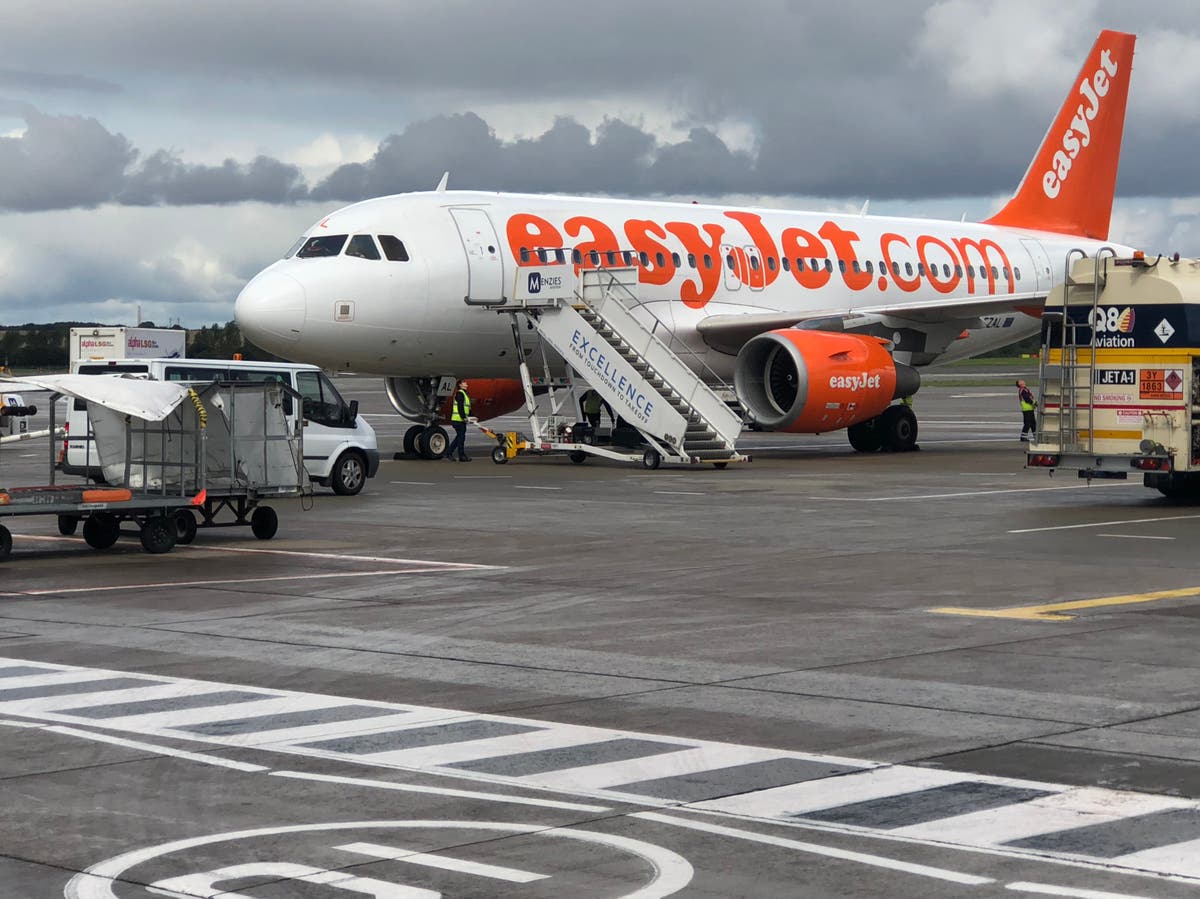 [ad_1]

After cruise lines announced plans for UK-only cruises this summer, Britain's biggest budget airline has revealed two new domestic routes from Bournemouth airport.
From late May, easyJet will fly from Bournemouth to Belfast International and Edinburgh. At present the Dorset airport has no passenger flights.
The Belfast route will operate on Wednesdays and Saturdays from 26 May. The following day, the Edinburgh service will take off, with flights on Thursdays and Sundays.
The weekend departures may appeal to domestic holidaymakers, while the midweek flights are aimed at business travellers and people visiting friends and family.
Both routes are due to end in late October.
Ali Gayward, easyJet's UK country manager said: "We're delighted to offer two new domestic services from Bournemouth to Belfast and Edinburgh for the first time.
"While the summer may be a little while off, we will be working around the clock to ensure we will be ready to ramp up our flights to reconnect friends and family or take them on long-awaited holiday to remember."
The airline schedules analyst Sean Moulton said: "EasyJet have now added six new domestic routes this summer, focusing on leisure destinations including Newquay, Inverness and now Bournemouth.
"This is a change of strategy for easyJet, whom in 2020 closed three bases in the UK. However, these new leisure routes will compete directly and indirectly with competitors.
The Hampshire airport is 24 miles from Bournemouth, and serves a similar catchment area.
On the first day of the link from Bournemouth to the Scottish capital, Loganair has two flights from Southampton to Edinburgh.
The single easyJet departure is £43, while Loganair is £85 – though the latter includes a 15kg checked bag, and a child discount is available for under 12s.
Until 2002, the Dorset Scot train from Bournemouth ran direct to Edinburgh. The rail journey now requires at least two changes and takes nearly eight hours, compared with 85 minutes for the easyJet flight.
Bournemouth airport is under 80 miles from both Heathrow and Gatwick. The Dorset airport expects Ryanair and Tui flights to southern European holiday destinations to begin in May.
Seasonal ski flights to Geneva with easyJet are expected to restart on 10 December.
Southampton is the starting point for a summer series of P&O Cruises that will sail in UK waters without docking.
At present all holidays from the UK are illegal.
[ad_2]

Source link