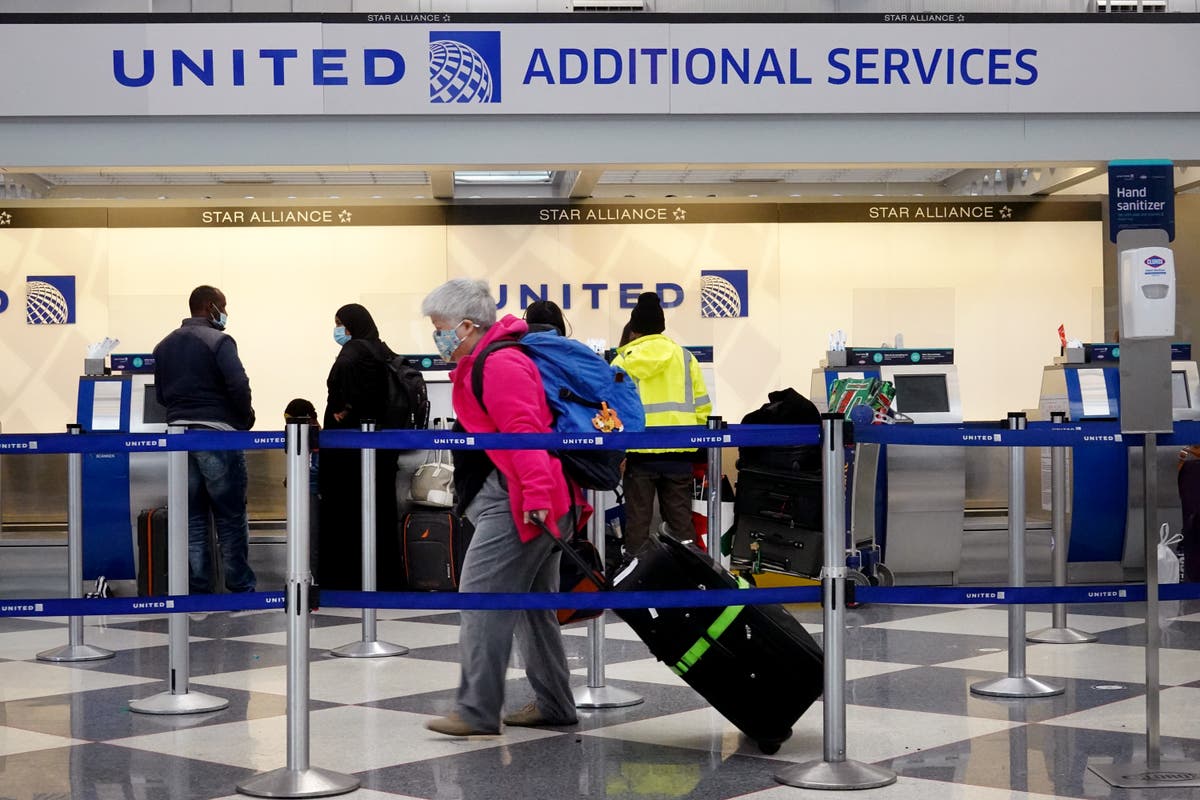 [ad_1]

The Biden administration is considering relaxing international travel restrictions to several countries in mid-May, CNBC reports.
There is no official policy memo to detail the change to travel restrictions, according to the publication, but officials within the Biden administration are currently in talks about how to reopen borders as more people receive Covid-19 vaccines.
"There is going to be a sea change in mid-May when vaccines are more widely available to everyone," according to one senior administration official, who spoke on condition of anonymity to CNBC.
Travel restrictions between Mexico and Canada, as well as the UK, Europe, and Brazil, could all be relaxed mid-May based on current conversations.
This comes after the Department of Homeland Security (DHS) announced it would be extending its ban on land crossings with Canada and Mexico for an additional month. The ban would now run until at least 21 April, the department announced.
The previous extension of the ban was set to expire on 21 March.
"To prevent the further spread of Covid-19, and in coordination with our partners in Canada and Mexico, the United States is extending the restrictions on nonessential travel at our land borders through April 21, while ensuring continued flows of essential trade and travel," DHS announced in a tweet on Thursday.
"We will work with our counterparts to identify an approach to easing restrictions when conditions permit and with the protection of our citizens from Covid-19 at the forefront of our minds," the federal agency added.
Sunday will mark one year of border closures between the US, Mexico, and Canada after the ban was first enacted on 21 March, 2020. The restriction was renewed every month since it was first enacted.
Travel was restricted at the start of the pandemic over concerns of further circulating the Covid-19 virus.
Public health officials have pushed for restrictions to remain in place due to the rise in Covid-19 variants, some of which have been found to be more transmissible compared to other mutations of the novel virus. But international travelers were currently required to test negative before flying to the US, which could influence restrictions being lifted quicker.
How quickly Americans received Covid-19 vaccines could also influence when travel restrictions might lift.
As of Thursday, more than 115 million Covid-19 vaccine doses have been administered in the United States and 12.3 per cent of the public was fully vaccinated, according to data collected by the Centers for Disease Control and Prevention (CDC).
[ad_2]

Source link