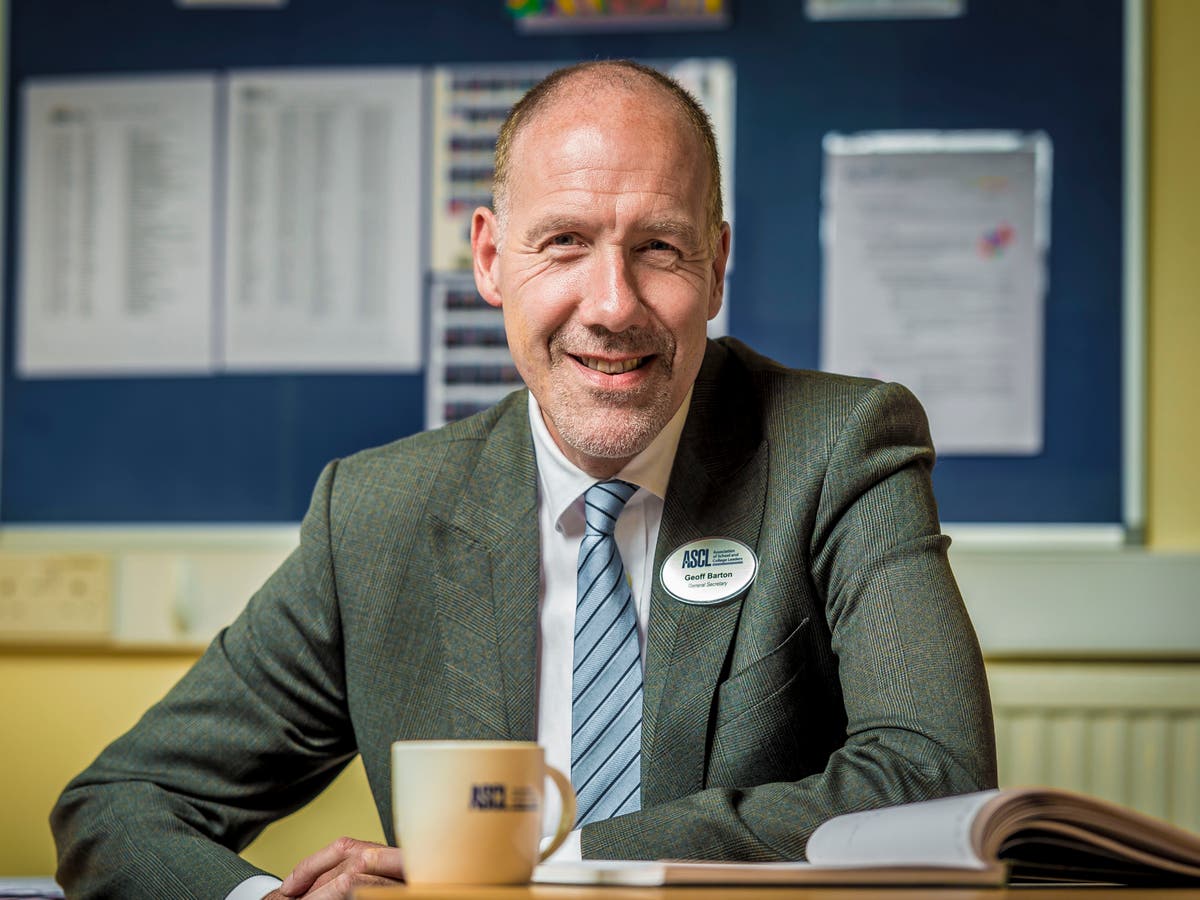 [ad_1]

The public "no longer" look to politicians to tackle the country's issues affecting young people and education, the head of a leading union has said.
Geoff Barton from the Association for School and College Leaders (ASCL) said government efforts had been "pretty woeful" over providing food for the poorest children and the move to online learning during the coronavirus pandemic.
In a speech to the union's virtual annual conference, the leader relayed steps taken after the Second World War – including the raising of the school leaving age and a commitment to training up teachers – aimed at supporting education.
These efforts were driven by "the reforming zeal of a small, bold cadre of politicians", the ASCL general secretary said.
"This pandemic has shown that – unlike after WW2 – we no longer look to our politicians to solve national problems," he told delegates on Monday.
"Ultimately, the people who have fed those children, who have reassured students about exams, who have moved rapidly to online ways of working, who have maintained a sense of calm authoritative leadership – that's been you," he told the virtual audience.
He said: "Covid has held up a mirror to our education system, to our communities, to the national quality of our leadership. It has shown its strengths and weaknesses."
The ASCL general secretary added: "Beyond the woeful U-turns and missteps, the shameful headlines about hungry children and the ravages of poverty, we've also seen our schools and colleges providing hope, educational continuity, vestiges of community cohesion and – in spadefuls – relentlessly optimistic leadership."
The government has faced criticism over a host of issues involving education and children during pandemic, including the handling of exam grades last year, which saw thousands of marks downgraded in a controversial moderation system before a U-turn.
Controversy has also surrounded free school meals during the pandemic, with councils and local businesses stepping in over autumn half-term to provide food and vouchers to disadvantaged children, after the government voted against running the free school meals voucher scheme through the break.
Mr Barton said on Monday the public had seen during the pandemic that "governments are pretty woeful when it comes to making things happen – planning for the inevitable cancellation of exams, feeding hungry children, moving to rapid online learning".
More than 1.2m devices have now been delivered to schools as part of the scheme, including around 650,000 from the start of January – when schools moved online to most pupils.
After summer exams were cancelled at the start of this year, the government launched a consultation on how grading should be done, revealing decisions on how teacher assessments will be carried out last month.
A Department for Education spokesperson said: "We are incredibly grateful for the efforts of everyone who works in education, and do not underestimate the challenges they have faced over the course of the past year."
They added: "Since the beginning of the pandemic, the education secretary has put children and education staff at the heart of decision-making. 1.3m laptops and tablets have been made available to those pupils who needed them most, and £1.7bn is being invested in supporting young people to recover from the impact of the pandemic."
[ad_2]

Source link