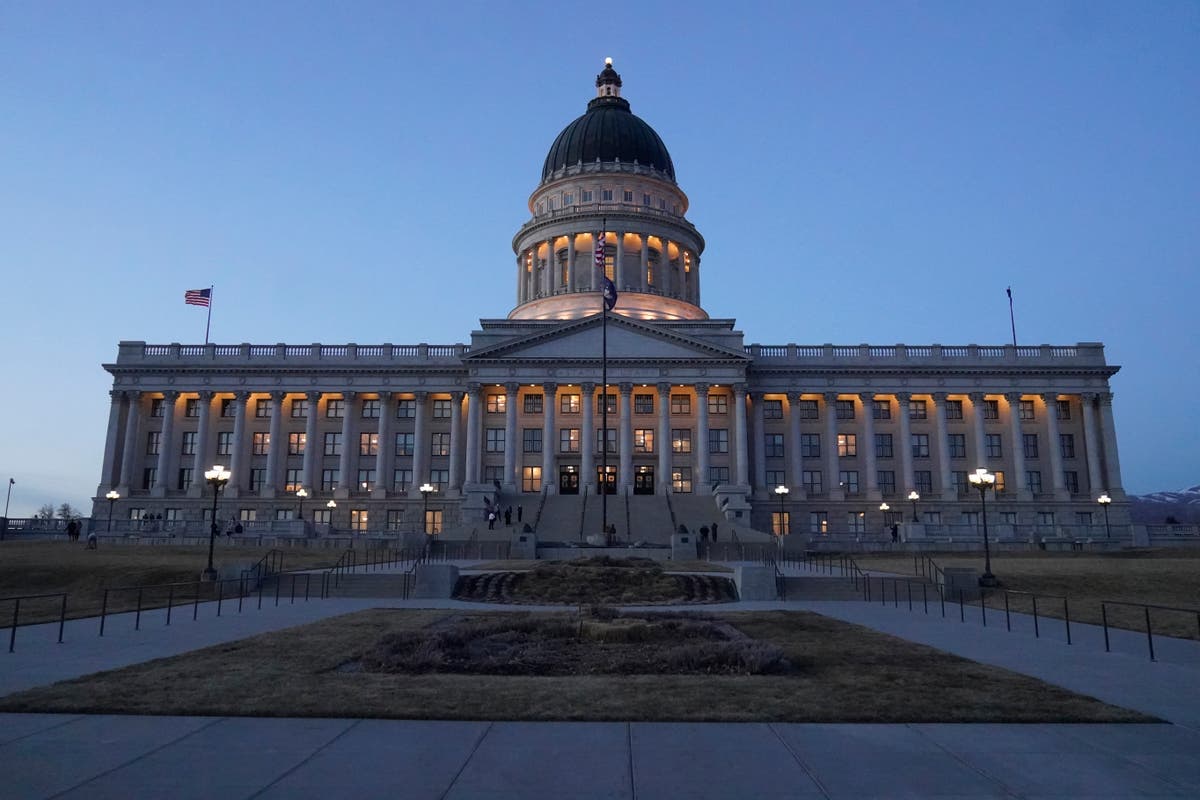 [ad_1]

The state lawmakers, attacking online pornography, are proposing that all cellphones and tablets sold in the state block pornography automatically.
Critics have called this an intrusion on free speech, while those supporting it say the bill is aimed at protecting children. The issue faced a lot of opposition during the House committee hearing on Wednesday.
According to news reports, the state's Republican governor Spencer Cox has till 25 March to either veto or sign the bill.
Jennifer Napier-Pearce, Mr Cox's spokesperson, said in an email that Cox will "carefully consider this bill during the bill signing period."
The bill requires that all cell phone and tablet manufacturers that intend to sell in the state use content filters to block porn. If the proposal is signed, it could mean that manufacturers who don't use filters could face up to a couple thousand dollars in fines, according to reports. The manufacturers could also face a penalty if any child is exposed to the "harmful material."
Susan Pulsipher, a Republican representative said, "A child that wants to find it (porn) and tries to would probably be able to still," acknowledging that the bill isn't a complete solution but added that, "It's just one step in the right direction."
Ms Pulsipher said that she knew someone who was exposed to pornographic material when he was about 9 or 10 years old. "This exposure would affect him for years — leading to a negative impact on his marriage, on being a father and on his work and social interactions," she said.
Utah lawmakers have called porn a public health crisis and previously have mandated that print and online porn have warning labels.
An anti-porn group, National Center on Sexual Exploitation was happy with the bill. "Utah has passed a critical, common-sense solution to help protect vulnerable children from accessing harmful pornographic content on phones and tablets," executive director Dawn Hawkins said.
According to Associated Press, Samir Jain, policy director at the Center for Democracy and Technology, a Washington-based internet policy group said, "You've basically got the state mandating the filtering of lawful content. That raises immediate First Amendment flags." He added that the bill could apply to any device activated in Utah, "raising the possibility that it could require location tracking to activate filters on the phones of anyone coming into the state."
The leaders of the predominant Church of Jesus Christ of Latter-day Saints faith have also been vocal about the "harms of pornography."
Meanwhile, even if Mr Cox signs in the proposal, Utah won't be able to implement it unless five other states also enact a similar law, according to news reports. This is a provision that has been added after manufacturers and retailers raised concern that it would be difficult to implement the filters on cell phones and tablets for a single state.
[ad_2]

Source link