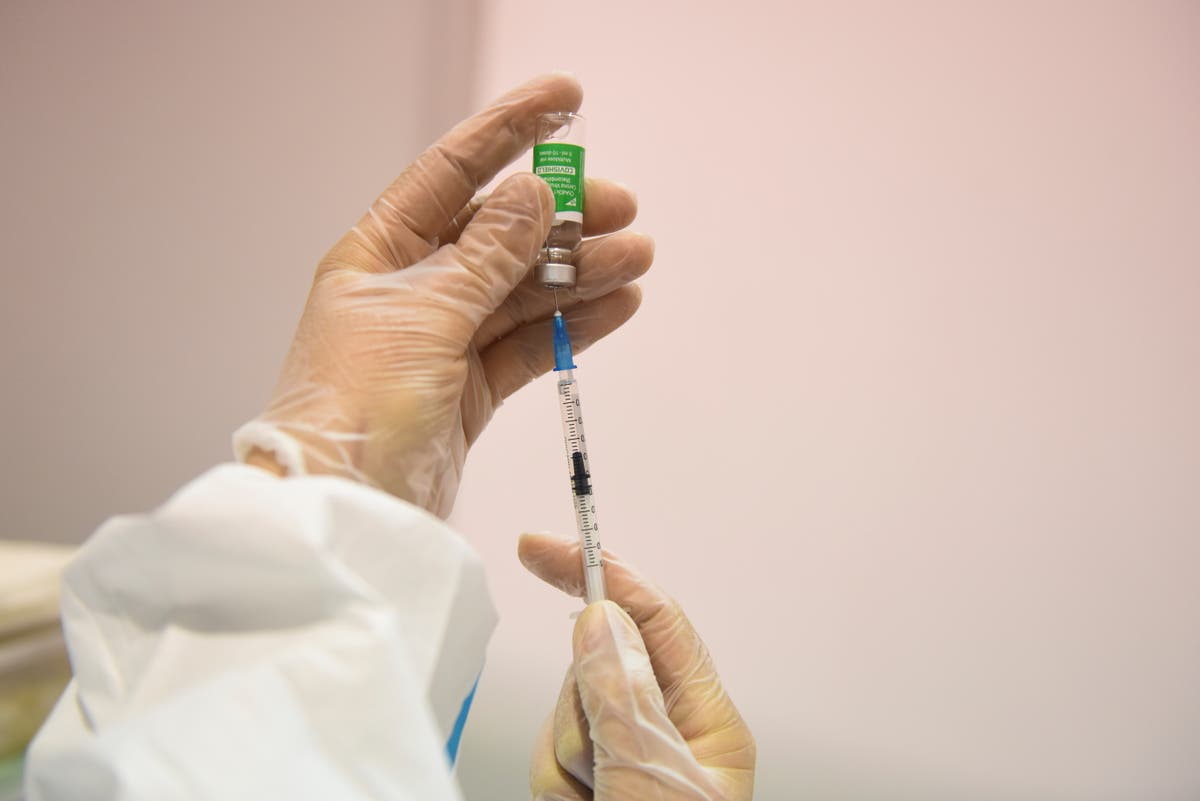 [ad_1]

The UK has passed the milestone of 25 million vaccinations for Covid-19, the Department of Health and Social Care has announced.
Official figures released today showed that a total of 25,273,226 people have received first doses of vaccine by 16 March, of whom 1,759,445 have had their second jab.
The milestone was reached in exactly 100 days after Margaret Keenan, of Coventry, became the first person in the world to receive an authorised vaccination.
The UK is now on track to give a first dose of vaccine to half of its adult population – around 26.5m people – before the end of this week.
Among them will be prime minister Boris Johnson, who revealed that he will be inoculated with the Oxford AstraZeneca vaccine by the end of this week.
Mr Johnson said: "This latest milestone is an incredible achievement – representing 25 million reasons to be confident for the future as we cautiously reopen society.
"Thank you once again to the brilliant NHS, scientists, armed forces, volunteers, and all those who've helped our rollout."
Health secretary Matt Hancock said that the NHS was "ahead of schedule" to vaccinate all over-50s and other people in priority groups by the target of 15 April, and urged all those eligible to receive a jab to come forward.
"This is an extraordinary feat, coming exactly 100 days after Margaret Keenan received the first authorised jab in the whole world," said Mr Hancock.
"It has been a national mission, one of the one of the biggest logistical exercises since the war and I'd like to thank everyone who played their part, including every NHS vaccinator, GPs, pharmacists, volunteers and the armed forces for their crucial role in every corner of the UK."
The new figures mean that 95 per cent of people aged 65 and over and 90 per cent of those classed clinically extremely vulnerable have now been vaccinated with their first dose.
[ad_2]

Source link