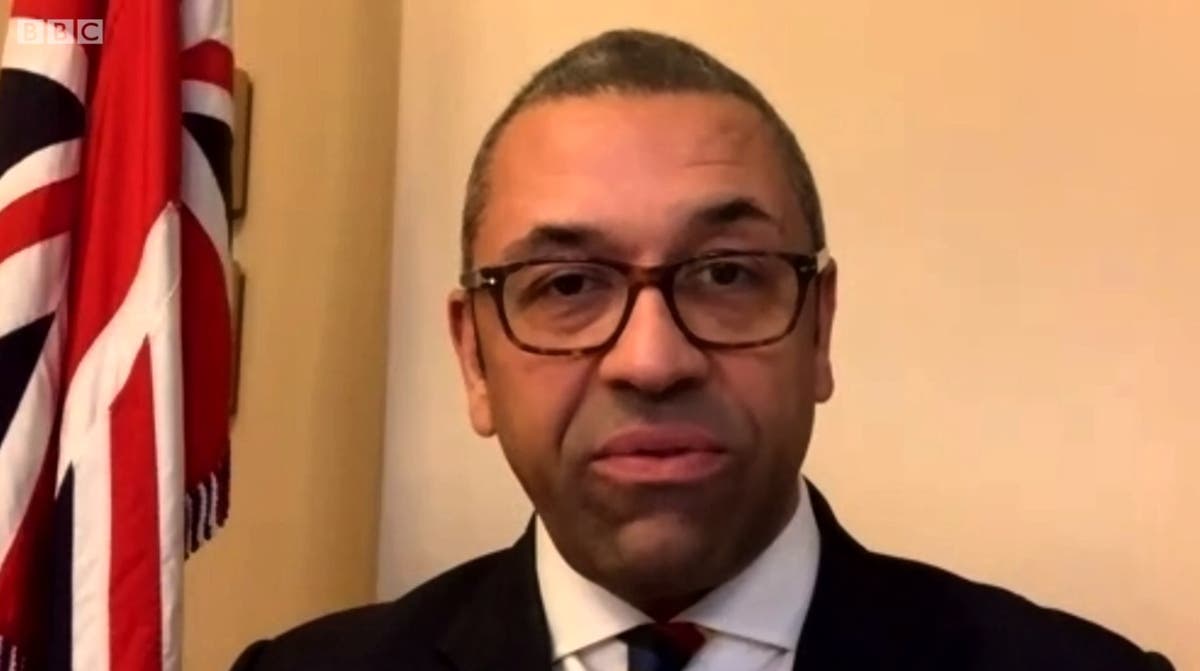 [ad_1]

The UK is "absolutely in favour of nuclear disarmament", a minister has said after the government announced it would lift a cap on the number of warheads it can stockpile.
Foreign Office minister James Cleverly defended the government's integrated defence review, published on Tuesday, which set out Britain's post-Brexit foreign policy priorities and military plans.
It said the UK would increase limits on its nuclear arsenal by 40 per cent, to 260 warheads, a move campaigners and experts warned could be a violation of international law.
The announcement came despite the UK being a signatory of the Treaty on the Non-Proliferation of Nuclear Weapons, which commits the government to gradual nuclear disarmament under international law – a policy successive administrations have adhered to.
Appearing on BBC Newsnight on Tuesday, Mr Cleverly insisted the government was committed to the treaty, saying that "of course" it matters.
He said: "We should remember that the independent nuclear deterrent is and has been the cornerstone of our national defence – and indeed our collective Nato defence – for decades."
He added: "In a world that is more dangerous and less predictable, it's absolutely right that we maintain a credible independent nuclear deterrent and that's what this is about".
When Newsnight presenter Emily Maitlis suggested the government appeared no longer to be in favour of nuclear disarmament, Mr Cleverly said: "We are absolutely in favour of nuclear disarmament.
"But what I've always said is that unilateralism – which has been proposed by CND and others – is not the way to do this."
The UK had previously been committed to cutting its stockpile to 180 warheads by the mid-2020s, but the review said this policy would be changed "in recognition of the evolving security environment, including the developing range of technological and doctrinal threats".
And while the new plan states that the UK will not fire, or threaten to use, its missiles at a non-nuclear state, it also says that assurance could be reviewed in future in order to maintain the deterrent effect against potential adversaries.


UK news in pictures
Show all 50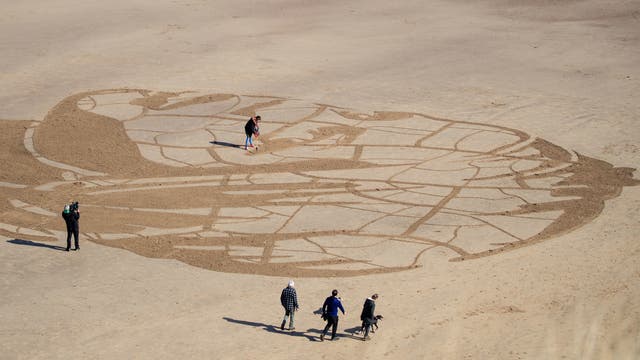 The UK's policy is to only consider using its nuclear weapons "in extreme circumstances of self-defence, including the defence of our Nato allies", according to the Integrated Review of Security, Defence, Development and Foreign Policy.
Labour criticised the plans to increase the size of the stockpile, though the party supports the renewal of Trident in general.
"I voted for the renewal of Trident and the Labour Party's support for nuclear deterrence is non-negotiable – but this review breaks the goal of successive prime ministers and cross-party efforts to reduce our nuclear stockpile," Sir Keir Starmer said in the Commons earlier on Tuesday. "It doesn't explain when, why, or for what strategic purpose."
[ad_2]

Source link