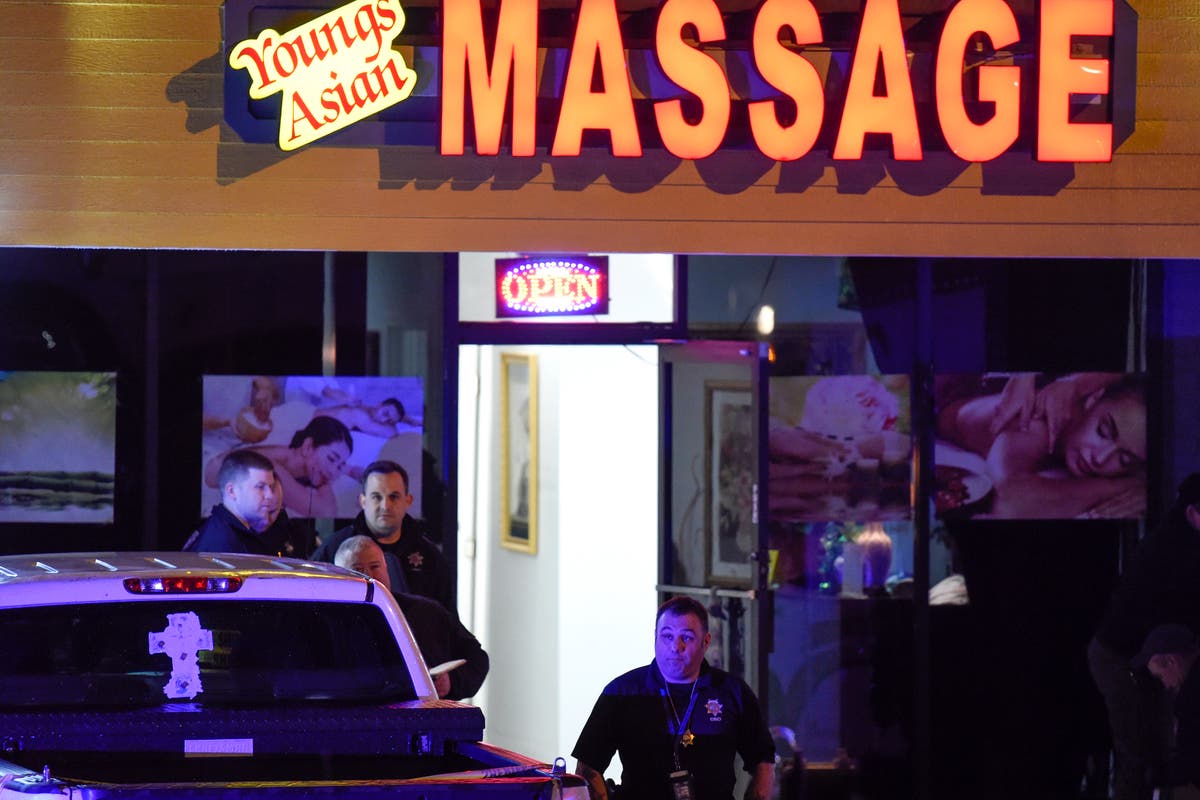 [ad_1]

The parents of the man who shot and killed eight people at massage parlors near Atlanta helped police identify their son as the gunman.
Robert Aaron Long, 21, shot and killed eight people – primarily Asian women – between three massage parlors he frequented in Georgia. His parents, upon seeing his photo in surveillance video shared by police, turned him in, and helped police find him using a tracker that had been placed in his car.
Georgia Police Captain Jay Baker said he was unsure of the reason for the tracker, or if Mr Long was aware he was being tracked.
Police used the tracker to stop the gunman in Crisp County, about 150 miles south of Atlanta. He was allegedly headed to Florida to continue his shooting spree.
Atlanta Mayor Keisha Bottoms said that stopping him relatively soon after the shootings occurred may have prevented further attacks.
"This could've been significantly worse," Ms Bottoms said. "It's very likely there would've been more victims."
Mr Baker said the shooter was headed to Florida because it was a hub for the porn industry and an "outlet for something he shouldn't be doing."
Police said the shooter claimed that race was not a motivating factor in the attack. However, all but two of the shooter's victims were Asian women, and the police statement was met with blow back on social media from racial justice advocates.
Law enforcement anticipated that the shooter would flee south, and arranged with deputies in Crisp County to intercept his vehicle.
With the help of the tracking device and images of the shooter's vehicle captured on surveillance cameras, deputies were able to block the car and take Mr Long into custody.
A 9mm handgun was found in the car, and the shooter was arrested without incident.
Mr Baker said that without the aid of the tracker and the parents' help identifying the shooter, he may not have apprehended until much later.
[ad_2]

Source link