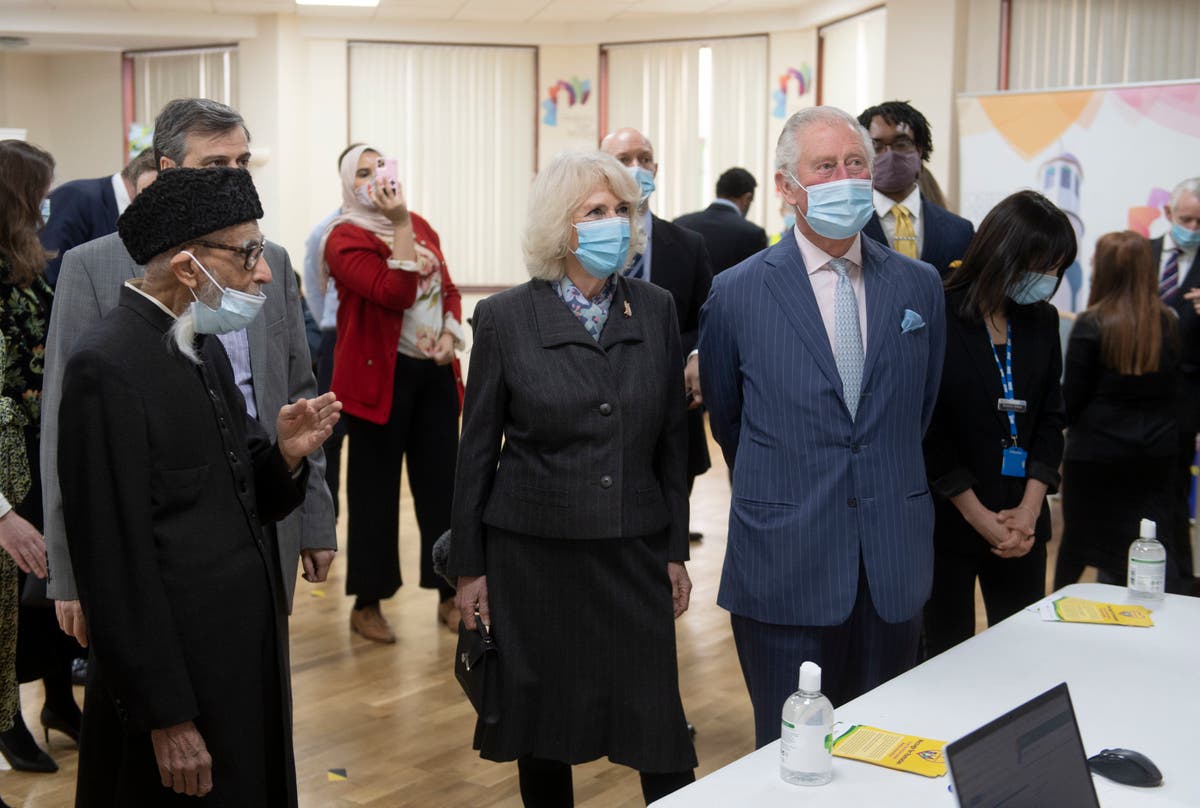 [ad_1]

Britain's Prince Charles, who in February this year took the first dose of the Covid-19 vaccine along with his wife Camilla, the Duchess of Cornwall, on Wednesday expressed disbelief that in the 21st century there's a significant lobby opposing life-saving vaccination.
In an article for the Future Healthcare Journal, the 72-year-old heir to Britain's throne emphasised that "on the one hand, the appropriate regulation of the proven therapies of acupuncture and medical herbalism is opposed while, on the other, we find people actually opposing life-saving vaccinations."
The prince, in his article, said: "Who would have thought, for instance, that in the 21st century that there would be a significant lobby opposing vaccination, given its track record in eradicating so many terrible diseases and its current potential to protect and liberate some of the most vulnerable in our society from coronavirus?"
"I believe it is more important than ever that we should aim for this middle ground. Only then can we escape divisions and intolerance on both sides of the conventional/complementary equation…" he wrote.
The prince had tested positive for Covid-19 in March 2020. In February 2021, he and Camilla, 73, received their first dose of the coronavirus vaccine. The prince, along with other members of the royal family, has been encouraging people to get inoculated.
On Tuesday, Prince Charles and Camilla visited a vaccination centre at Finsbury Park Mosque in north London.
Since the start of the pandemic, the UK has recorded over 4.2 million cases of Covid-19 including over 125,000 deaths. It rolled out the Covid-19 vaccination programme in early December 2020 and till now 24.8 million people have received their first doses of vaccination. Globally, according to the World Health Organisation data, 326.8 million vaccine doses have been administered.
Over the past few days, the Covid-19 vaccine developed by AstraZeneca-University of Oxford has been facing criticism and its use has been suspended in over a dozen countries including many European nations over blood-clotting concerns even though the health authorities have insisted that it is safe.
Prince Charles, who is in fact a known supporter of alternative medicines, said that the transformative effect on health outcomes can be achieved with "an integrated approach combining science, public policy and personal behaviour."
He said "future medicine will need to go beyond integrating treatment for the individual patient, whether it be a conventional, complementary or lifestyle approach."
"It will need to connect fully with local communities and become more relevant to the health of the local population by applying a systems approach in all health-related areas, from social inequalities to climate change and the planning and design of the built environment which enhances community through mixed-income, mixed-use development," he observed.
He also noted that "it is so important that the medical community rises to these challenges and takes on an extended role in enabling healthier and happier communities in a more joined-up world, in which we are all individually and collectively enabled to live healthier lives."
Additional reporting by agencies
[ad_2]

Source link