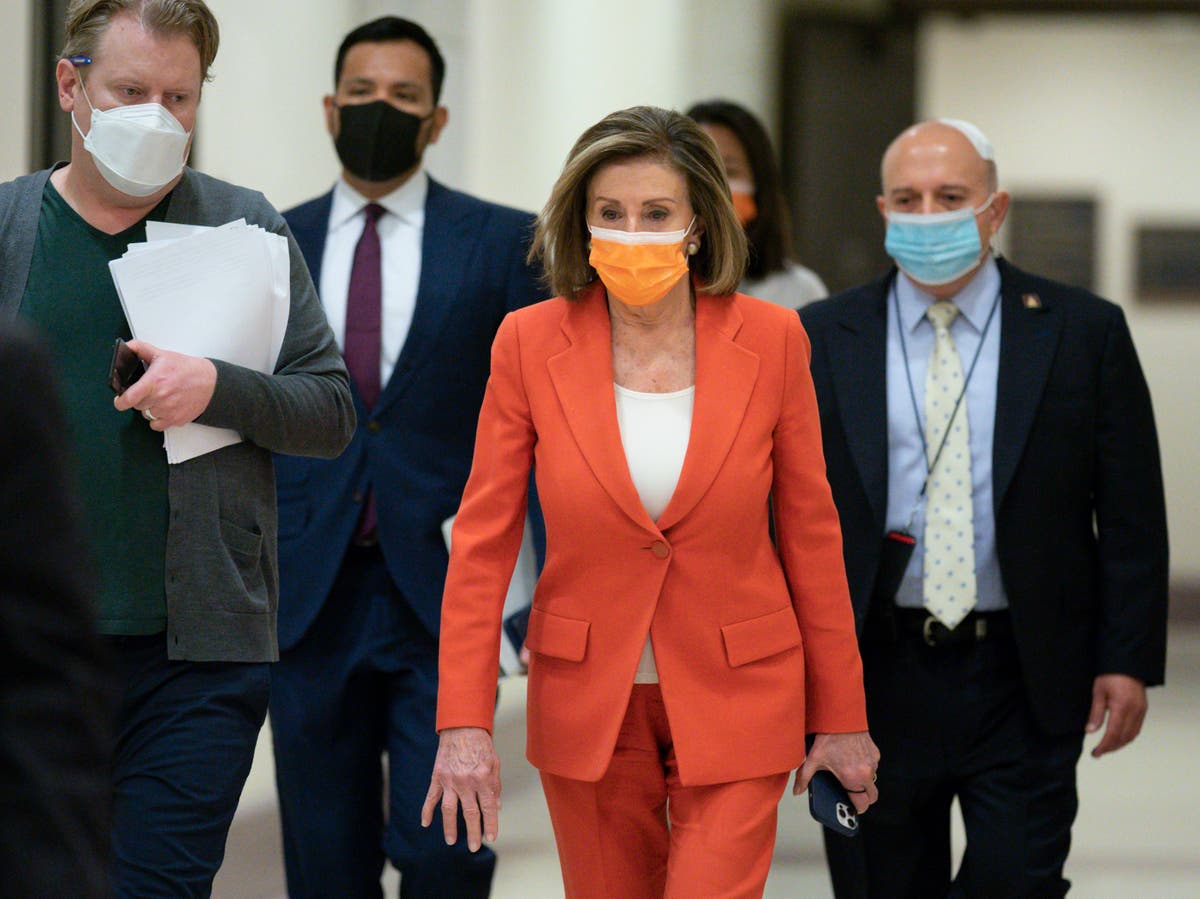 [ad_1]

Speaker Nancy Pelosi (D—CA) described the allegations against New York Governor Andrew Cuomo as "credible" and "serious" in an interview on Wednesday, as calls grew for him to resign or face impeachment over numerous scandals.
Speaking to MSNBC's Morning Joe, the Democratic leader said the party had "zero tolerance" for sexual misconduct after a sixth accuser recently came forward against the New York governor and alleged he "aggressively groped" her at his private residence last year.
"These are credible and serious allegations, charges, and the women must be respected as they go forward," Ms Pelosi said. "Let's see that investigation [go forward] in the interest of the women, so that they can have their allegations heard."
"We have zero tolerance for the behavior that is alleged against the governor," she added when asked if Mr Cuomo should resign. "I think he is a supporter of zero tolerance in terms of sexual harassment. So, it would follow that if you have zero tolerance, then that would again be a decision we would hope that the governor would make."
The governor has faced varying claims of sexual misconduct stemming from former and current aides, as federal authorities and the New York attorney general investigate a separate controversy over misreported figures surrounding nursing home deaths during the Covid-19 pandemic.
President Joe Biden was also asked the issue in an interview with ABC News that aired on Wednesday morning, saying the governor should resign if the allegations are confirmed.
"It takes a lot of courage to come forward so the presumption is it should be taken seriously," Mr Biden said. "And it should be investigated, and that's what's underway now."
The president also said about potential consequences Mr Cuomo could face should investigations prove to be true: "I think he'd probably end up being prosecuted, too."
Multiple women came forward with allegations against the governor after Lindsay Boylan, a former aide, said he "would go out of his way to touch me on my lower back, arms and legs" and at one point kissed her on her lips without consent.
[ad_2]

Source link