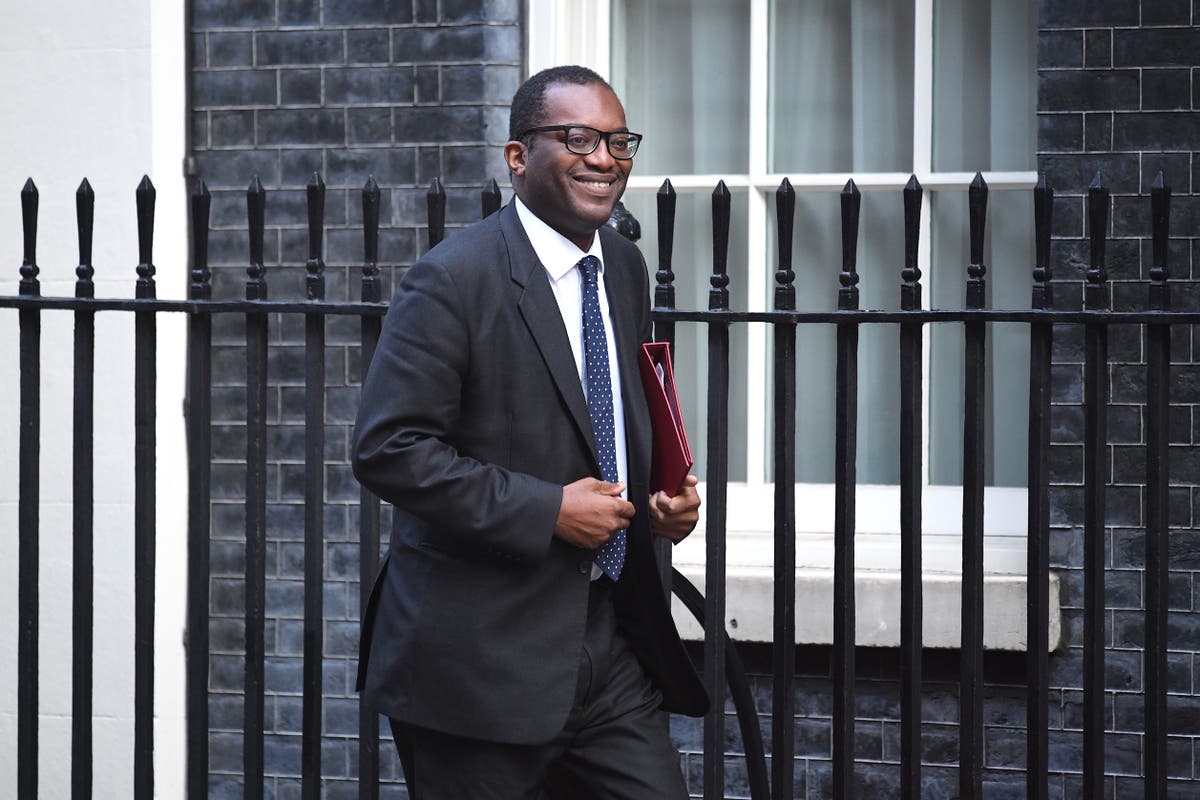 [ad_1]

Ministers have been accused of lacking the "ambition necessary" to decarbonise industry as the government outlined £1bn of spending to reduce emissions from businesses, hospitals and schools.
It comes as Kwasi Kwarteng, the business secretary, prepares to publish the government's industrial decarbonisation strategy, including plans to move towards more green energy sources.
Forming part of the government's strategy to reach the legally-binding net zero target by 2050, officials said the funding – announced last year – will create thousands of jobs while cutting emissions by two-thirds over 15 years.
Setting out how the £1bn will be spent, the Department for Business, Energy & Industrial Strategy said an initial £171m has been allocated to nine green tech projects in Scotland, south Wales and northern England to study the rollout of infrastructure such as carbon capture and storage (CCS).
Local authorities across England were being allocated £932m to fund green upgrades to public buildings including schools, hospitals and council buildings in 429 projects across England.
Mr Kwarteng said that reaching the net zero target "will require extensive change across our economy" and insisted that ahead of the critical climate summit in Glasgow — Cop26 — "the UK is showing the world how we can cut emissions, create jobs and unleash private investment and economic growth".
But the shadow business secretary Ed Miliband responded: "Once again, the government talks a big game on green but doesn't deliver with nearly the scale or ambition that's necessary. None of this money is new — these announcements simply allocate money already announced."
He added: "Strip away the rhetoric and we see the fact that while Germany is investing €7bn in hydrogen strategy our government is investing a tiny fraction of that."
Mr Miliband said the Budget unveiled by Rishi Sunak, the chancellor, a fortnight ago had failed the steel, automotive and aerospace industries, claiming: "Once again the government appears to have nothing to say about those key sectors.
"And on buildings, we still have no long-term government strategy about how to decarbonise housing and no account for the £1bn cut to the green homes grant."
Dr Doug Parr, the chief scientist at Greenpeace UK, said: "It's important that the government takes a proper look at decarbonising industry but it has focused on propping up business as usual by bolting carbon capture technologies onto fossil-fuel based industries, rather than exploring a range of routes to zero emissions.
"There may be a few areas where this looks like the only option, but to rely on it as an over-arching strategy for industry is risky. We are putting all of our eggs in the CCS basket, and no-one who understands the problems CCS has encountered on costs and performance can say with confidence that it will deliver."
[ad_2]

Source link