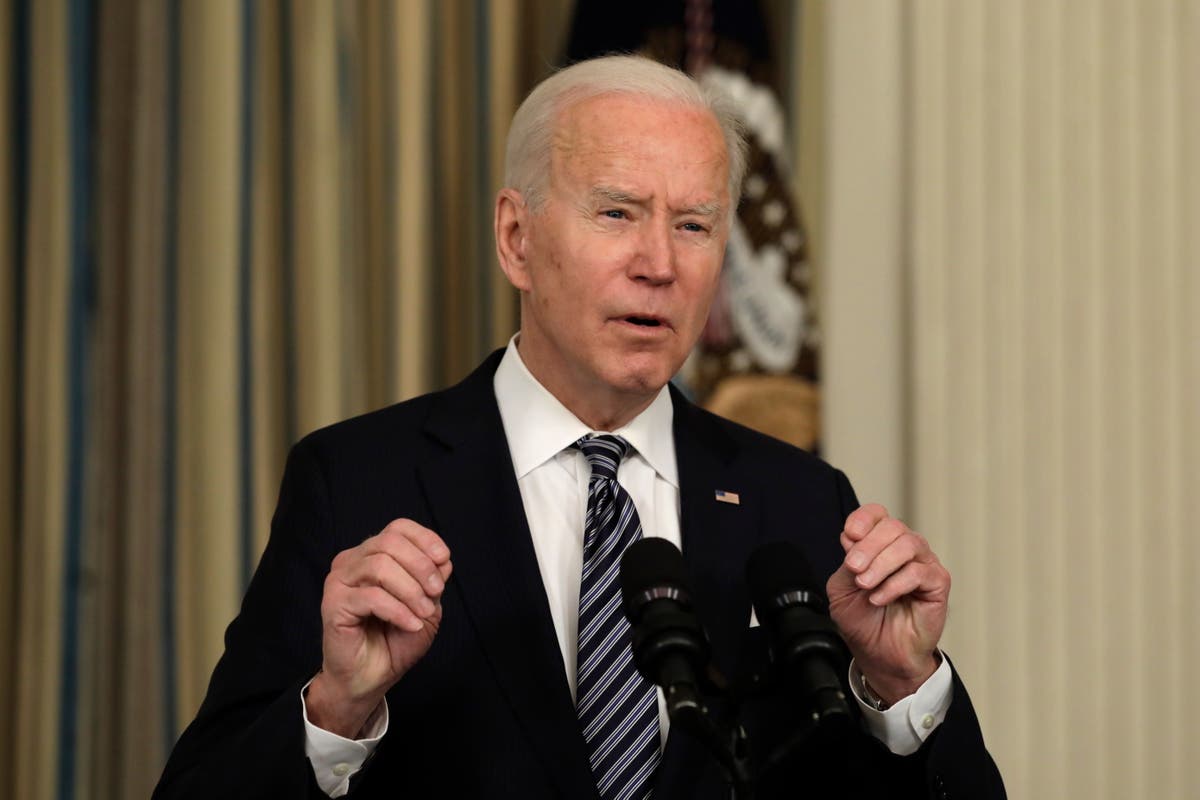 [ad_1]

Joe Biden has come out in support of reforming the filibuster rule in the Senate, a move that could allow him to pass major legislation on voting rights and immigration in the coming years.
After repeatedly playing down the idea, Mr Biden said for the first time on Tuesday that he would be in favour of changing the rule that requires 60 votes to pass legislation because "democracy is having a hard time functioning".
The president suggested that instead of requiring 60 votes out of 100 to end debate and pass laws, the chamber should return to the previous system whereby senators could keep debate going by continuing to talk on the floor.
"I don't think that you have to eliminate the filibuster, you have to do it what it used to be when I first got to the Senate back in the old days," Mr Biden told ABC News' George Stephanopoulos. "You had to stand up and command the floor, you had to keep talking."
The current rule effectively prevents Democrats from passing any major legislation in the narrowly divided Senate without the support of 10 Republicans.  Removing that requirement would make it easier for the Biden administration to implement its ambitious agenda in the next two years.
Progressives in the Democratic Party have argued in favour of removing the filibuster entirely, suggesting that it will be impossible to pass what they believe to be crucial laws to protect voting rights and reform immigration while it remains in place.
Mr Biden's suggested change would require the minority party to talk continuously from the floor in order to keep debate going and prevent a vote. It would not stop them from blocking bills, but would make it harder to do so.
Mr Biden's move comes after Republican minority leader Mitch McConnell issued a stern warning against removing the filibuster earlier Tuesday, claiming it would lead to a retaliation and a "completely scorched earth senate".
"Everything that Democratic Senates did to Presidents Bush and Trump, everything the Republican senate did to President Obama, would be child's play compared to the disaster that Democrats would create for their own priorities if – if – they break the Senate," Mr McConnell said.
"This chaos would not open up an express lane to liberal change. It would not open up an express lane for the Biden presidency to speed into the history books. The Senate would be more like a hundred-car pile-up. Nothing moving."
[ad_2]

Source link