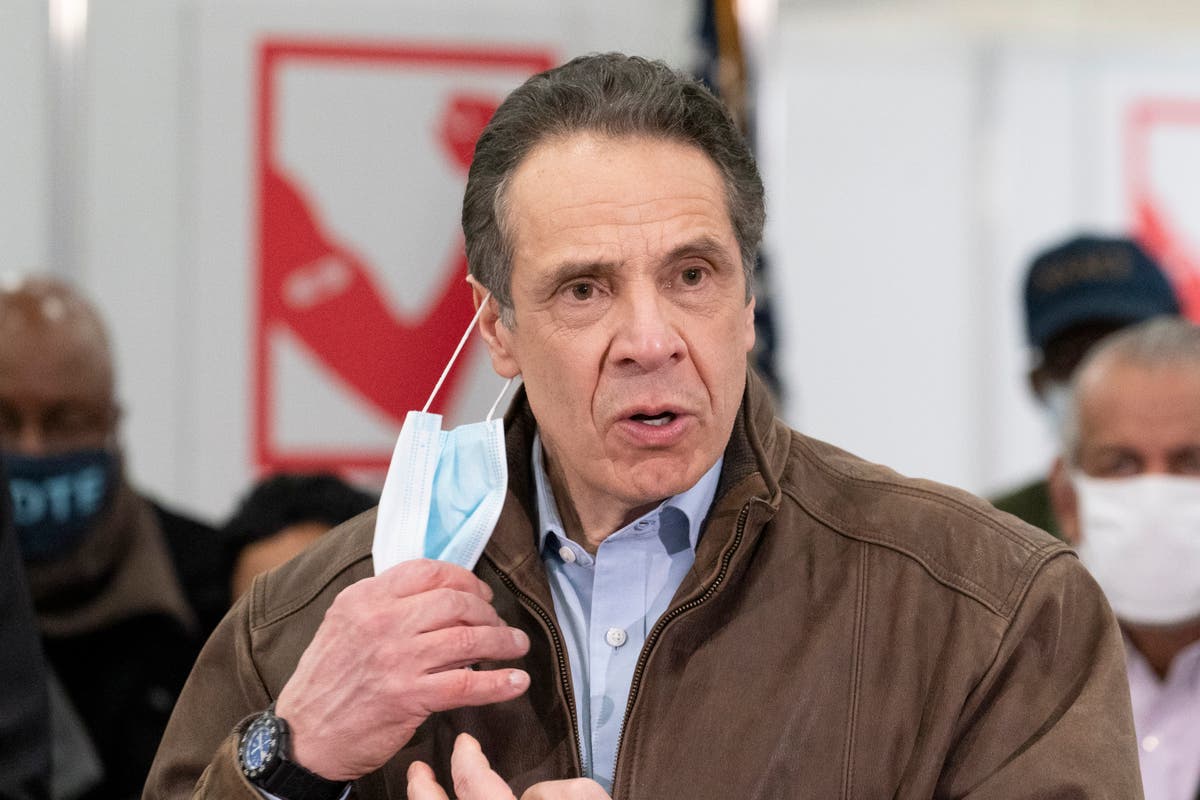 [ad_1]

New York Governor Andrew Cuomo appeared to play down President Joe Biden's comments about the allegations against him and if he should step down while on a phone call with reporters on Wednesday.
"If you committed a crime you can be prosecuted. That's true," Mr Cuomo said when asked about the recent statements from the president. "But what President Biden said was, there should be a review … I agree with him on that. The people of New York agree with him on that."
But that wasn't exactly what Mr Biden said when speaking to ABC News' George Stephanopoulos on Tuesday evening.
Mr Stephanopoulos asked the president if the governor should step down if the investigation confirmed the allegations. "Yes," Mr Biden said.
"I think he'll probably end up being prosecuted, too," Mr Biden added.
But when asked about the comments on Wednesday, Mr Cuomo said the president only called for a "review" into the allegations against him and did not call for him to be prosecuted if the investigation confirmed what the women said happened.
Mr Biden's statement was the strongest he's come out against the Democratic governor since several women have accused him of sexual harassment and inappropriate conduct.
"A woman should be presumed telling the truth and should not be scapegoated and become victimized by her coming forward," the president added. "Takes a lot of courage to come forward. So, the presumption is they should be taken seriously. And it should be investigated. And that's what's underway now."
During the conference call, Mr Cuomo was also specifically asked about the sexual assault allegations he currently faces, including one from former aide Charlotte Bennettt, 25.
"The Assembly announced a law firm to conduct their review," he said, dodging the question.
"I'm not going to take any questions or have any comments on the review. At this time, let the lawyers do the job and let them conduct the review," he continued.
[ad_2]

Source link