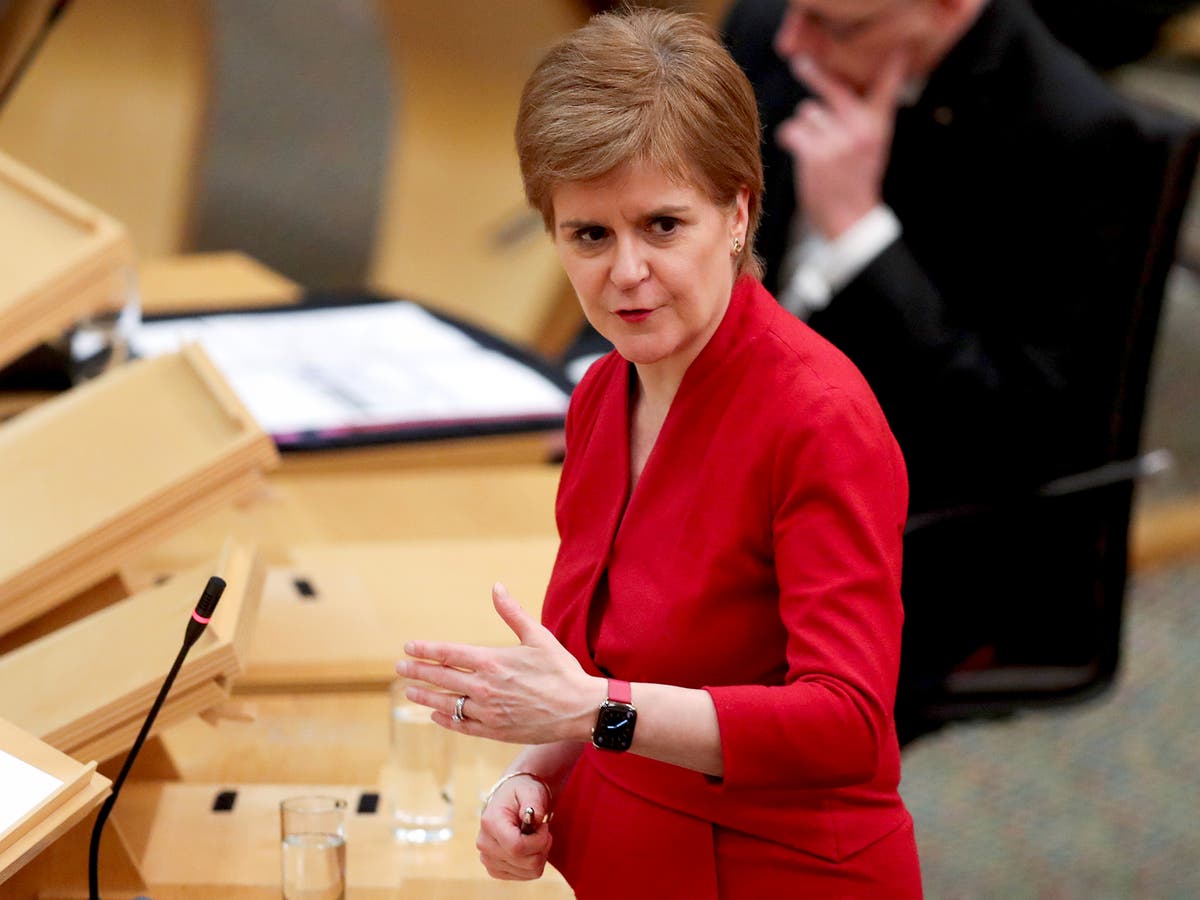 [ad_1]

Nicola Sturgeon announced that Scotland's Covid-19 stay at home order will be lifted on 2 April and replaced with "stay local" guidance as she out key dates for ending lockdown restrictions north of the border.
Addressing MSPs in the Scottish parliament on 16 March, the first minister said hairdressers and some additional non-essential shops such as garden centres could reopen days later on 5 April.
Ms Sturgeon said that falling infections had left her "the most hopeful I have felt about the situation for a long time", but warned: "the route back to normality does depend on continued suppression."
She said the devolved government was aiming to remove travel restrictions and further open the economy by 26 April, with hopes of ending most lockdown measures by the end of June.
A decision on when people can meet indoors has not yet been finalised and time would be taken to monitor how the changes affect the transmission of the disease, the first minister said.
However, it is hoped that four people from two households can meet inside by 17 May.
Below is a list of key dates
Communal worship for up to 50 people
Stay at home order to be removed. However, people will be encouraged to "stay local" by not leaving their local authority area
Hairdressers, garden centres and some other non-essential shops will be allowed to reopen
Click and collect services, homeware stores and car dealerships are among these
Resumption of outdoor contact sports for 12 to 17-year-olds
Phased return for universities and colleges
Full-time return to school for all pupils following Easter holidays
Domestic travel ban lifted, 'stay at home' guidance removed
All shops, gyms, libraries, museums, galleries and tourist accommodation to reopen, as well as some indoor hospitality, including pubs restaurants and cafes
17 May (if Covid transmission and hospitalisations remain low)
Re-introducing in-home socialising for up to 4 people from up to 2 households
Further re-opening of hospitality: bars, pubs, restaurants and cafes can stay open until 22:30 indoors with alcohol permitted and 2 hour time-limited slots and until 22:00 outdoors with alcohol permitted
Adult outdoor contact sport and indoor group exercises can resume
Cinemas, amusement arcades and bingo halls can re-open subject to capacity constraints
Small scale indoor and outdoor events can resume subject to capacity constraints (to be confirmed following stakeholder engagement
Colleges and universities can return to a more blended model of learning
More in-person (face-to-face) support services can resume
Non-professional performance arts can resume outdoors


A year of Covid-19 in UK
Show all 34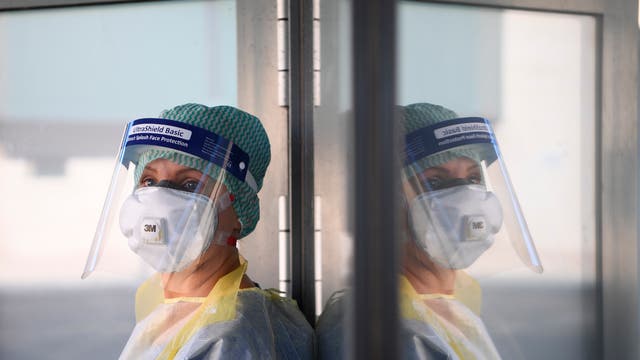 What is the science behind the decision?
Unveiling the revised road map out of lockdown, the SNP leader told MSPs lockdown would ease in phases, separated by at least three weeks and contingent on suppression of the virus continuing.
As in England, ministers and scientists will scrutinise data at each intended stage of easing restrictions – allowing the evidence to lead decision making.
While Ms Sturgeon said she hoped to give "as much clarity as possible" on Tuesday, she added she wanted to avoid "giving false assurance or picking arbitrary dates that have no grounding at this stage in any objective assessment".
She continued: "I am as confident as I can be that the indicative, staged timetable that I have set out today – from now until late April when the economy will start to substantially reopen – is a reasonable one."
Later, while taking questions from fellow MSPs, Ms Sturgeon criticised Mr Johnson for setting an "aspirational" get-out-of-lockdown date in England.
"I would love to stand here and say that by 21 June we'll all be back to normal," she said, "but I can't say that with any certainty at all."
She added she had "no idea" what "grounding" England's roadmap out of lockdown was based on.
[ad_2]

Source link