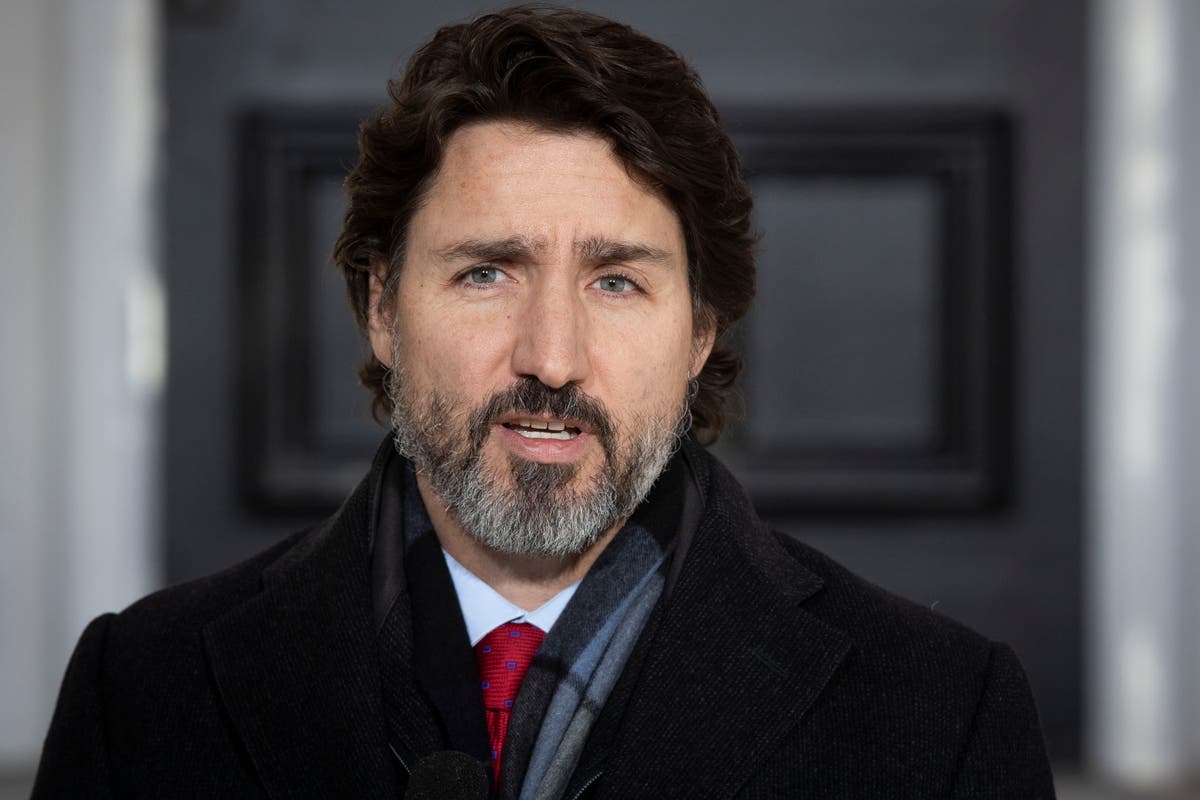 [ad_1]

Canadian prime minister Justin Trudeau on Monday said AstraZeneca's Covid-19 vaccine is "safe and effective", even as major European nations paused their rollouts of the jab.
His statement comes as several countries, including France, Germany and Italy, suspended their use of the vaccine developed by AstraZeneca with Oxford University over concerns that it could be linked to a number of cases involving blood clots.
Mr Trudeau said Canadian health experts are sure that all the vaccines being administered in the country are safe and effective, including those from AstraZeneca.
"We are obviously watching what is happening with a specific batch in Europe. We can reassure all Canadians that no AstraZeneca doses came from the same batch," he said, according to Reuters.
Canada authorised AstraZeneca's coronavirus vaccine last month for use in people 18 and over. It was the third Covid-19 vaccine approved by the country, following those from Pfizer and Moderna.
Germany, France and Italy became the latest to join a growing list of countries which have put inoculations with the AstraZeneca shots on hold. Denmark, Norway and Iceland temporarily stopped administering the doses last week over concerns that people developed blood clots after vaccination.
Meanwhile, Austria announced that it had suspended the use of a batch of AstraZeneca vaccines after a nurse died of "severe blood coagulation problems" days after receiving a shot.
The EU's medicines regulator said last week there was no indication that the AstraZeneca vaccine is linked to an increased risk of blood clots. The European Medicines Agency (EMA) added the position of its safety committee "is that the vaccine's benefits continue to outweigh its risks and the vaccine can continue to be administered while investigation of cases of thromboembolic events is ongoing."
The World Health Organisation also said there was no reason to stop using the AstraZeneca jabs because no causal link had been established between the vaccine and clotting. Its advisory committee will hold a meeting to discuss the vaccine on Tuesday.
Defending the vaccine, a spokesperson for AstraZeneca told AFP last week that "the safety of the vaccine has been extensively studied in phase III clinical trials and peer-reviewed data confirms the vaccine has been generally well tolerated."
[ad_2]

Source link