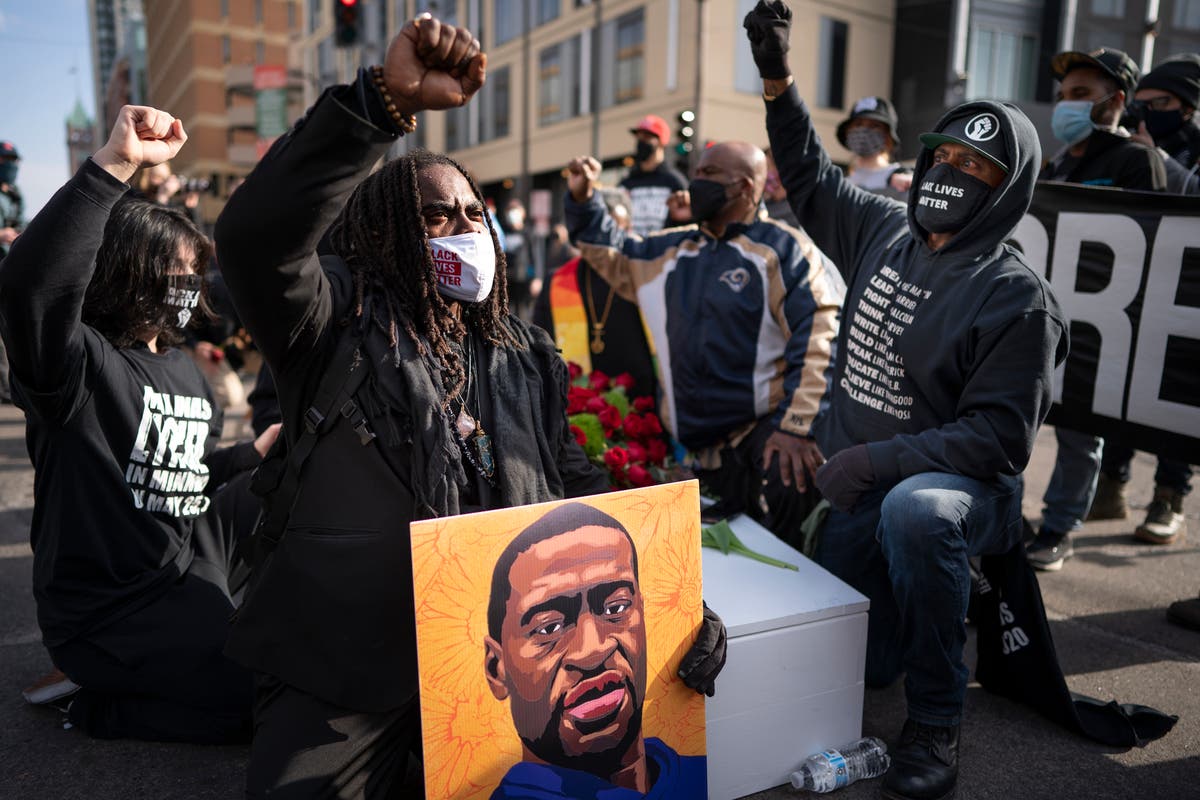 [ad_1]

The judge presiding over the closely watched Derek Chauvin trial pushed back on Tuesday against reports that the court had quietly given city officials its blessing to give George Floyd's family a $27 million wrongful death settlement. Mr Chauvin's lawyers argue the timing of the settlement, which occurred amid jury selection, will prejudice the case.
"The bottom line is this is a federal lawsuit. This court was not involved," Hennepin County District Court Judge Peter A. Cahill said in court on Tuesday.
"I think the city is trying to dump their responsibility back in the court where it does not belong," he added.
On Friday, the city of Minneapolis approved a record-breaking $27 million settlement with the family of George Floyd, who Mr Chauvin is charged with murdering, after he kneeled on his neck for minutes during an arrest last May. Following the settlement, Eric Nelson, Mr Chauvin's attorney, said the timing of the deal could be "incredibly prejudicial" on the outcome of the trial, which is still in its early stages.
"I am gravely concerned with the news that broke on Friday related to the civil settlement," Mr Nelson said in court at the time. "The fact that this came in the exact middle of jury selection, it's perplexing to me, your honour."
Mr Nelson asked to push back the date of the trial to later this month, while raising the potential of renewing his previous motion of moving the trial to another city. Judge Cahill says he'll likely rule on the request for a delay on Wednesday.
The Independent is reaching out to the court to confirm the details.
Stay tuned for more updates on this breaking news story.
[ad_2]

Source link