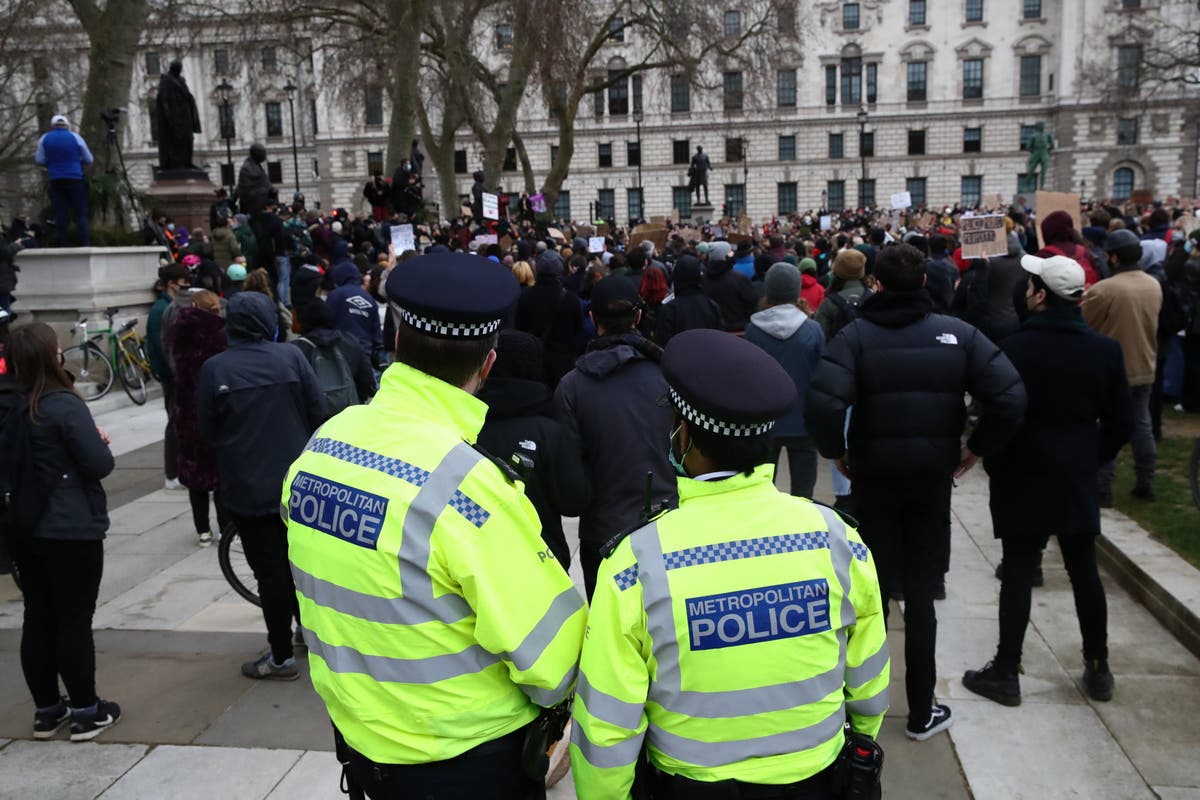 [ad_1]

An ex-police chief says the public should be "really worried" about a new crackdown on protests – accusing the government of putting rights "fundamental to our democracy" at risk.
"It's the right to protest, the right to gather, the right to have a voice is fundamental to our democracy and particularly British democracy," he told Times Radio.
Ahead of a vote in the Commons, Sir Peter accused the government of "putting in some really dodgy definitions which the police are supposed to make sense of".
"This weekend has shown the crucial importance of the right to protest and you've got to be really wary of more legislation being rushed through just because certain politicians didn't like certain demonstrations in the summer," he added.
MPs are set to approve the legislation tomorrow – despite the uproar provoked by what civil liberties campaigners see as an assault on the right to protest and Labour opposition.
It comes after Priti Patel attacked the "dreadful" Black Lives Matter demonstrations that swept the country last year – at one point suggesting she did not support protests at all.
The Police, Crime, Sentencing and Court Bill will expand police powers to allow them to stamp out protests that cause "serious unease" and create new penalties for people who cause "serious annoyance".
Critics see it as mechanism to put the current Covid regulations – which the home secretary used to impose an outright ban on demonstrations – on a permanent footing.
"You may think the events of the past few days have shown beyond doubt that the police cannot be trusted to protect our free speech rights. Well, it's about to get worse," said the human rights barrister Adam Wagner.
The Bill has been prompted by the tactics of Extinction Rebellion, which brought central London to a standstill and, last September, blockaded major printing presses.
Ministers backed away from exploring whether the organisation could be classed an organised crime group, focusing on preventing it causing similar disruption instead.
But the attempt has sparked fresh controversy because of Saturday night's ugly scenes, when officers attempted to shut down the vigil to mourn the murder of Sarah Everard.
Boris Johnson said he was "deeply concerned" by the scenes of the police grabbing women, forcing them to the ground and leading them away in handcuffs.
He will chair a meeting of the government's Crime and Justice Taskforce on Monday to discuss ways to protect women and girls from violence, with under-fire Met chief Cressida Dick among the attendees.
Ms Patel has asked the chief inspector of constabulary to conduct a "lessons learned" review into the police's actions at the vigil, even as criticism grows of her new legislation.
[ad_2]

Source link