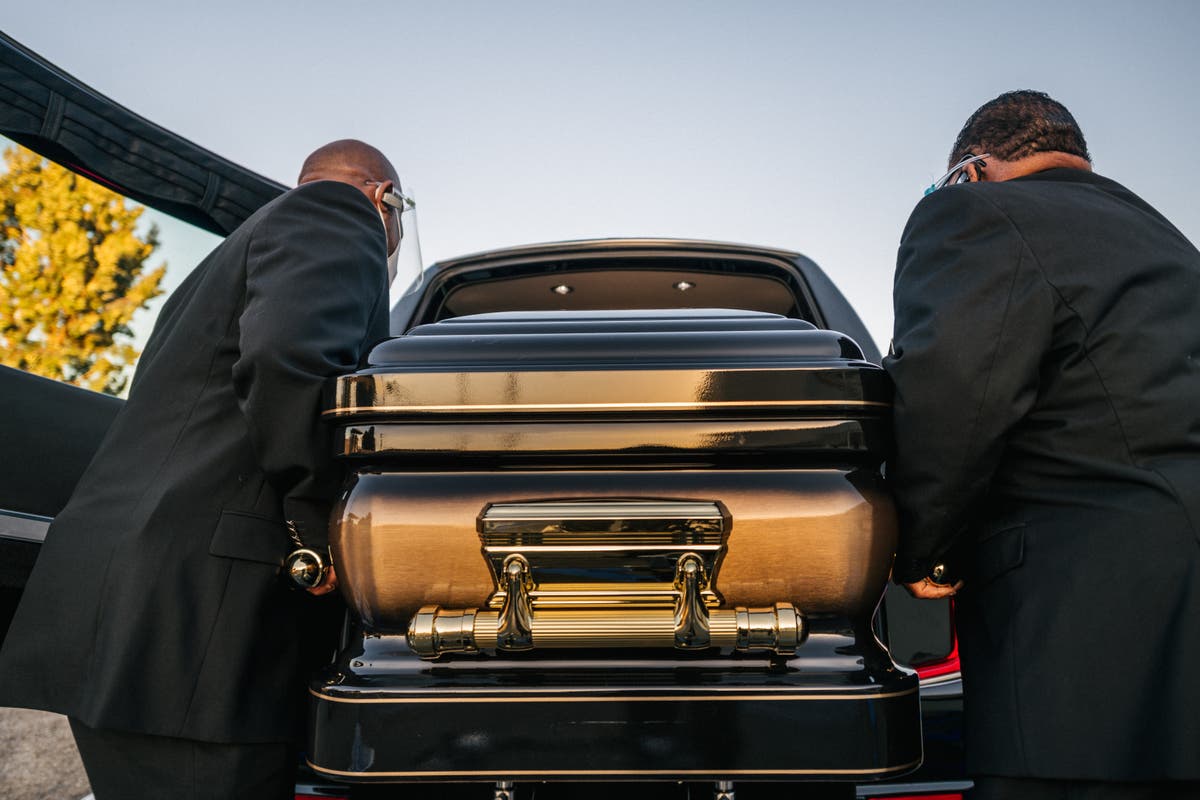 [ad_1]

Montana recorded more deaths than live births in 2020, according to data collected by the state's Department of Public Health and Human Services.
A recent report released by the state agency looked at "provisional deaths" in 2020, which are not final and subject to change, and how the data compared to 2015 through 2019 death data. The data showed that more Montana residents died in 2020 than were born, with 12,018 deaths to 10,791 live births.
Based on the data, 2020 would be the first year Montana's death rate exceeded those born since 1908.
Overall, the death rate increased by 14 per cent compared to the last five years, the report revealed.
One impact on Montana's death toll was Covid-19, which was the third leading cause of death for the state and contributed to 9 per cent of total deaths. In total, 1,104 Montana residents died from the novel virus in 2020.
"The Covid-19 pandemic has had a profound impact on the health and daily lives of Montanans," Adam Meier, the director of DPHHS, said in a statement. " Our hearts go out to all those who have lost a loved one over the past year as we approach the anniversary of the state's first Covid-19-related death. This report illustrations how this has impacted Montananas all across the state."
The state experienced its first Covid-19 death on 26 March, 2020.
Nearly 70 per cent of the Covid-19 deaths in Montana were of those age 70 and older, and nearly 70 per cent of Covid-19 deaths occurred in someone with an underlying medical condition, the report revealed.
There has also been a race discrepancy in the Covid-19 death data.
Native Americans make up 7 per cent of the state's population, but they accounted for 18 per cent of Covid-19 deaths in 2020.
The only causes above Covid-19 in Montana were heart disease, which was the leading cause of death, and cancer, which was the second leading cause of death. Heart disease accounted for 42 per cent of all deaths and cancer accounted for 37 per cent of all deaths, the data reveals.
Covid-19 took the place of chronic lower respiratory diseases as the third leading cause of death in the state. In years prior, deaths from pneumonia, influenza, and other chronic pulmonary diseases were prominent in the state. But those deaths declined in 2020 while some residents battled the coronavirus instead.
Montana has recorded more than 102,000 Covid-19 infections since the start of the pandemic, and 1,396 residents have died from the novel virus, as of Tuesday morning.
[ad_2]

Source link