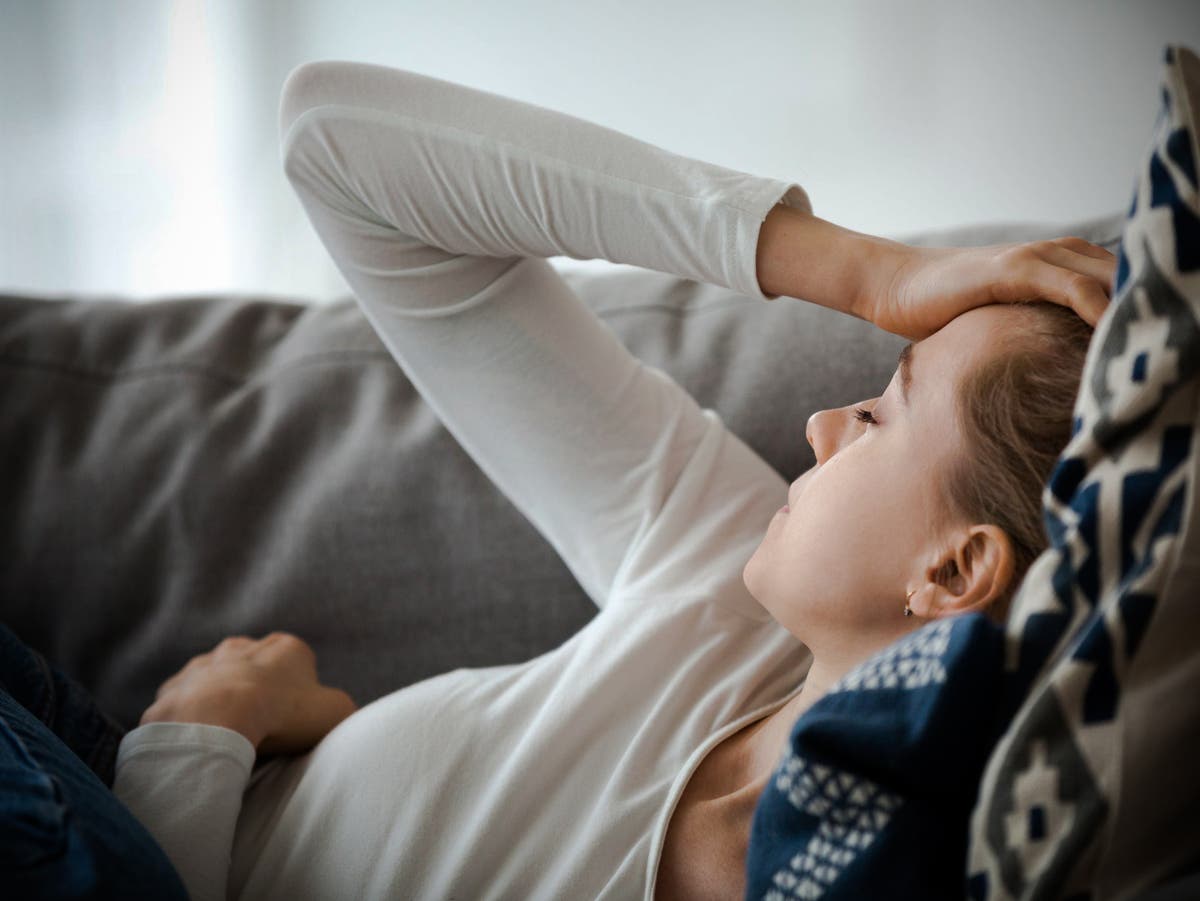 [ad_1]

Lasting effects of infection from coronavirus are more common in women and children than expected, with at least 10 per cent of people infected suffering persistent symptoms for months, a new review has found.
Experts at the National Institute for Health Research (NIHR) examined more than 300 separate scientific studies for the analysis. It found many patients reported struggling to access testing and help from the NHS to treat their symptoms, which varied between patients, suggesting long Covid is a group of four possible syndromes affecting patients differently.
The report said: "Long Covid appears to be more frequent in women and in young people (including children) than might have been expected," adding other sufferers could be experiencing an active disease, impacting on their organs and causing debilitating symptoms that would need ongoing treatment. In some patients, the effects included neurological changes in their brains while others showed signs of blood clotting and inflammation. Other patients reported anxiety, fatigue and damage to their lungs and heart.
It also warned there was evidence some long Covid patients could actually be getting worse, underlining the need to invest in services that will be needed to cope with what could be a long term problem.
Dr Elaine Maxwell, author of the review, told The Independent the challenge of a new condition meant the picture was not clear and studies were examining different aspects in different ways.
But she added: "The fact that so many different people, independently, and in different countries, are coming up with similar findings adds to the weight of evidence that there is something that we need to investigate further.
"I think there is enough evidence from the research as well as from personal stories, that some people are very seriously debilitated and this could be a significant burden on society, not just individuals, not just the health service, but on society itself. And we need to do more research to understand this."
She warned: "You cannot predict from the severity of your initial infection, how severe your long Covid will be.
"There is enough evidence from hospitalised patients and from non-hospitalised patients to suggest that this occurs in people who are younger than the profile of people admitted to hospital and more women experience these symptoms."
According to the review, 10 per cent of those infected reported at least one symptom after 12 weeks with some patients experiencing symptoms beyond six months.
In an NIHR survey of 3,286 patients, 71 per cent said the symptoms were affecting their family life while 80 per cent said it impacted on their ability to work.
A third said they had not been able to access all of the healthcare they thought they needed. Similarly, the Defence Medical Rehabilitation Centre at Stanford Hall, in Nottinghamshire, reported delays for military personnel.
It found those who had a confirmed test waited eight-and-a-half weeks to be assessed for long Covid, while those without a test waited almost twice as long.
Dr Maxwell added: "We need to have a way of actually identifying which pattern of long Covid people have got. One of the challenges is it's being treated as one condition, and everybody's going through the same service, so there is now a backlog of referrals.
Understanding different patterns of symptoms so that we can make referrals to the appropriate specialist services is going to be quite important in managing what seems to be an increasing number of people."
NHS England has established more than 60 long Covid assessment clinics across the country to assess patients. Estimates on the scale of the problem vary from 300,000 to up to 1 million.
"It's really important to stop just counting any symptom," said Dr Maxwell. "We need to start looking at what are the patterns of symptoms. How long do they last, and sub-dividing long Covid, because until we do that, we can't really get a handle on what's happening, how to treat it, and how to plan services."
Dr Maxwell, a former chief nurse, said nurses did not yet have a role in long Covid adding: "We haven't really thought about who's actually going to be supporting the people who are ill for months and years. What we know from other long term conditions is that district nurses, community nurses, specialist nurses, play a really important role. I haven't heard anybody talk about the role other than who will staff the assessment clinics."
The NIHR review recommended more research on long Covid and its causes and warned the health burden "was unlikely to be met by existing NHS services".
Professor Chris Whitty, chief medical officer said the effects of long Covid were highly debilitating for patients and the NIHR was a useful review of existing evidence.
He added: "What we currently term 'long Covid' likely covers a range of syndromes, which will require different approaches. It is important that we work out what exactly the various elements of 'long covid' are and then we can target research at these parts in order to prevent and treat it."
[ad_2]

Source link