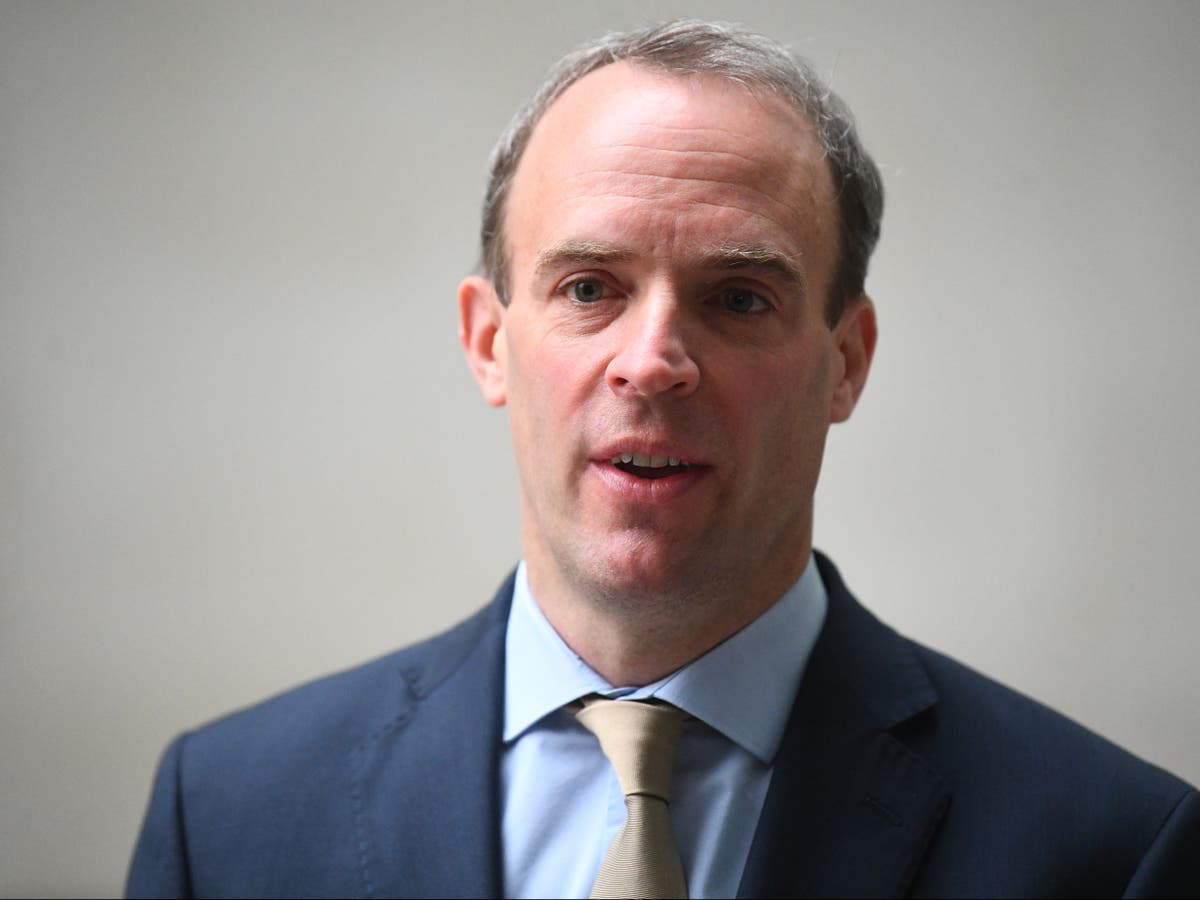 [ad_1]

Foreign secretary Dominic Raab has been accused of throwing human rights campaigners in repressive states "to the wolves" after he said the UK will seek trade deals with countries which do not meet international standards on the issue.
In a leaked video call with staff in the Foreign Office (FCDO), Mr Raab said that Britain would miss out on trade with future "growth markets" if it insisted on dealing only with countries which meet the standards of the European Convention on Human Rights.
Amnesty International said his comments would "send a chill down the spine of embattled human rights activists right across the globe".
The foreign secretary's comments emerged shortly after the release of a new foreign policy document which set out Boris Johnson's plans for an "Indo-Pacific tilt" away from traditional partners in Europe and was criticised by senior Tory backbenchers for failing to take a tough enough line with China over abuses in Hong Kong and Xinjiang.
"If we restrict it to countries with ECHR-level standards of human rights, we're not going to do many trade deals with the growth markets of the future."
Amnesty International UK director Kate Allen said: "This apparent willingness to sacrifice human rights at the altar of trade is shocking, but sadly unsurprising. It fits a depressing pattern on human rights from this government.
"Trade is obviously important to all nations, but the foreign secretary shouldn't be throwing human right defenders to the wolves like this.
"So-called 'growth markets' – countries like India, Indonesia or Brazil – are often precisely places where human rights protections are fragile and under threat.
"And in some countries such as Myanmar, the army has control of economic activity which directly funds its military operations, including those implicated in human rights abuses."
Ms Allen warned that any trade which arises from or contributes to human rights violations "can never be sustainable" and called on the government to subject all trade deals to proper human rights impact assessments.
[ad_2]

Source link