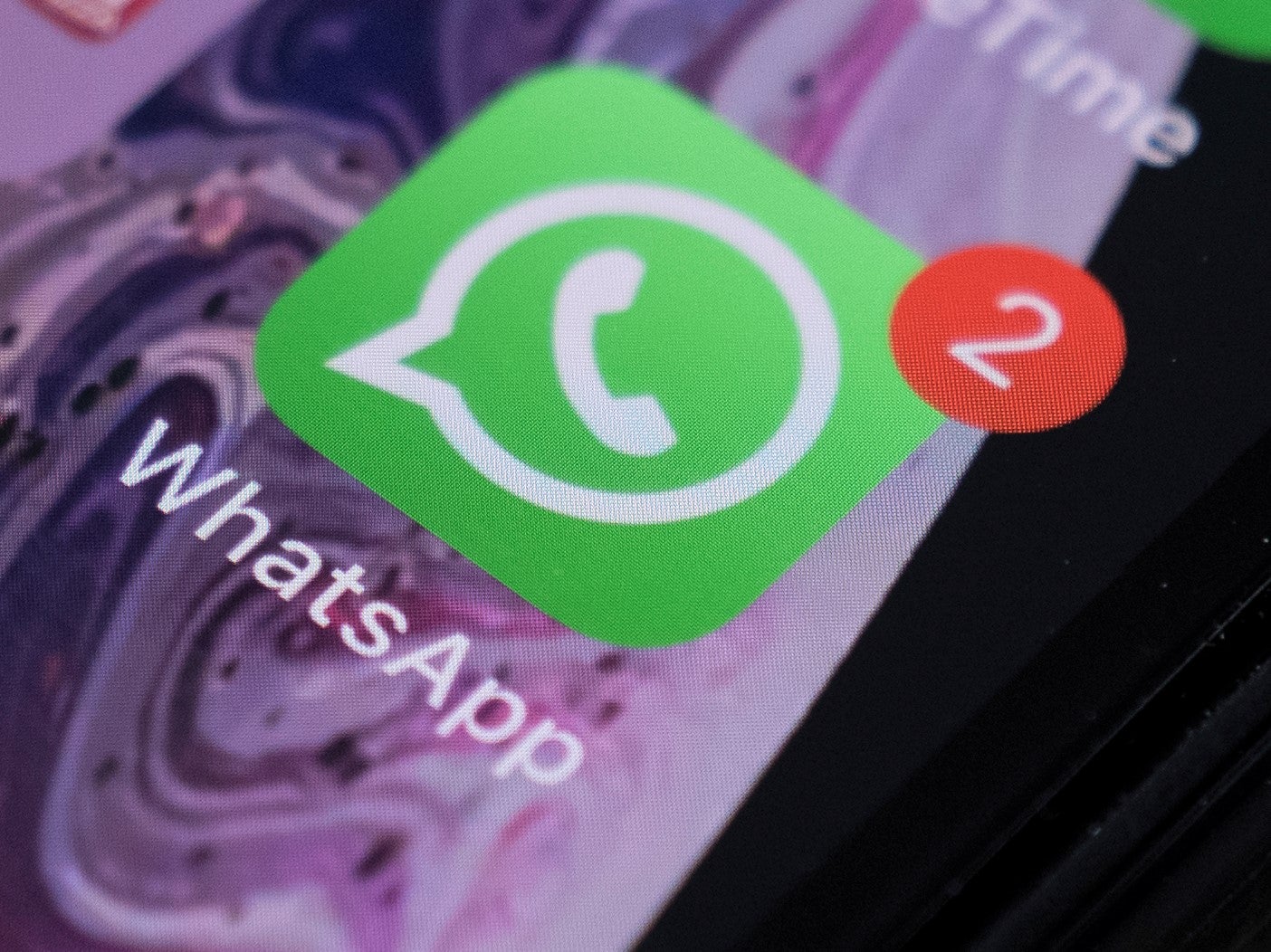 [ad_1]

WhatsApp has added new biometric features and teased a number of updates coming to its web and desktop apps this year.
The new features will mean that people using the other versions of the app – which allow people to send and receive messages from their computer, by connecting directly to the phone – will have to use their face or finger to unlock it.
The change is intended to make the web and desktop versions as secure as the one on the phone, WhatsApp said.
And it is part of a host of changes that it said would be coming to those versions of the app.
"This year we're going to be adding a lot more functionality to our apps for Mac and Windows, as well as the Web," it said in an announcement. "We want WhatsApp Web and desktop to be just as robust as our mobile apps so people can communicate privately and securely in whatever way is best for them, in their palms or on their computers."
Until now, phones have connected to the other versions of the app just by scanning a QR code. That shows on the web or desktop screen, is scanned by the phone's camera, and the two are then connected.
With the new update, users will also have to scan their face or finger to ensure that it is really them who is asking for the two devices to be connected. "This will limit the chance that a housemate or officemate (when we have those again) can link devices to your WhatsApp account without you," WhatsApp said.
It noted that the new feature was in addition to existing security features, including an update that pops up whenever a phone is linked to the web or desktop app, and the ability to sever the connection at any time.
The new biometric update will be turned on for anyone that has a compatible device with the right hardware, such as a fingerprint or facial recognition sensor. As long as those options are turned on in the system's settings, they will be on in WhatsApp, and there is no option to remove it.
WhatsApp will not get access to any of the users' biometric data. Both Android and iOS operating systems allow all of that verification to happen on the device: WhatsApp asks the phone whether the person asking to connect to the phone is really its owner, and receives an answer of yes or not, but does not see the fingerprint or facial recognition data that is gathered as that happens.
The changes will arrive over the coming weeks, WhatsApp said. The update will also bring a visual redesign to the page used to link to WhatsApp Web from phones.
[ad_2]

Source link