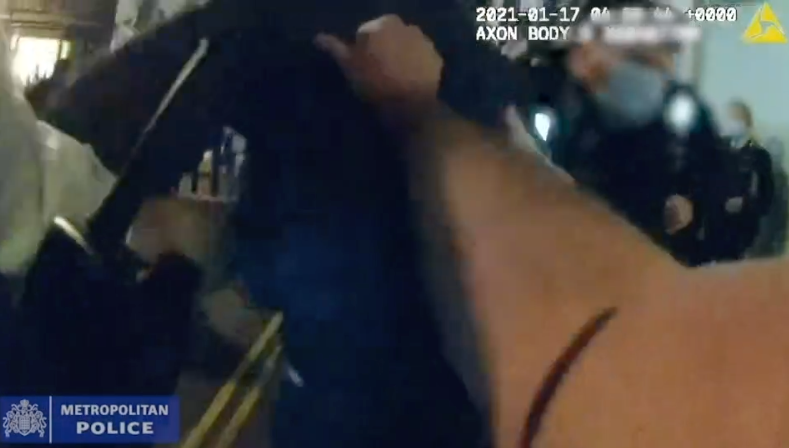 [ad_1]

Two officers were injured last week while breaking up an illegal party in London, where around 200 people were gathered.
The "incredibly selfish" party during the country's third national lockdown took place in Kensington, one of the capital's most expensive boroughs.
Officers were called to the scene at around 3.30am on Sunday, responding to reports of a mass gathering of people. Several units of police attended the venue and broke up the party but no arrests were made.
As police attempted to clear people into the street, some guests became hostile and pushed past officers in a bid to evade a fine. As a result, two Metropolitan Police officers were injured.
In a statement, the police said the owner had previously been issued a £1,000 fine for a similar offence. Officers at the scene issued around 30 fixed penalty notices to partygoers in attendance and ordered a three-month closure order for the venue's owner.
Supt Michael Walsh said: "Attending or organising such parties during this critical period is an incredibly selfish decision to make.
"We will absolutely not tolerate assaults on police officers. It goes without saying that anyone who harms an emergency worker will face the full force of the law."
This breach is the latest in a series of late-night parties that have been broken up by police in the Kensington neighbourhood, including an illegal gathering at a commercial property on Montpelier Street on 20 December.
On New Years Eve, the police broke up 58 illegal parties across London as thousands flouted coronavirus restrictions.
Meanwhile, the owner of a venue on Harrow Road in northwest London has been issued with a £10,000 fine after police found more than 30 people socialising on 16 January.
[ad_2]

Source link