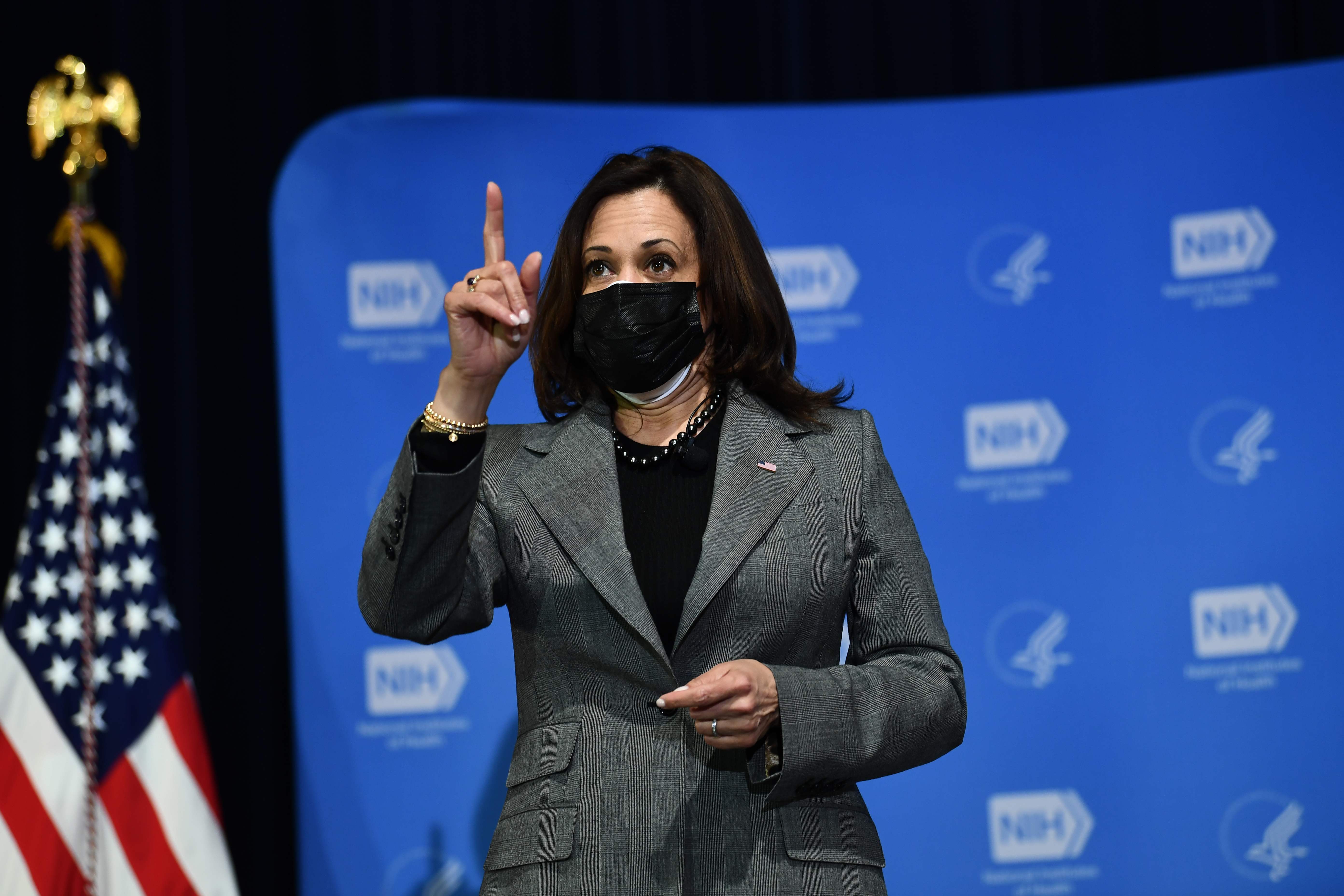 [ad_1]

Kamala Harris has revealed that she cleaned research lab equipment for her mother, a cancer research scientist, in what she described as her "first job".
As a child, the vice president said she had helped her mother, Shyamala Gopalan, cleaning pipettes and laboratory equipment at the same building (NIH), while she worked as a breast cancer researcher.
"A little known fact", said Ms Harris after receiving her vaccine, was that "my first job was cleaning pipettes in my mother's lab," and that said she had come "full circle" by speaking at the NIH as vice president.
"I have the luxury of being here at this moment on just the fifth day of our administration – coming full circle" Ms Harris said, as she reflected on her mother and the NIH, which she said "was such a huge part of my youth as this place that my mother went all the time and was very excited to work."
Her mother, who arrived in the United States as a teenager, was described as having had "two goals in her life," the vice president said. "To raise her two daughters and end breast cancer."
She has been recalled by Ms Harris throughout her political career, saying in August that her mother was "looking down" on her as she became the first Black and South Asian woman to stand on a major political party's presidential ticket.
Ms Harris on Tuesday thanked NIH employees for their work, and said the second vaccine shot was "really pretty painless".
"It will save your life. So thanks to all who are doing this great and important work. Let's make sure everyone gets the vaccine. On behalf of President Biden and myself, I thank you for everything you do every day."
The United States has so far administered 24,652,634 doses of a Covid vaccine to Americans, with an aim to vaccine all adults by the summer.
[ad_2]

Source link