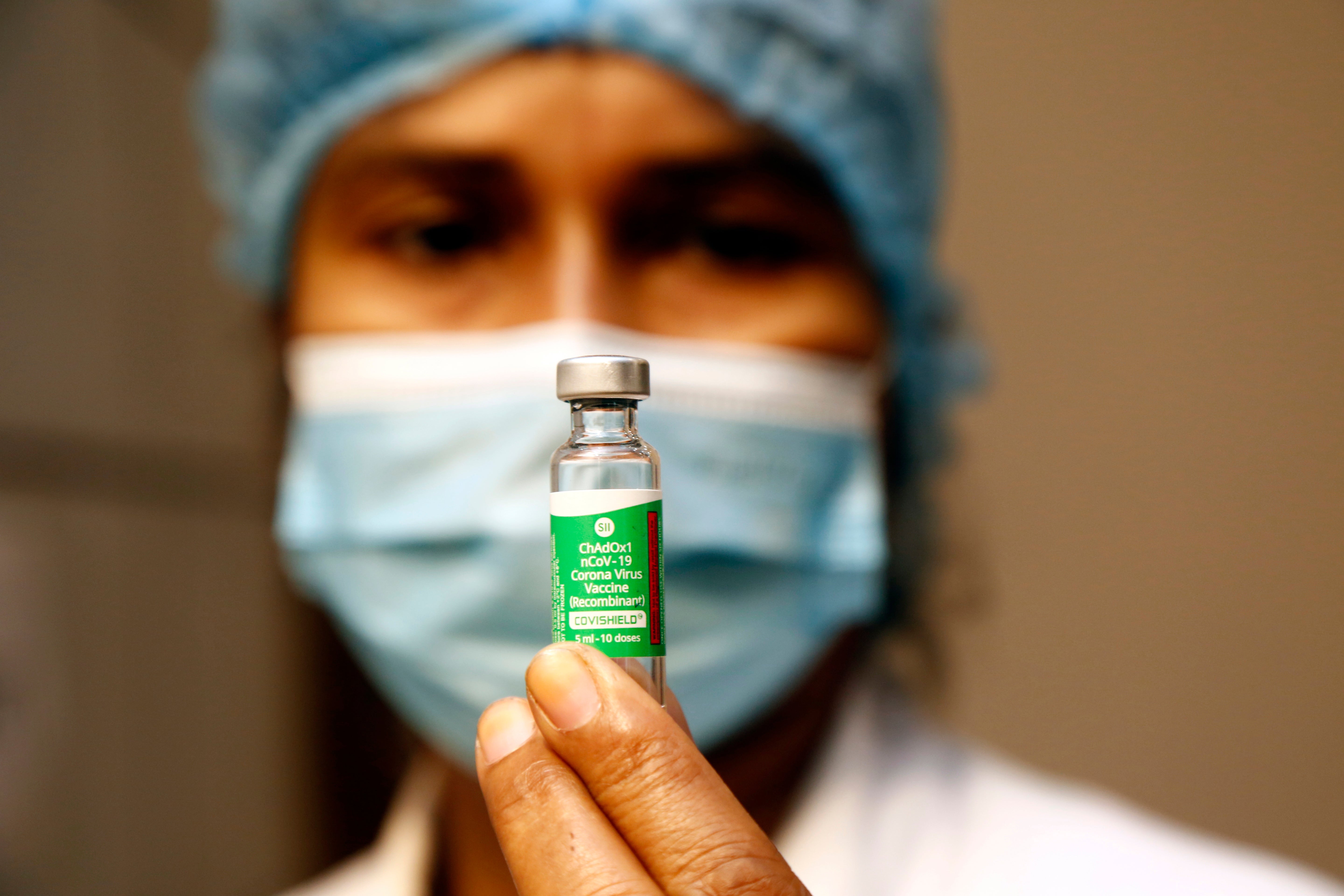 [ad_1]

Coronavirus vaccines produced in the UK could be sent to the EU before the domestic immunisation programme is completed, Downing Street has indicated.
Boris Johnson's official spokesman repeatedly refused to rule out diverting doses to the continent when questioned more than half a dozen times at a regular Westminster media briefing.
The development came after cabinet minister Michael Gove said that the UK wants to engage in "dialogue" with EU nations to ensure that as many of their populations as possible get a jab.
The European Commission is pushing AstraZeneca to reroute supplies from its plants in Oxford and Keele, after the pharmaceutical giant announced its deliveries to the EU will be cut from 80m to 31m doses because of production problems in a factory in Belgium.
But the company insists that its contract with the UK gives Britain first claim on any vaccines produced in the country.
Mr Gove insisted this morning that there must be no interruption to the 2m weekly doses promised to Britain by AZ.
But he signalled that the government was ready to talk to Brussels about the shortfall in supplies which has left the 27-nation bloc lagging behind the UK in vaccinating its 450m people.
"We must make sure that we continue with the effective acceleration of our vaccination programme," chancellor of the Duchy of Lancaster (CDL) Mr Gove told BBC Radio 4's Today programme. "That relies on the supply schedule that has been agreed to be honoured. That's the first and most important thing."
But he added: "But secondarily I'm sure we all want to do everything possible to make sure that as many people in countries which are our friends and neighbours are vaccinated and I think we best achieve that through dialogue and co-operation and friendship."
Asked whether there was any possibility of some UK-produced vaccines sent to the EU, Mr Johnson's spokesman said: "The CDL also said it remains our priority to vaccinate the most vulnerable people across the UK to ensure we can give those who are at clinical risk protection against the virus."
Pushed on whether that left the door open to sending vaccines to Europe once the most vulnerable had been jabbed, he added: "Phase one includes those who are most vulnerable to the virus – that remains our priority to make sure we get vaccines to all those as quickly as possible.
"Phase one is groups one to nine (on the Joint Committee on Vaccination and Immunisation suggested priority list). The mid-February target is the first four groups within that."
Put to him that after the first nine cohorts had been vaccinated, vaccines could then be shared, the spokesman added: "I didn't say that."
[ad_2]

Source link